AUSTIN, Texas — Renderings for a Cedar Park-based robotics arena were released by Gensler, an architecture firm with an office in Austin.
The arena is still in the early planning stages, according to Anuradha Koli, a regional PR director for Gensler.
The arena would be the first of its kind in the nation, according to Koli.
"In addition to hosting student robotics competitions, the arena will also be open to the public as a 'Top Golf-style' venue for gamers and robotics enthusiasts," said Koli.
Koli also said the arena is filling a need for student robotics teams who need a place to build robots, test them, collaborate with each other, as well as a site for international competitions.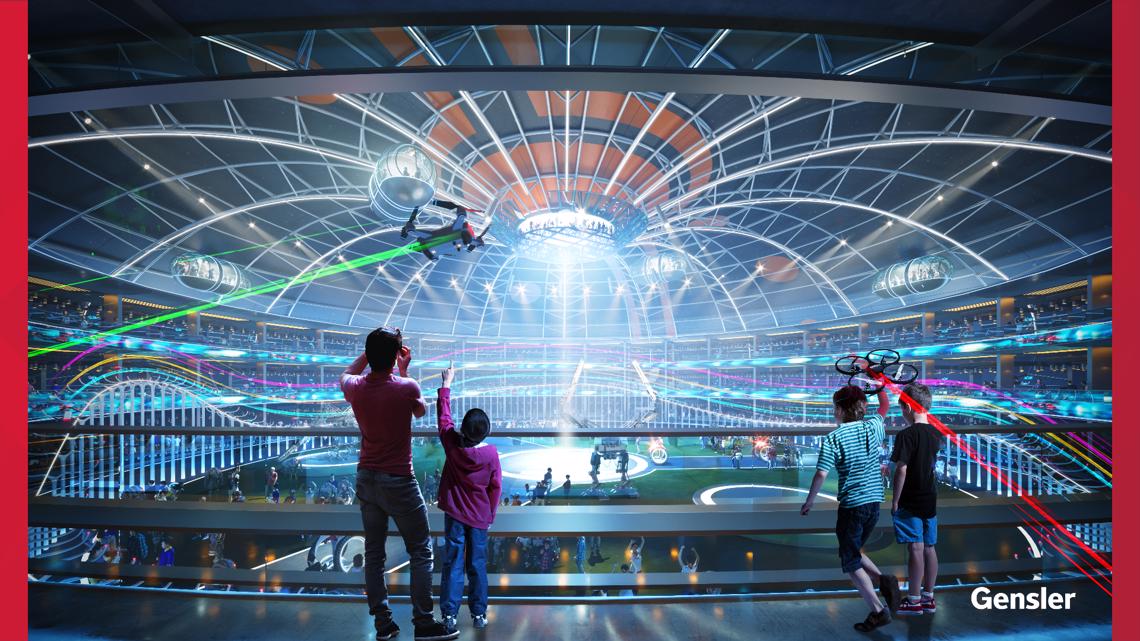 When the arena is not hosting competitions, it will be open to the public, welcoming gamers, robotics enthusiasts and general visitors.
There's no word yet on an exact location, but according to the conceptual site plan, the site features include a water quality pond, tree and habitat preservation, natural open spaces and eVTOL Transport Facilities among other things.
The estimated initial parking would be somewhere between 800 and 1,000 stalls.
An image of the conceptual site plan can be seen below.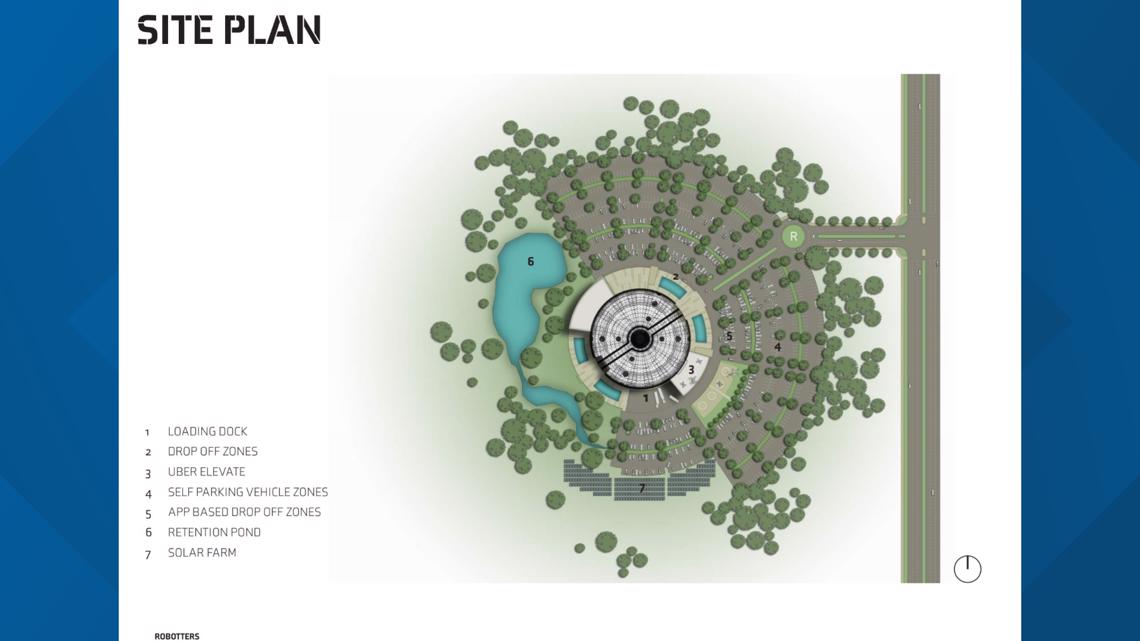 "Getting them interested in things that are associated with technology, automation and putting the pieces together, that's going to make the whole area a much more competitive environment," said Fred Gurney, the instructor for the course.
Lucas Pacquing, who takes the course but also works with robots for his job, agreed.
"I think it's a great opportunity for pretty much anybody, from kids from high school to college students or even adults these days," said Pacquing. "That could even give them more job opportunities for creating robots for construction or for manufacturing."