AUSTIN, Texas — CVS Health is making a major investment to create more permanent supportive housing in Austin.
The company announced Tuesday that it will invest $11.6 million to provide 171 studio apartments at a new complex located at 1934 Rutland Drive. CVS Health said the development of the Espero Austin at Rutland complex aims to address homelessness by providing housing to people experiencing homelessness or at risk of becoming homeless; people with disabilities; and youth aging out of foster care.
"When people have access to high-quality, affordable housing, it puts them in a better position to take care of their health and manage chronic disease," said David Casey, senior vice president and chief diversity officer for CVS Health. "As part of our commitment to address social justice and racial inequity, we're addressing social determinants of health at the community level, which is where we can make a meaningful and lasting impact."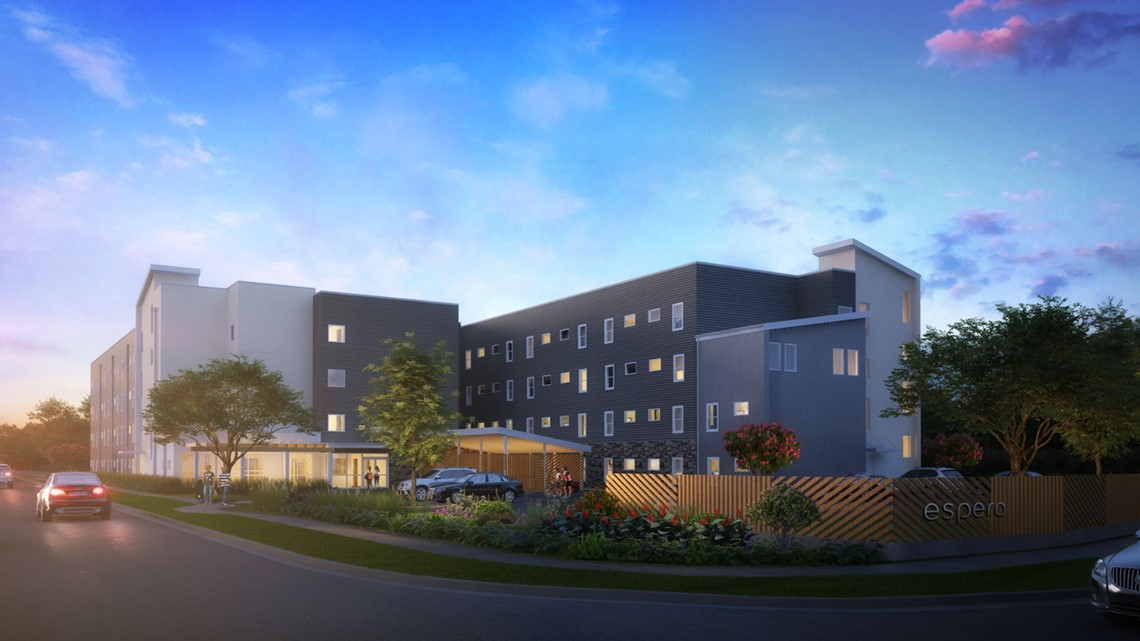 CVS Health said that Caritas of Austin will provide evidence-based support to all residents of the Espero complex at no cost to the residents. People living at the complex will be supported by social service professionals and will receive access to services including education, employment assistance, food and connection to mental and physical health resources.
The complex is set to include a fitness center, community room, bicycle parking, secured entry and an interior resident courtyard.
CVS Health said as it works to address social determinants of health in Texas, it is also exploring ways to expand its national workforce initiatives program in the area.