CEDAR PARK, Texas — A section of Cedar Park is one step closer to getting a big makeover.
The city approved negotiation Thursday to a more than 40-acre development that will include office space, retail spots, restaurants, parks and a public library.
Here's a look at what Bell Boulevard in Cedar Park could look like.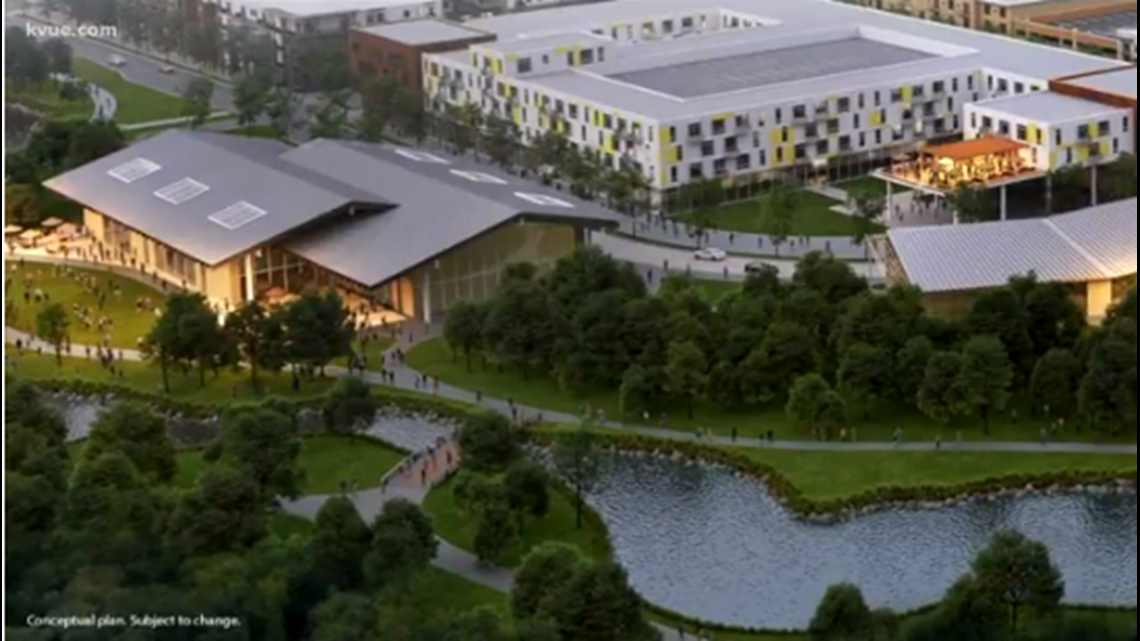 "People are moving out of the area really quick because it's growing so fast," Kathy Crable said.
Crable is concerned about the city's growth.
"There's too many people in this area, and it's getting bad," she said.
Crable is a realtor and small business owner. She said she moved out of the area because of the growth.
She said she sees others doing the same, especially with a new development in the works.
"This is a fast growing pace area, and they have to keep up with it," Crable said.
But others are enthusiastic about the growth.
"The growth of the community is exciting because it shows Cedar Park is a place people want to be," Assistant City Manager Katherrin Caffrey said.
Currently, the city has nearly 80,000 residents. Caffrey said this development is expected to bring more.
The city will be working with Red Leaf Properties as the master developer designs Bell Boulevard into a mixed-use area with parks, shops, residences and offices.
The development will begin with the first phase by the end of this year. Crews will shift Highway 183.
"It's upsetting, but there's no alternative because it's going to happen," Crable said.
"We're relatively a young city of 45 years old, so we're getting to that place where we have to revitalize areas," Caffrey said.
The developers and the city are currently working to incorporate small businesses within the development plan or phase them out of their lease if they're on a construction zone.
As a small business owner, Crable knows firsthand how it feels to get her business phased out.
"Our office was on the old Highway 183, and they weren't going to renew our lease because they were going to tear it down because of the growth," she said.
Negotiations between the city manager and Red Leaf will continue through 2019.
Crews will begin realigning Bell Boulevard starting this year, and the development is expected to be in the works over the next five years.