AUSTIN, Texas — Tesla CEO Elon Musk had a lot of people speculating Wednesday about whether the electric car company was expanding its roots in Texas.
Some of the speculation began Tuesday night when Musk asked his 31 million Twitter followers whether the company should build a Gigafactory in Texas.
Rumors continued to swirl Wednesday when people noticed Musk had changed his Twitter bio location to Austin, Texas. Some believed that meant Musk had decided on Austin as the site for the Texas Gigafactory.
The company already has two Gigafactories in the U.S., in Nevada and New York. It has a third in China and a fourth should be built in Germany by 2021.
For the most part, the Gigafactories in the U.S. help supply the battery packs and parts that operate Tesla's electric cars. The factories have created thousands of jobs, according to Tesla, and they're more than a million square feet in size.
In Austin, the company has two showrooms and a service center. It has also worked with Austin's biggest manufacturer, Samsung, to make the company's self-driving chips for its cars.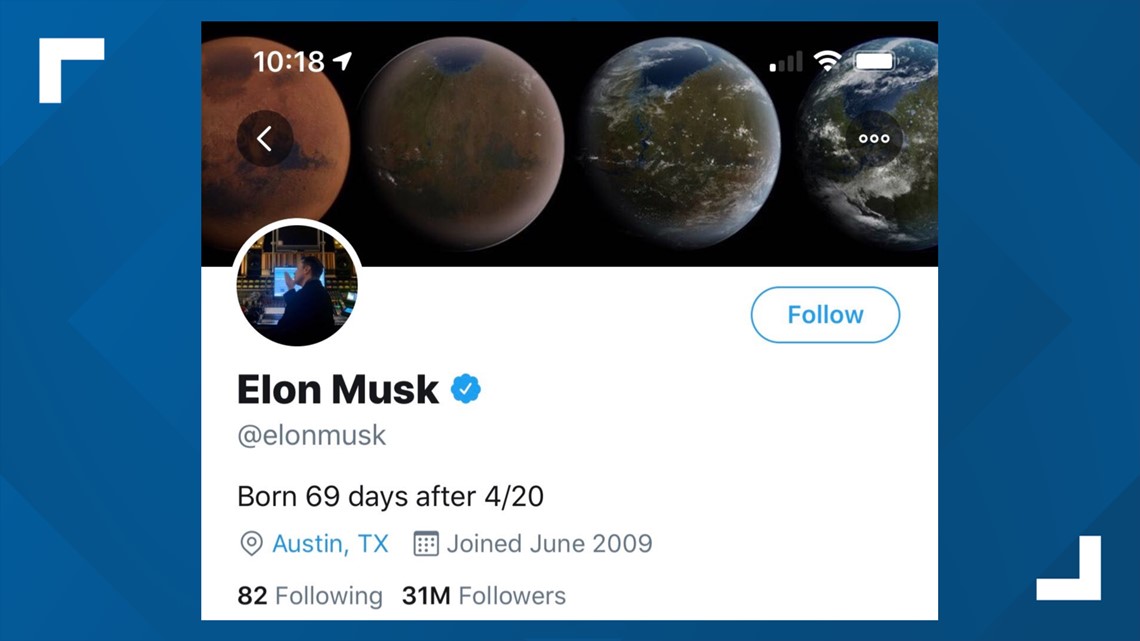 Charisse Bodisch, senior vice president of economic development at the Austin Chamber of Commerce, told KVUE the Austin region's broad spectrum of different skill sets and land availability is likely what attracts manufacturers.
And although these are just rumors at the moment, the Chamber is ready to have a conversation with Musk.
"We know the rumors are out there. I mean, how can you miss it? I mean, seriously. It's being tweeted everywhere. So, Elon, come on over, let's have a little chat," Bodisch said.
Ed Latson, Austin Regional Manufacturers Association executive director, was also optimistic.
"We are extremely optimistic about the possibility of a Tesla Gigafactory coming to Austin. In Central Texas, we have a lot to offer Elon Musk," Latson said. "We are home to one of the most advanced manufacturing clusters in the nation. It includes more than 1,700 manufacturers and employs over 63,000 people. That's $12.5 billion in economic impact. Manufacturing jobs provide a pathway to the middle class, so we should all welcome this opportunity."
Wednesday afternoon, after mass speculation on social media, Musk removed Austin, Texas, from his Twitter bio.
KVUE reached out to Tesla's press team for comment about Musk's Twitter poll and bio update but never heard back.