Boomtown: Pushing past the pandemic | KVUE special
This is Boomtown: Pushing Past the Pandemic, a KVUE special presentation.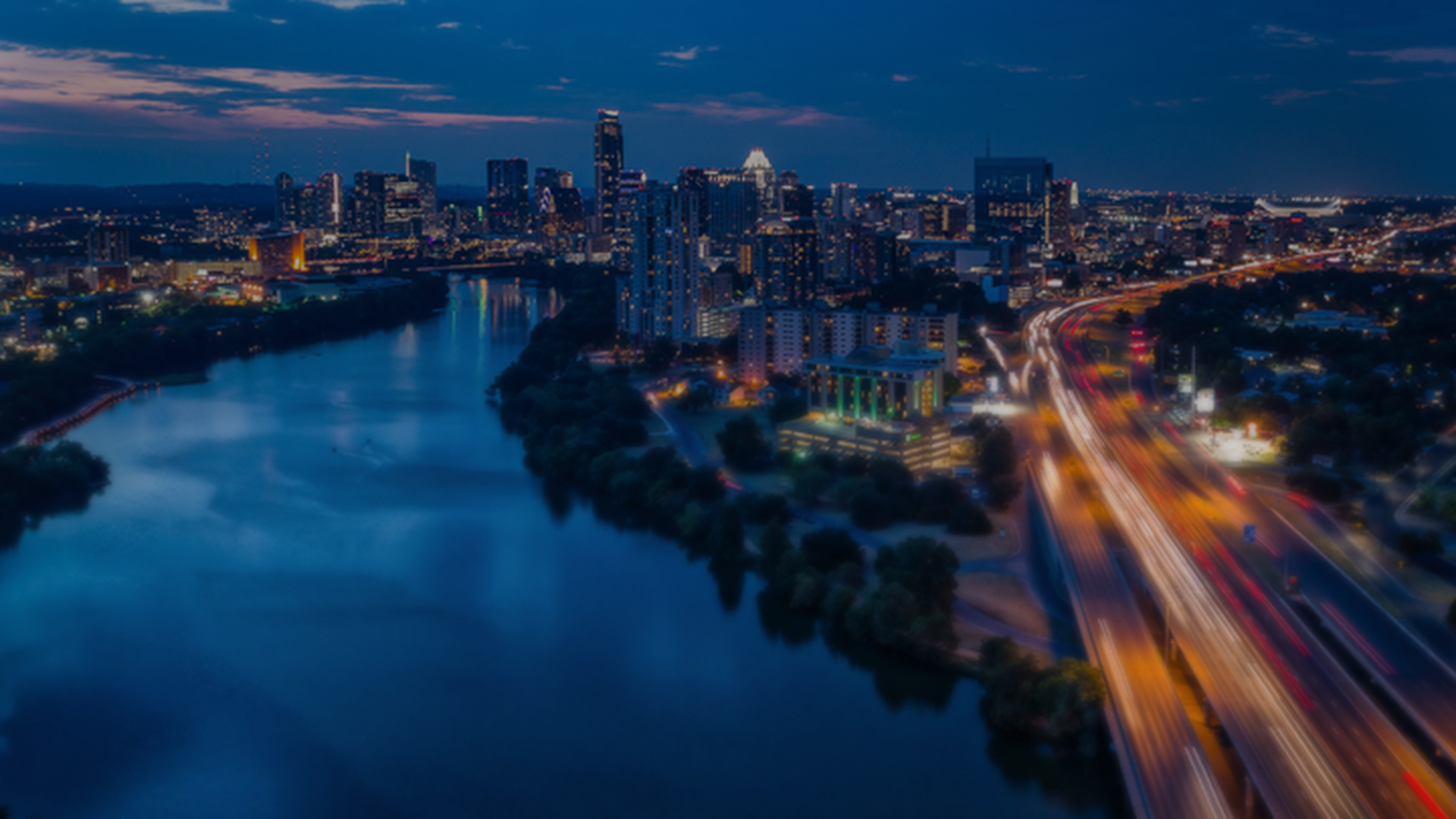 It's been about one year since the coronavirus pandemic overwhelmed Central Texas. And with that came loss and devastation.
Many beloved businesses shut down, and some closed their doors for good.
And with travel coming to a halt, tourism in Austin is also suffering, forcing industry leaders to make tough decisions. This is "Boomtown: Pushing Past the Pandemic," a KVUE special presentation.
Despite the uncertainty, many businesses excelled and expanded even more. And it's not just local businesses – companies are moving to Central Texas to start fresh. Texas is adding 1,000 new residents per day.
The big companies that are moving to and expanding in Austin are getting big incentives to do so. Austin has nine active incentive agreements, totaling more than $112 million.
The KVUE Defenders have learned Samsung is negotiating a deal right now to build a new chip factory on land it already owns near its Northeast Austin plant. It's asking for the maximum rebate on property taxes from Austin and Travis County.
Apple, Tesla and Samsung are set to receive even more from the county. Travis County has eight active incentive agreements.
With or without incentives, Austin is seeing a common goal among businesses –to keep this Boomtown growing for generations to come.
At Austin's airport, construction on a major expansion project is delayed. The airport was supposed to start the bidding process for some contracts this summer, but now they're waiting for passenger traffic to return. Much of the expansion was driven by demand, which dropped 62% overall in 2020. The airport still plans to double in size by 2040, but it's still not clear when that will start.
The hit Austin's hotels took in 2021
:
Despite massive job losses, there's hope for 2021
Looking out from the Fairmont, one of the most iconic buildings and hotels in the Downtown Austin skyline, you can take in a view that stares at so many hotels, employing thousands. But the hotel and lodging industry was one of the hardest hit during the peak of the pandemic, some say.
But with the vaccine out now, there's optimism for 2021. Leisure travel is making a comeback, and some hotels are finally expecting to open after a lot of delays.
How some businesses adapted
:
While other businesses shuttered, others adapted
The coronavirus pandemic didn't stop big businesses from relocating or expanding to Austin. But small businesses – the ones that make up the fabric of Austin as we know it – had to find new ways to stay afloat.
And for some, those ways weren't enough to keep the doors open.
For the last 17 years, Parts & Labour on South Congress Avenue has relied on foot traffic as its primary source of sales.
But when the pandemic hit in March, business came to a near standstill. Sales plummeted nearly 93% when comparing April 2020 to the same month in 2019.
"It felt like I was just personally able to, like, function at a minimal output," said store owner Lizelle Villapando.
The store was forced to closed, faced new restrictions and had to deal with staff exposures to the virus. Villapando's knowledge of running a store quickly turned into keeping up with changing rules, keeping staff safe and finding new ways to keep cashflow going.
"That was a whole job in itself," Villapando said.
Almost immediately, she found a lifeline from digital sales. She started posting on Facebook and Instagram more – but that shift to focusing on virtual foot traffic wasn't an easy step.
"We had an online presence, but it was a side note, kind of obligatory or it didn't make sense to put a lot of labor hours into a web store when we are paying premium rent to be in a foot traffic area," Villapando said. "Without the tourist element, that was like the next and only option, it seemed like."
As a small business owner, she didn't have the knowledge, experience or infrastructure to run an online store. It was a time-consuming task that required some expensive consulting.
And that did eventually pay off.
The digital sales revenue at Parts & Labour was five times higher in January 2021 compared to the same month in 2020.
"It's a big bite that stings, but you have to – you have to do it too if we want the store to survive," Villapando said.
"It's difficult for any business that was built on a tourism or foot traffic model," owner Brandon Hodge said. "In the candy business, there are already established online retailers. They're going to be the first ones that are on any Google search listing."
Hodge has owned the South Congress sweet spot for the last 13 years. His business dropped about 65% in 2020.
"A lot of us are just holding out hope that we can stick around long enough to recover successfully," Hodge said. "Make no mistake, it's going to take years. We are in a years-long economic recovery here, and small businesses will always be the first to go."
According to a new report from the Downtown Austin Alliance (DAA), at least 12% of the downtown area's 742 storefront businesses permanently closed over the last year.
"Foot traffic is the bloodline, right? It's the lifeline. You need customers to come into the doors and sort of take part in whatever you are selling or providing," said Jenell Moffett, the director of research and analysis for the DAA.
Downtown Austin is starting to see an uptick in businesses operating, which has gone up about 14% since July, according to the DAA.
While the worst may be over, business owners like Villapando are still waiting for the best to come. She makes a conscious choice each day she goes to work.
"Choosing to be adaptable and choosing to be flexible means that there will be less frustration," Villapando said.
She's less frustrated by making that choice, but still waiting for the bustling South Congress foot traffic to return.
Meanwhile, just down the street, changes to the Austin skyline are coming.
Two Rainey Street high-rise developments change plans
:
The historic street continues to evolve
Above downtown, dozens of cranes zigzag Austin's skyline.
Each one signaling a new development.
On Rainey Street, two high-rise projects are set to see their own cranes in the coming months.
The first one is scheduled to be built where the Container Bar and Bungalow currently sit. Just down the road on the corner of River and Rainey Streets, the second project is expected to be constructed where Craft Pride is currently operating.
But unlike other high rises, the developers for these two projects were forced to ditch their original plans, thanks to the pandemic.
"We're evolving this project. I decided to make a major pivot to the project based upon what I saw was the writing on the wall," he said.
He's behind the project at 90 and 92 Rainey, where before March last year...
"This was going to be a 300-key hotel with the ground floor bars and then residences above," Burns said.
But after COVID-19 hit, Burns got rid of the hotel portion, along with a year-and-a-half worth of work.
"I had to stomach the fact that I was giving away countless hours of investment and a lot of finances as far as all the work we put into designing it as both a hotel and a residential project, letting that go and being able to look forward with a clear path," Burns said.
The project is now a residential tower tentatively called 9092 Rainey, a 51-story, 440-room high-rise. Twenty of those are affordable housing units.
We asked the developer of the second project, River Street Residences, for an interview. They declined. We got a statement instead.
It reads in part, "early concepts for the site called for a mixed-use program featuring a hotel and residences, however, plans for the hotel were eliminated from the design in 2020 due to disruption in the hospitality market caused by the COVID-19 pandemic."
That hospitality market took a huge hit in 2020, according to Source Strategies, a company that tracks the hotel industry in Texas.
In fact, Pal Vaughn, the vice president, said Austin took the biggest hit.
"Sure. Yes, I would definitely say yes. Austin had the highest REVPAR of any city in the state. REVPAR is the revenue per available room ... Austin was the best and brightest market for hotels in the state, and so they were at the highest altitude and had the furthest to fall," said Vaughn.
Vaughn said in the second quarter of 2020, demand for hotel rooms in Austin dropped by 86%.
His analysis also shows a 60% total revenue decrease from the third quarter of 2020 compared to the same time the year before.
"We're not predicting that revenues come back to 2019 levels until 2023 or 2024. So, yeah, if a developer who's working on their plans now, really has to consider their options," he said.
Josue Meiners also wants developers to think twice when it comes to historic neighborhoods, like Rainey Street. He's on the Austin Design Commission. And while Meiners doesn't speak for the commission, he does see an upside to the pandemic when it comes to his role on the advisory group.
"I would never wish for a business to suffer as a result of a pandemic, but I think that it has provided an opportunity for a lot of these developers to take a second look at the current market conditions. Think about the future of our city and what our needs truly are and adapt accordingly. So I'm appreciative that there has been a positive outcome out of something that has clearly been such a loss for so many people," Meiners said.
Meantime, Burns said he's in talks with Container Bar and Bungalow for them to be part of 9092 Rainey.
Expect groundbreaking for the quarter-billion-dollar project sometime next year. It's a two-and-a-half-year project that he says will continue the evolution of Rainey Street.
Austin housing market skyrocketing
:
Home sales reach record highs despite pandemic
A shortage of homes and increasing prices are proof the pandemic is doing little to change the Central Texas housing market.
In a boomtown like Austin where more companies are deciding to put down roots, families are finding it much harder to do the same.
The median home price in the Austin-Round Rock market is now $365,000. KVUE tried to find homes in that price range and only came across a handful. You have to either travel out to Liberty Hill or Leander or settle for a townhome in Cedar Park or a fixer-upper in Austin. And that's assuming you can find something fast enough to put in a convincing offer. It's a messy time to be a homebuyer even when all the ingredients fall into place.
In the recipe of life, buying a house is like taking the cake. Getting there requires having all the right ingredients. This is why buying a house in Central Texas is not easy.
"It's definitely discouraging. It's frustrating," said Blake Triplett.
Triplett has lived in Austin for five years. He's looking for a little more space and hoping to take advantage of the low interest rates, but his search has proven difficult.
"There's so little inventory and so much competition, and people spending what would normally, or even in recent history, be crazy amounts of money for houses that sometimes aren't even that great," said Triplett.
He's been outbid on homes four times.
"I don't think there is a situation where you're not going to ever be in a multiple-offer situation at this point. We're not just talking about two or three. It's five, 15, 20, 30 offers, which is just kind of nuts," Triplett said.
Susan Horton, Austin Board of Realtors president, is helping Triplett search in a market with an all-time low inventory.
"What inventory?" she questioned. "As of today in Travis in Williamson (counties), there are approximately 500 houses for sale. If you look at the total five-county Austin MSA, we have approximately 700 homes for sale."
Typically this area has triple that amount. It is not uncommon for houses to be under contract before the for-sale sign gets put in the front yard. And they oftentimes go for thousands more than the asking price.
"When you've got a home that's $399,000 that really should probably be around $350,000. It's already a little over the market. And then you see them sell for over $500,000. These are crazy times and that's becoming the norm," said Norton.
"We're seeing offers at 10, 15, 20, 40% over ask because people need homes," said Austin Realtor Chris Jacobs.
Tracking these trends is more difficult in Texas. The state doesn't require buyers to disclose what they paid for their home.
It's why Jacobs created The Housing Report, a monthly look at prices across the Central Texas housing market using data from MLS listings.
He has found it nearly impossible to find a home for less than $400,000, even in what some used to consider "our affordable suburbs" such as Cedar Park. Homes there are selling on average for $66,000 over the asking price.
"Their average close this year was $491,000. And we always thought of Cedar Park as the affordable area to get a first-time home and then kind of land and live in Austin and still be able to commute. But, you know, at $491,000, that's quickly approaching 'not first-time homebuyers,'" said Jacobs.
It's not just Cedar Park. Look at the average prices for homes that have sold since January.
The average price in Austin is $723,000. That's $40,000 over the asking price. In Pflugerville, the average price is $372,000, while the average price in Round Rock is $408,000. Leander's average close was $485,000. And in Del Valle, where the new Tesla plant is being built, the average close is $545,000. And that's a relative bargain because homes there are selling on average about $3,000 below asking.
"It's brutal, brutal," said Socar Chatman-Thomas, a veteran Austin Realtor who helps first-time and long-time experienced homebuyers.
"It's unaffordable. That's what we have. We do not have affordable workforce housing in the Austin area," she said.
Record-low inventory creates challenges for new-home builds too.
Some builders are offering lots to the highest bidder or raising prices as they open lots. So houses that sold for $429,000 last month are selling for thousands more now.
"Who wants to sit there and know that I started at $429,000 and due to nothing that I did, the price is now $479,000. And you're told that's the price. You need to deal with it and get on board and buy or next. And they can do that because they have a list of probably 150 people who are waiting to get into that neighborhood," said Chatman-Thomas.
The reality is that, compared to other places like California, Chicago and New York, homes here are still a relative bargain. And with so many companies moving to Austin, people from those areas realize they get a lot more for their money. And they bring cash.
"When you are competing with an investor who has cash or another buyer who has cash, financing loses every single time," said Chatman-Thomas.
The recipe for success is definitely changing. Austin used to be full of sweet deals.
"You feel like you just kind of can't win and catch a break and it honestly makes you really worried you're not. Am I going to be getting myself into something that I'm not going to be able to handle in the future?" asks Triplett.
Now, hopeful homebuyers like Triplett worry they may be biting off more than they can chew.
The other concern is what all these home sales are doing to current property values. The homestead tax exemption limits how much your property taxes can go up year to year, but they can still rise 10%.
So take someone who has lived in Austin 26 years and started out paying $1,300 per year in taxes. Now those property taxes are $9,000 per year. So it's increasingly difficult for people who have been in Austin a long time to stay here.
Austin renters struggle to find apartments that fit their budget
:
Rent in Austin is among the highest in Texas
Finding an apartment in Austin is easy. Finding one in your budget may be a different story.
That's what Luis Castro quickly realized after speaking with his real estate agent about his move from Houston to Austin.
"The first time when she sent me $1,200, I was like, 'Remember, I want an apartment,'" Castro said. "'I don't want a house. Like, I don't want to rent a house. That's just too much.'"
He added, "She's like, 'No, these are apartments.'"
A lot has changed since Castro, a University of Texas graduate, moved away six years ago. According to Apartments.com, despite Austin seeing one of the biggest drops in apartment rents in the country in 2020, at 2.5%, it's still the most expensive market in Texas.
The data shows as of January, average apartment rents were $1,308 a month in Austin, compared to $1,223 in Dallas-Fort Worth, $1,109 in Houston and $1,041 in San Antonio.
"My budget was $800 max," Castro said. "I was hoping not to exceed that, but I was looking for something around the $650 to $700 range, which I guess was asking for too much."
Castro is one of the millions of Americans trying to get back on their feet after the COVID-19 pandemic swept away jobs. After two months of pushing his start date back to October for his new job in Austin and tightening his budget, the chemist found a 700-square-foot, one-bedroom unit in North Austin for about $870 a month with a nine-month lease.
"I was hoping it would be somewhere a little more spacious because not just this apartment – the highway's right there, so going to sleep is pretty difficult," Castro said.
Sacrifices had to be made by both tenants and landlords during the pandemic.
"Our rental housing providers have faced increasing expenses," said Emily Blair, the executive vice president of the Austin Apartment Association. "The taxes have gone up, insurance premiums, just all the expenses with addressing COVID and all the equipment."
Blair said the association's goal is always to keep people in their homes, but the halt on evictions in the city for almost a year is adding to financial pressure on both ends.
"What we're going to need is something that addresses the sort of financial stress that is increasing both with our residents and our rental housing providers," Blair said.
Blair said the apartment rental market in the Austin area is also dealing with the lowest drop in occupancy since the 2009 recession. Blair said by the end of 2020, area-wide occupancy fell to 89%, which is lower than the usual 92% occupancy.
Sam Tenenbaum, the director of analytics for Apartments.com, said there are a few reasons for the drop.
"You know, it seems like the people who are moving to Austin are just waiting until they buy a house until they make a move for the most part, rather than in years past," he said.
"There's been a huge demand for single-family homes and you've seen the price of that really skyrocket, but we're also looking at facing some supply constraints and the price keeps going up for single-family homes," Blair said.
For apartments, supply isn't the issue. In 2020, more than 12,000 new apartment homes were added and over 11,000 more are popping up this year, which also plays a big role in the city's low apartment occupancy.
"There are only three other major, major markets in the country that have built more apartments than we have in Austin," Tenebaum said. "That's Dallas-Fort Worth, metro New York and Houston. Then we're No. 4."
Tenenbaum said the drop in occupancy hit harder in areas like downtown, but submarkets like Round Rock and Cedar Park actually saw a positive turn.
"That migration to the suburbs was already happening and I think COVID accelerated that move, whether it's because folks lost their job or they can work remotely, or they need to trade up to a bigger apartment because they need an office at home," he said.
Tenebaum said many apartment providers are offering deals like one or two months rent-free.
"But in the grand scheme of the country, that $1,300 mark that we have here in Austin is actually below the national average. It's why we continue to see people moving from the Bostons, the New York, the San Franciscos to come to Austin because it is relatively cheaper," Tenebaum said.
In the past year, big tech giants like Tesla and Oracle have headed to Austin, giving the weird city a new nickname: "Silicon Hills." The wave isn't expected to stop.
"I know that in nine months, there is a potential of my price going up or having to find a different place," Castro said.
For now, only time will tell if Austin will live up to its new nickname and whether average working Americans like Castro will be able to find affordable apartments within the city limits.
Manufacturing helping carry Austin economy
:
Machines are grinding away
The coronavirus pandemic brought the local economy to a grinding halt in the spring of 2020. Soon after, machines started grinding away in the Austin area in response.
"By April, we had produced four times our normal volume," Rick Biehn said.
Biehn is the senior director of manufacturing for Aries, a subsidiary of Luminex. Luminex creates cartridges that allow people to test for COVID-19 in a matter of hours.
As the demand for tests went up, so did the demand for people working the machines.
"We started hiring people, and we've gone from about 25 normal staff to over 100 in the group already," Biehn said.
The demand for tests has continued to grow, so Aries and Luminex will be fully automating the operation to further increase their supply to meet demand.
"We have invested in full-scale automation and we will continue that by the end of this year, bringing in another machine at the high-speed automation rate," Biehn said. "That will turn things around a little bit. However, it will over double our capacity."
Bringing in another machine will cut down on the number of people assembling the cartridges. Once the pandemic is over, the cartridges can be used to help identify a number of different ailments and viruses.
Luminex isn't the only company growing, though. The entire manufacturing industry has been a pillar for the rest of the Austin economy to lean on.
"We've added more than 2,000 jobs to the economy since it started, where most sectors are decreasing and employment," said Ed Latson, the chief executive officer of the Austin Regional Manufacturing Association. "I think I was a little surprised back in March."
Latson believes the business dynamics in Austin set the city up for success economically, independent of the rest of Texas and the country. The growth and business diversity in the city contributes to the economic survival.
"We have a new-world economy here," Latson said. "Facebook, Indeed, like you have companies here that are succeeding in this environment and we're just reaping the benefits."
As companies grow and flock to Austin, that just means more manufacturing.
"Because of the pandemic and the high unemployment that occurred, now the focus has shifted more to work-ready skills," said Laura Marmolejo, the department chair for advanced manufacturing at Austin Community College.
Marmolejo's class enrollment has grown steadily since the fall semester of 2018. At that time, 138 students took part in the program. The following year saw 157 students, and 2020 had 166. The program helps students learn job-ready skills so they can enter the workforce immediately.
"We've learned to do a lot more remotely, even though, like I said, it's a hands-on industry," Marmolejo said. "There's a lot that can be done remotely."
Ashly Mattke is one of those students. She used to have a job as part of ACC's work-study program. When the pandemic hit, her work-study job was gone. She was able to find another internship job through school at one of the country's growing manufacturers: Samsung.
"I'm basically like a technician," Mattke said. "I'll be graduating this semester, so I'm really pushing it. I'm going full time and I'm working 50-plus hours a week."
Not to mention Mattke has family at home to help take care of while going to school and working.
Samsung, along with its TVs and phones, manufacturers semiconductors. Semiconductors are in almost every piece of technology now. Because of how vital and prevalent they have become, the federal government has started to prioritize them.
"Sen. Cornyn and I and our Democrat counterparts introduced the Chips for America Act," Rep. Michael McCaul (R-Austin) said.
"In his words, he said, 'I'm all in and I want to do everything I can to help you get this passed,'" McCaul said.
As for the people and machines making COVID-19 tests at Luminex, Biehn believes the growth will continue long after the pandemic ends.
"When you really look at the whole picture, we're not just a COVID test. We're a global company, Austin-based," Biehn said. "We have lots of assays across all our other divisions within Luminex. So, I think we all continue to see growth in those areas and are responding to that."
The music goes on in Austin despite COVID-19
:
Streaming technology and powerful video tools keep the Live Music Capital of the World alive
Despite an empty concert hall at Austin's Long Center for the Performing Arts, the sweet sounds of a classical music orchestra continue to fill the air as the musicians play the works of the world's greatest composers.
But with empty seats in the large music venue, the orchestra has been playing only for video cameras this season. Social distancing rules forced three of Austin's largest arts organizations – the symphony, opera and ballet – to abruptly cancel their live performances in 2020, a potential devastating development for performing artists who depend on live, paying audiences.
"We have missed playing for an audience," said Peter Bay, Austin Symphony Orchestra music director and conductor. "We have missed our audience and missed being with people."
Also missing is the revenue from ticket sales that keep performing arts groups alive. Yet, the Austin Symphony and other organizations, like Austin Opera and Ballet Austin, have survived due in large part to technology. With the advent of robust video streaming and digital production tools, local performing artists have discovered new ways to reach their audiences during the pandemic.
Over the past several months, local arts patrons have paid for access to locally-produced classical performances on video, such as a virtual Nutcracker Ballet performed by Ballet Austin this past holiday season. Austin Opera has turned to new technology, as well.
"We figured out how to be operatic film producers," said Annie Burridge, general director and CEO of Austin Opera. "We've been presenting operas at the Blue Starlight Drive-in as well as online."
With a new year, Austin's opera, ballet and symphony orchestra have high hopes that the area may soon turn the corner on the pandemic. As of March, each organization is planning regular-season performances in front of live concert hall audiences by the fall of 2021.
"I have no doubt that people will want to come in here to play again and that all the arts here in Austin, whether it be classical or opera or pop, rock, country, whatever it is, we'll get back to normal and we will be the Live Music Capital of the World: Live with an audience," Bay said.