AUSTIN, Texas — A million-dollar home was considered luxury just a few years ago, but with historic high prices, are you getting luxury for $1 million, and if not, how much do you have to shell out?
A recent report from Florida Atlantic University ranked Austin as the second-most overpriced metropolitan city in the country. On average, homebuyers in our area pay about 67% more than they would in a normal market.
Homes in Dripping Springs
"This is Downtown Dripping Springs now that we're driving through," said Realtor Garrett Beam.
Beam has been holding on tight to the wheel as Austin's housing boom takes the outskirts on a wild ride.
"The town itself is actually fairly small," said Beam. "We have probably about 5,000 residents, but we have the largest ETJ, or extraterritorial jurisdiction, in the state of Texas."
According to Redfin, in May, the median home price in Dripping Springs hit $962,000. That's up 44% compared to last year.
"You will be hard-pressed to find anything that doesn't need a massive remodel or overhaul for less than $600,000 out here," said Beam.
Beam typically calls luxury anything over $1 million, but with the median home price sitting so close, the word luxury is getting loose.
So is $1 million getting you "luxury?" And if not, what is?
What $1 million gets you in Dripping Springs
Our first stop is a home on Peabody Place in the ETJ, right next to Walnut Springs Elementary.
"This sits on two unrestricted acres, which is the big draw to it," said Beam, "the fact you can have horses and chickens."
Beam said four years ago, homes in that area were going for about $450,000 to $480,000. This three-bedroom, two-bath custom home built in 1995 is on the market for $1.2 million.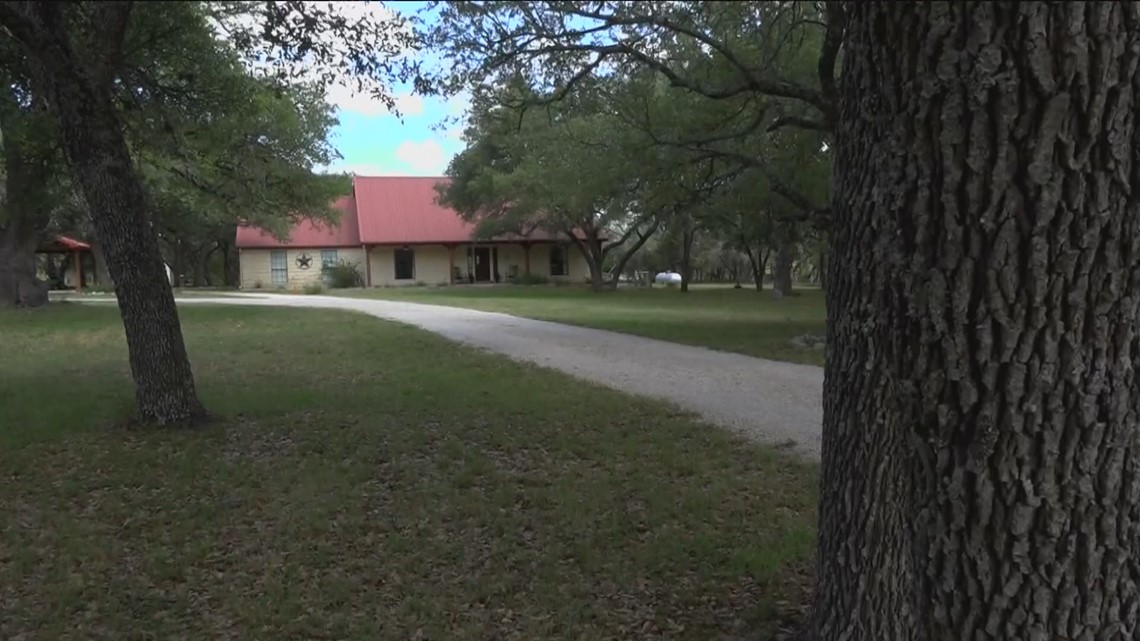 "Nice, clean home," said Beam. "Obviously, they've done some updating since it was originally built. It has formal dining and formal living. The primary bedroom is very, very expansive."
It also has an open backyard with a casita or guest house, which Beam said is in higher demand as prices rise.
"What we're seeing is a big push from multi-generational families," said Beam. "Kids are moving out here; Mom and Dad want to be close. Maybe they can't afford the house. Mom and Dad say, 'Hey, we'll help you buy it, but we need to live on the property, so you get free babysitting.'"
Next, we headed to Headwaters.
"Headwaters is a master-planned community out here," said Beam. "It's got a handful of builders in there, such as Ashton Woods and David Weekley."
Beam said most of the homes in the neighborhood are tract homes. Tract homes typically have various flooring and paint options, but supply constraints have limited buyers' options while pushing up costs.
"It's being built as a spec home, meaning you can't change anything out," said Beam. "So buyers really are tied in terms of what they ask for."
When parts of the neighborhood were built in 2019, Beam said homes started at about $450,000. Now they usually go for $900,000 to $1 million.
This brand new two-story, four-bedroom, five-bath home on Smoke Tree Circle is just over 4,100 square feet. It is on the market for just over $1.3 million.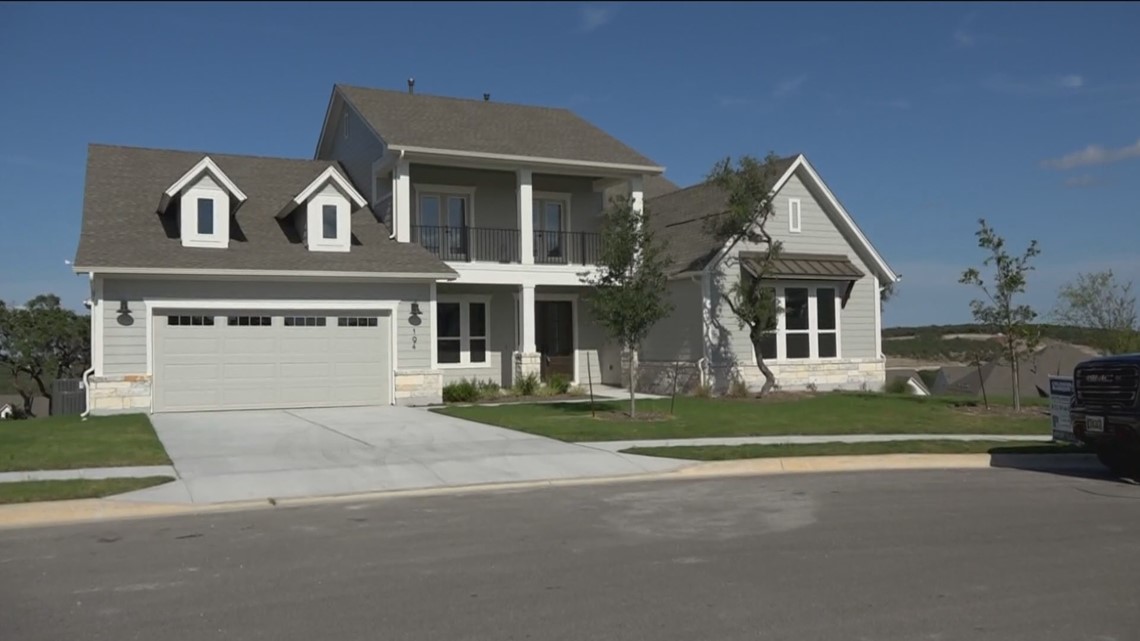 Beam said while it's built by David Weekley, it's considered custom.
"You got unobstructed views of the Hill Country looking out towards Austin," said Beam. "Got a nice big patio outside for entertaining and as you can see, a big open floor plan."
Beam said while the home is beautiful, it's missing some higher-end amenities that would make it "luxury."
"I want to see upgraded windows," said Beam. "These are just, again, builder-grade, a David Weekley home, which is great, but then I also like to see hardwood floors or some sort of nice tile."
What $1 million used to get you in Dripping Springs
So, what could $1 million have gotten you in Dripping Springs a few years ago?
"This sits on just over 4.6 acres and the house itself is a little over 6,000 square feet," said Beam.
The estate has five bedrooms, three baths and two half baths, with high ceilings and travertine flooring.
"The primary bedroom actually has a steam shower and has a sauna," said Beam. "You've got a movie room. You've got a pool room over here. So it has a lot to offer for people, which again really defines what luxury is looking for."
That's just the inside; it's resort-style living when you step into the backyard.
This estate was sold five years ago for just under $1.4 million. Today it's going for just under 2.8 million.
"The tract homes that are being built now are beautiful tract homes, but they're not this," said Beam.
Homes in Austin
In Austin, the median home price is $680,000. According to Redfin, the number of million-dollar homes tripled in the past two years.
Some of them look like the tear-down builds in East Austin, while others are in older communities like Jester Estates, where getting in is not cheap.
"The starting point is going to be around $900,000," said RE/MAX Posh Properties Realtor Hope Colt. "That will be for a home that is in need of modernization, updates, upgrades, things like that."
With great schools and a great view, Colt said that in 2019, the starting point here was about $600,000. Colt just bought a 2,900-square-foot home in the neighborhood for just under $1 million.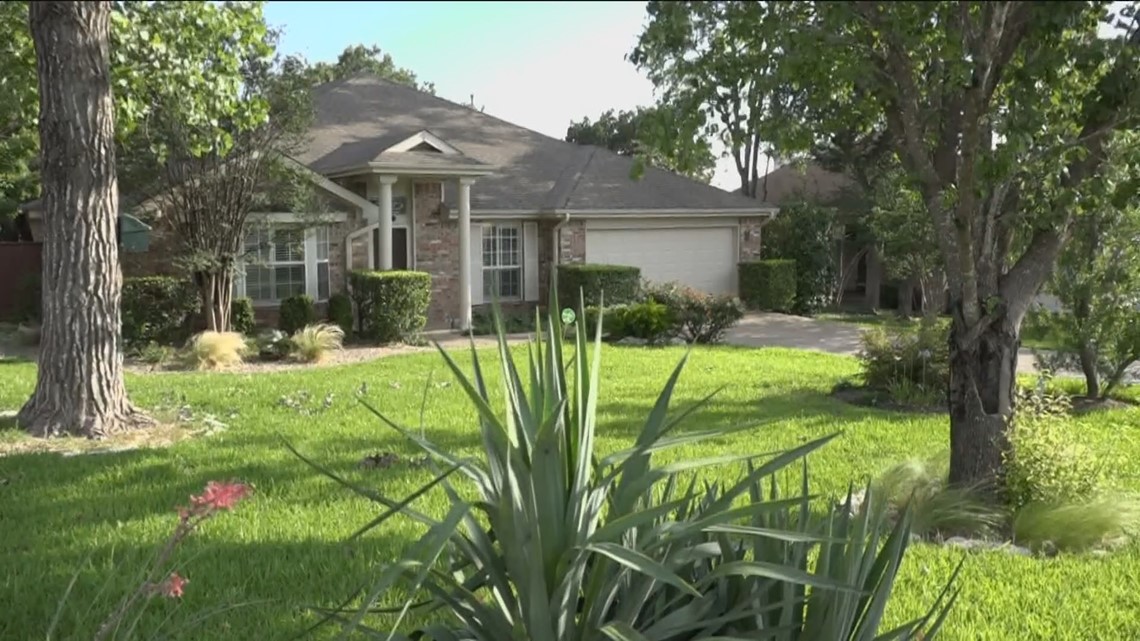 The home built in the 1980s has four bedrooms and three full baths.
"There are a lot of features here that you probably wouldn't be seeing in a new house today," said Colt. "So someone's going to come in and repaint everything here, replace these countertops, either paint or replace the cabinets, but the style is definitely a little bit older."
Luxury living in Downtown Austin
Our last stop takes us to not just luxury but what some call "ultra-luxury" – the 70 Rainey Condominiums in Downtown Austin. Up on the 29th floor is a 2,700 three-bedroom, three-bath penthouse with floor-to-ceiling windows and a breathtaking view of the city.
"They did a lot of extra special things to this unit," said RE/MAX Posh Properties owner Mary Ann McMahon.
McMahon said the owner brought in $1 million worth of upgrades.
"Pretty much everything that we see here has been touched and redone," said McMahon. "So the flooring is all brand new, Italian-designer cabinets, lighting fixtures, watermark plumbing fixtures, the amazing marble countertop."
McMahon said these are things that are considered ultra-luxury.
It's a market she said is exploding with more celebrities and tech companies moving to the area. So what will living like one in this penthouse cost you?
"This unit today, as it stands completely redone, will be hitting the market for right at $5 million," said McMahon.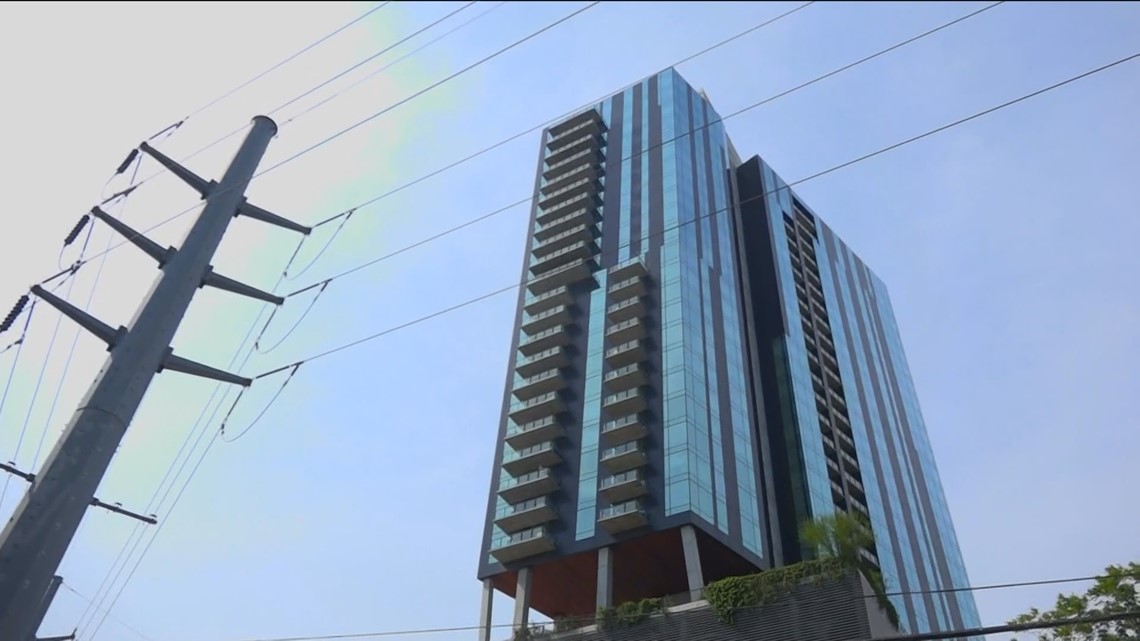 That's almost triple what it sold for in 2019, at $1.7 million.
"We've seen a lot of growth and demand and price increases in the downtown condominiums, probably more so than even single-family homes in Austin," said McMahon.
Realtors said the term "luxury" isn't being redefined, but the category is just expanding. So buyers trying to navigate this hot market will have to hold on tight to find a home they love.