AUSTIN, Texas — An entire city block of Downtown Austin is on the market.
In December 2018, Cielo Property Group bought what is known as "Block 87," between Seventh and Eighth streets and Trinity and Neches streets. The company planned to partner with St. David's Episcopal Church to develop the block and build a new tower. But now it's selling the property.
The property – one of the last full block sites downtown, according to Cielo – is approximately 70,000 square feet of land. Cielo's co-CEO said he thinks the property is special because of how close it is to the live music and cultural venues of downtown.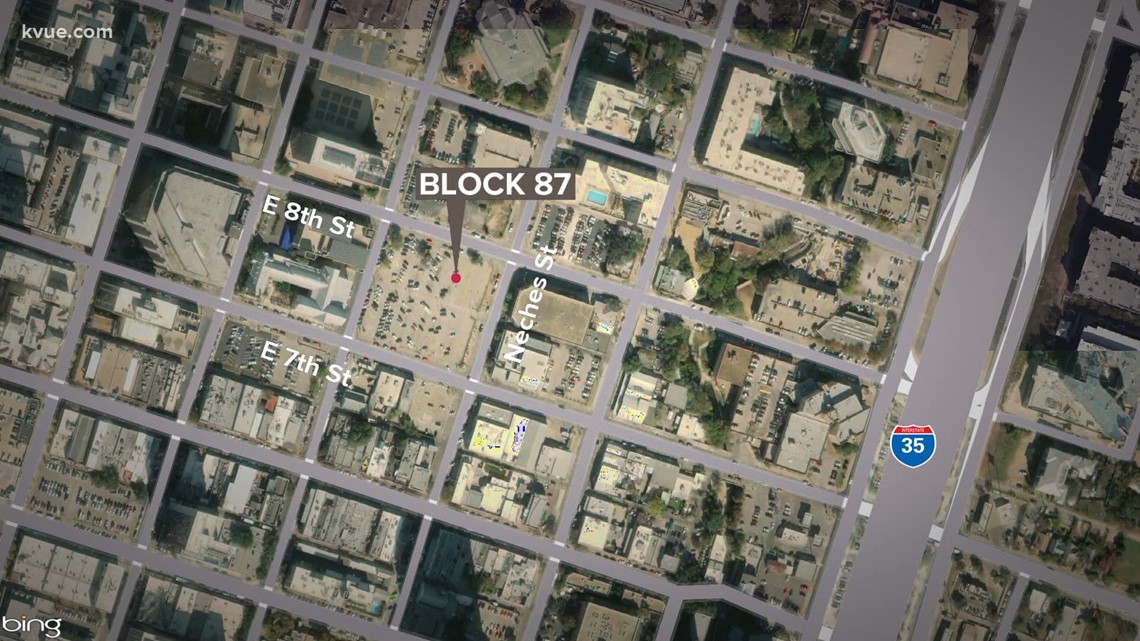 "Austin is an ideal market for a property like this because it has proven to be a top market targeted by real estate investors, and that's because our city has a relatively stable and diversified economy," Bobby Dillard said. "This property is really a terrific opportunity for various reasons, but most importantly because Austin continues to draw new companies and jobs even during the pandemic."