AUSTIN, Texas — Editor's note: The above video was published in June 2019.
Austin cider fans have a new place to hang out – at a location known to be prime real estate.
Back in June 2019, KVUE reported a Bishop Cidercade was set to take over the former Joe's Crab Shack location at 600 E. Riverside Drive, overlooking Lady Bird Lake. The owners said at the time they hoped to open the Austin location in late fall of 2019, but it took a little longer than that.
The Cidercade officially opened on Friday, Aug. 29. Bishop's co-founder, Joel Malone, told KVUE on Saturday that in addition to requiring masks – which they have for free – staff are laying out the building to accommodate social distancing guidelines.
"Technically, as a restaurant, we are supposed to limit capacity to 50%, but we are overly cautious. We are capping it at 33%," Malone said.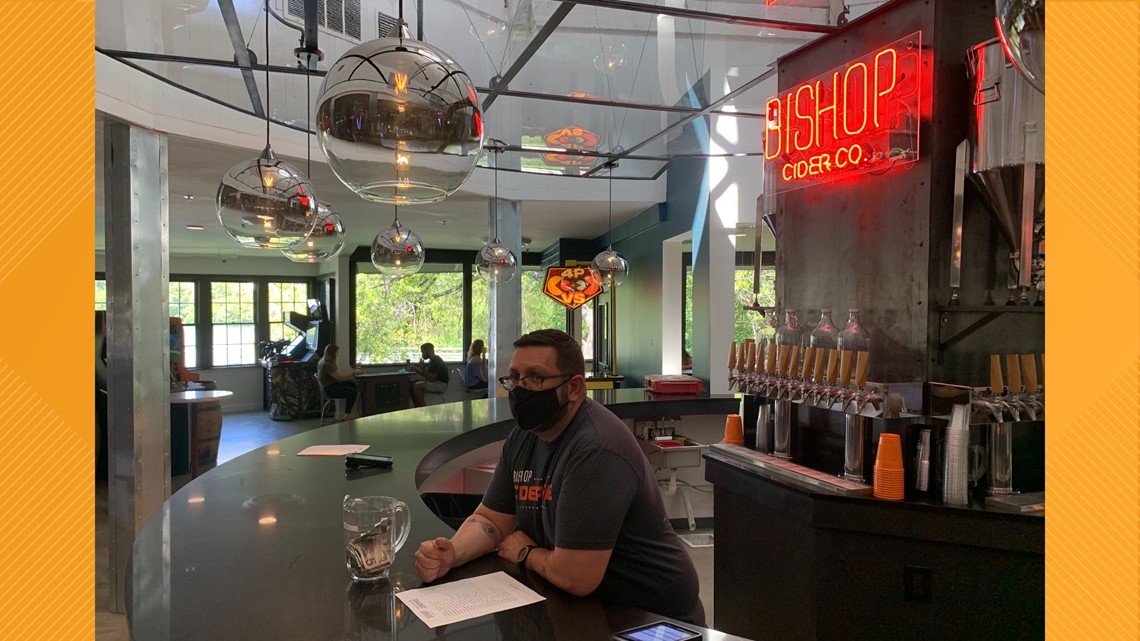 Malone said the restaurant is cashless, staff are sanitizing games constantly and "hand sanitizer is everywhere." He also said that while the original "pre-COVID" designs had more games, tables and chairs, they are limiting those to ensure distancing and make aisles wider.
Malone said the Cidercade will be running ULV foggers after hours, which "allow complete coverage and sanitize surfaces for weeks." The business also has an adenosine triphosphate (ATP) swab tester that "enables total surface hygiene verification," according to Malone.
Part cidery, part arcade, customers at the Cidercade pay $10 for access to dozens of arcade games. The bar has 48 taps of 24 ciders available to purchase by the cup, and the restaurant serves personal pizzas.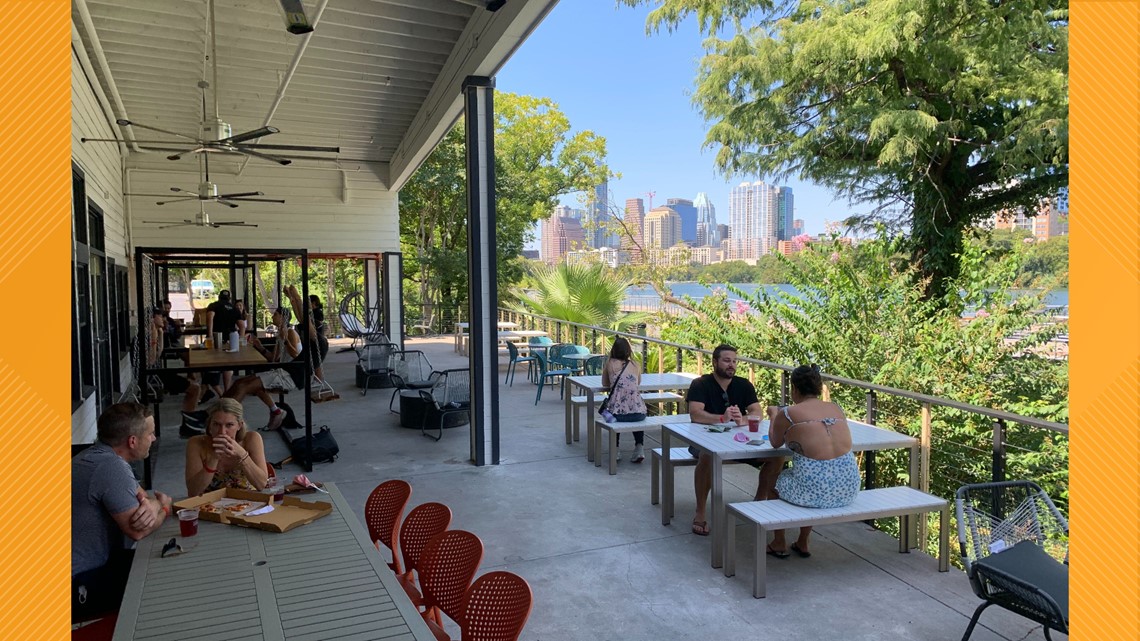 So far, Malone said business has been great. He told KVUE the restaurant hit its limited capacity on its first night open and had to start a one-in, one-out line.
In March 2019, a real estate group said Joe's Crab Shack's lease had been terminated over $10,000 in unpaid rent and $100,000 in unpaid property taxes, freeing up the restaurant's coveted location for a new business to move in. Joe's Crab Shack had been on the property for 16 years.
The Cidercade isn't the only cider-based restaurant to open in Austin during the COVID-19 pandemic. Austin Eastciders opened a restaurant on Barton Springs Road in late July.