AUSTIN, Texas — With Austin becoming increasingly unaffordable for many, the phrase "affordable housing" gets thrown around a lot. But what does it mean – and where can someone in need find an affordable unit?
Under the frequently asked questions section of the City's webpage for AHOST, the City says that the properties in the AHOST database are only income-restricted, meaning renters must have a household income less than 80% of the area median family income for the Austin area, although some properties have lower income limits.
The City said according to the Department of Housing and Urban Development, yearly household income and household size dictate which rental properties are available to whom: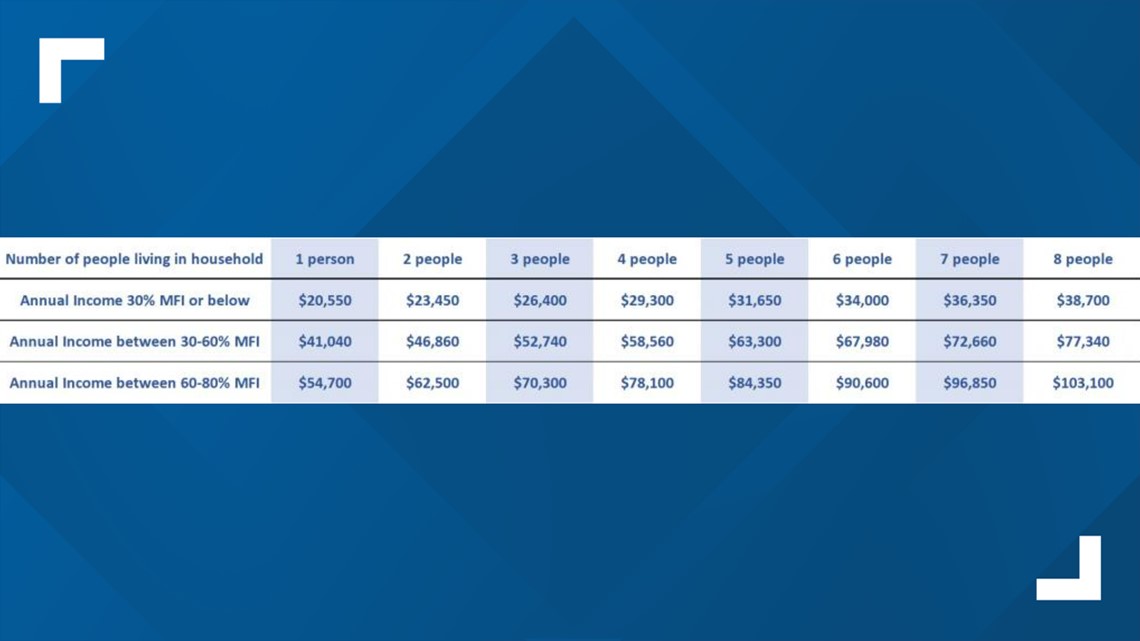 The AHOST database is drawn from the Comprehensive Affordable Housing Directory, which the City said is a comprehensive online data tool for planning and tracking housing inventories and construction programs across Austin. The City also said the AHOST listing of affordable rental housing is updated regularly, but "the availability of units cannot be guaranteed at any given time due to the rapid changes in the Austin housing market."
The tool does not currently have a waitlist functionality. Currently, affordable rental properties will show whether or not a waitlist exists for that property and provide the property's website, phone number and email address so that prospective renters can contact someone for assistance with getting on that property's waitlist.
To use the AHOST database, searchers can browse properties or enter household income and size. The database is available in both English and Spanish.
Britny Eubank on social media: Twitter