A handful of baby pacifier and teether products designed as stuffed animals were recalled as part of a concern about a choking hazard.
Dr. Brown's Lovey, whose headquarters reside in near the Tower Grove South neighborhood, said the snaps on each of their pacifier and teether holders can potentially detach from the ribbon on the product after repeated use, posing a choking hazard for young children.
The company said they received 67 reports of the snap detaching. No children have been injured thus far.
The affected products were sold at Bed Bath & Beyond, H-E-B Grocery, K-Mart, Target, Toys "R" Us, Babies "R" Us, Walmart, Amazon.com and various other retailers between August 2015 to March 18, reports the United States Consumer Product Safety Commission. Those pacifiers were shaped like a giraffe, zebra, turtle, reindeer, frog, spring bunny, bunny, and deer.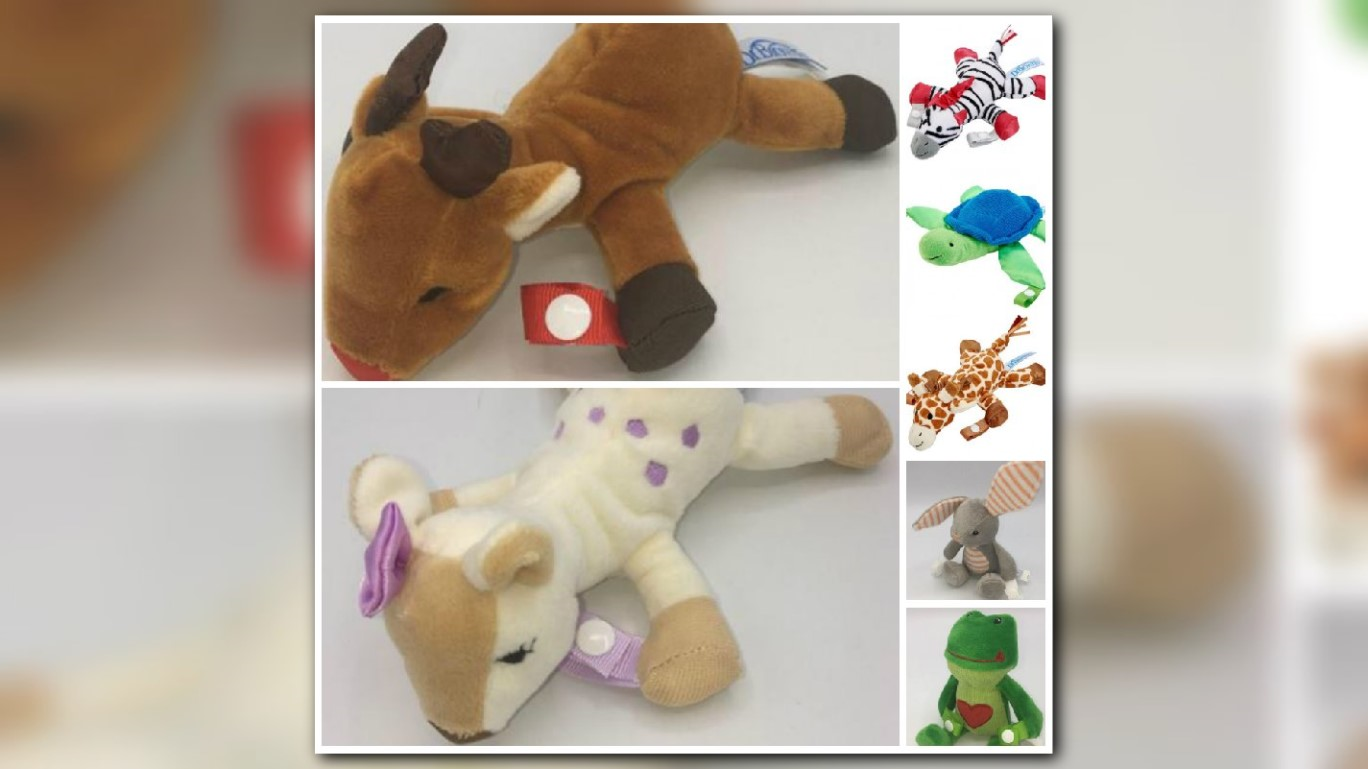 Only holders with the following lot codes were included in the recall. The lot codes are printed on the tag attached to the holder:
RICH0615
RICH0715
RICH0815
RICH1215
RICH0516
RICH0616
RICH0716
RICH1116
RICH1016
RICH0916
RICH1216
RICH0317
RICH0417
RICH0517
RICH0617
RICH0717
RICH0817
RICH0917
Consumers who own any of these toys should contact Handi-Craft at (833) 224-7674 between 8 a.m. and 4 p.m. CST Monday through Friday. Further information is listed on their website.