AUSTIN, Texas — This one is for you and your traveling fur baby!
Rideshare service Uber is testing a new feature for pet owners who want to travel with their furry companions.
Uber Pet will be available to customers in select cities, including Austin, before Uber considers expanding the program in the future. Dallas and Houston will also be part of the Uber Pet pilot program.
Customers looking for a ride will find Uber Pet as an additional ride option within the app, Uber said.
Uber Pet will appear as a standalone option in the "vehicle selection stroller" and come with an additional surcharge. That fee will be presented as an upfront price for Uber Pet, the rideshare service said.
When the Uber arrives, riders can bring their animal along for the ride.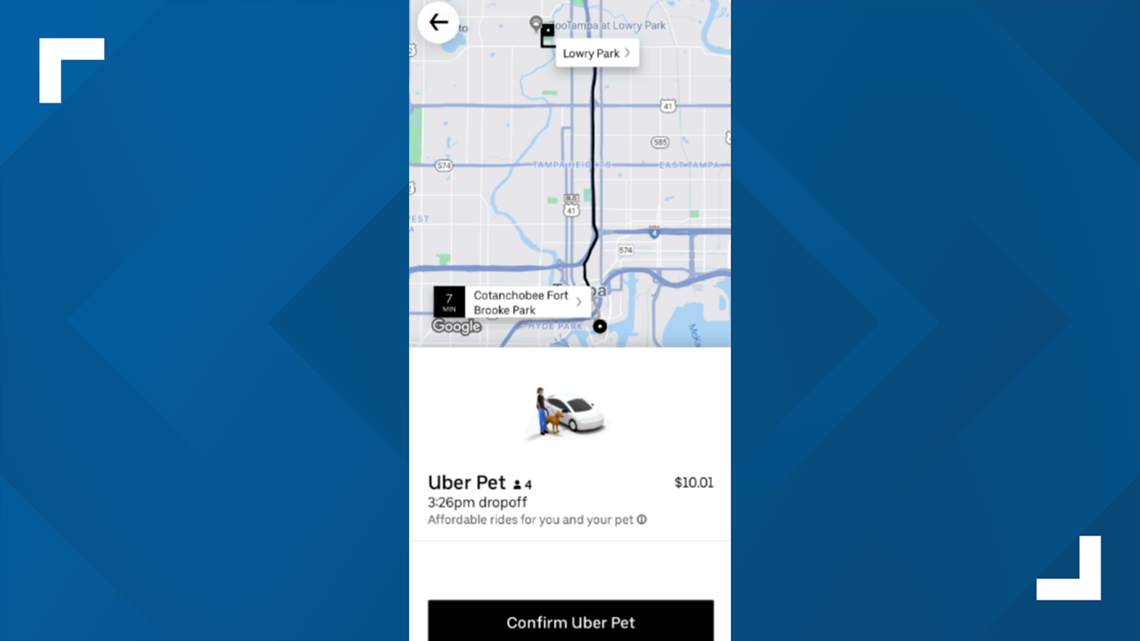 In Austin, Uber Pet will come with a $4 surcharge. Dallas and Houston will be $5 for Uber Pet.
Drivers that opt out of the program are still required to accept service animals on trips, according to Uber.