AUSTIN, Texas — A very special pet was featured on Sunday's edition of KVUE's Pet of the Week.
Champ – the dog who was saved after allegedly being dragged from the back of a pickup truck by his previous owner in August 2019 – stopped by the studio along with his owner to talk about their story.
After multiple surgeries and several months of recovery, Champ has mostly healed from the tragic incident.
"This case has left, you know, marks on everyone's hearts who's been involved," said Valenta.
Champ's life was saved thanks to a dedicated medical staff and public donations to Jane's Fund, the shelter's medical fund. Champ received daily medical treatments at the shelter for months until he went to foster with his future owner, Officer John Schultz.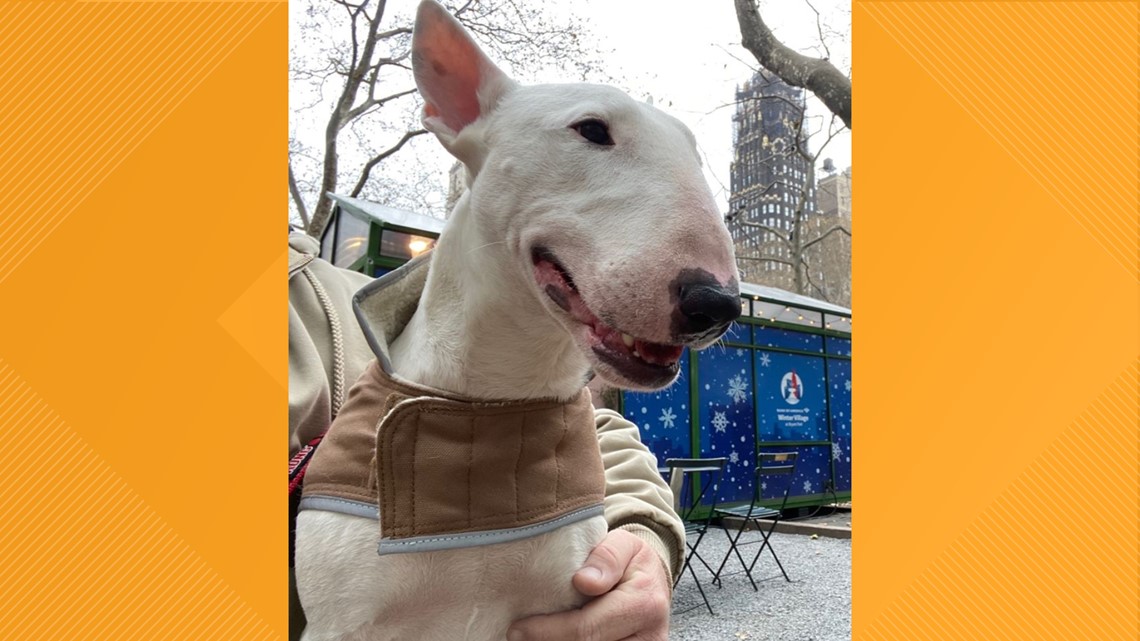 "When you saw what he went through to where he is now, it tugged at your heart," said Schultz. "There wasn't anything you could do besides just help him."
While Champ's story may be more dramatic than most, it represents the story of every shelter animal, according to the shelter. They have all suffered a loss in some way that led to them being placed in the shelter.
If you would like to help support the community by fostering a dog, this Valentine's Day is a good opportunity to get your foot in the door.
The Williamson Regional County Animal Shelter is holding a Sweetheart Sleepovers event on Valentine's Day where you can bring a dog home for a sleepover for the night and bring them back the next day.
To sign up for the event, families can email eduran@wilco.org.
If you'd like to adopt, the shelter is offering $14 adoptions for adult cats and large adult dogs until Feb. 17.