AUSTIN, Texas — A dog who went missing was found Tuesday after a walker hired through a dog walking app lost her.
Beth Adkins and Miles Pequeno were flying to Washington for vacation last week. Their dog, Mercy, was getting her walks in by a walker hired through Wag!. When they landed, Adkins said she got a call from Wag!, saying her dog was loose.
Both Wag! and Adkins told KVUE Mercy got loose when the walker fell.
It was announced Tuesday night on Facebook that Mercy was found.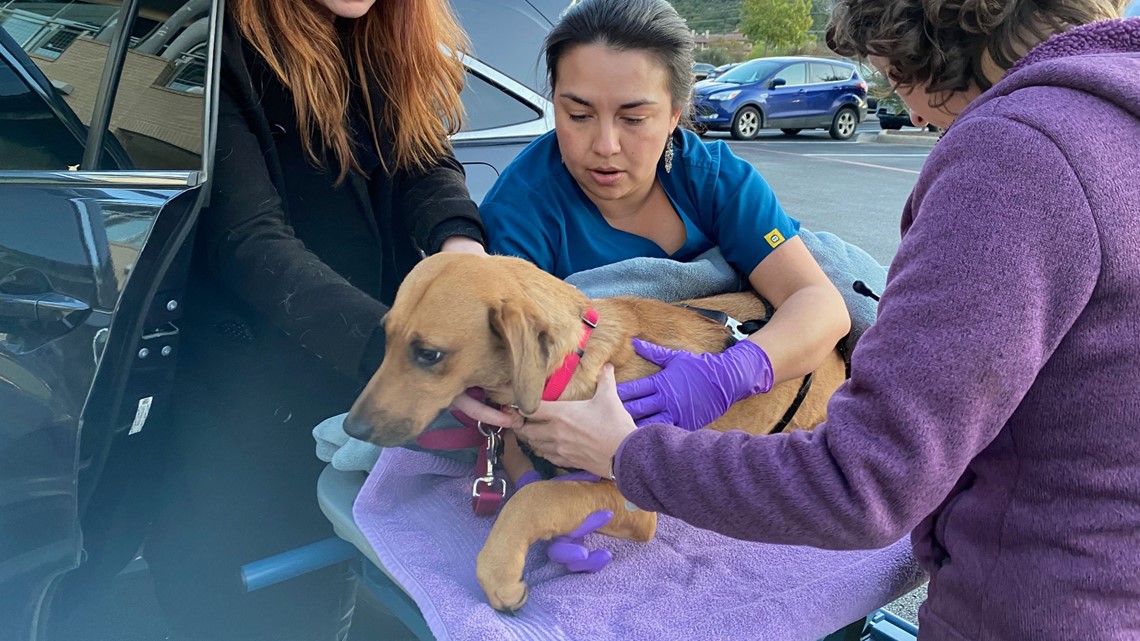 Adkins told KVUE she was in the woods by the Canyon Springs Apartments just off Capital of Texas Highway.
She said she spotted Mercy and laid on the ground with a rotisserie chicken to get her attention.
Pequeno posted on Facebook that they're getting Mercy medical attention, but the injuries do not look too severe. They believe she was hit by a car.
For the last few days, dozens of friends, families and volunteers stepped in to help.
They put up signs along the highway to try and slow traffic in case Mercy was seen along the road.
Traps were event set to try and catch her. The video below captured Mercy on Nov. 8.
"Of course we believe that this was an accident, and we do understand that some accidents happen. But it's unacceptable that Wag! has not trained its people well enough," said Pequeno. "I think it's important that we focus on Wag!'s shortcomings."
"I wouldn't have booked this service had I known they lost dogs before … because this is just my worst nightmare," Adkins told KVUE Monday.
Adkins said she's been frustrated with Wag!'s response, though she said they've been a little more cooperative lately.
Wag! confirmed to KVUE that a tracker was traveling to Austin to assist with the search and that reimbursements for the traps were processed.
Wag! sent KVUE the following statement on Monday:
Wag's Trust and Safety team is in close contact with the pet parents and is actively working to help find Mercy who got loose when the walker fell.
Our team has alerted local law enforcement and animal control officials. We've also posted to – and are monitoring – lost dog platforms. And in coordination with Mercy's parents, we've printed fliers and worked to get volunteers to help on the ground with the search. We have processed the pet parent reimbursement for the costs they've submitted. Additionally, the walker – who is an independent contractor – has been suspended from the platform.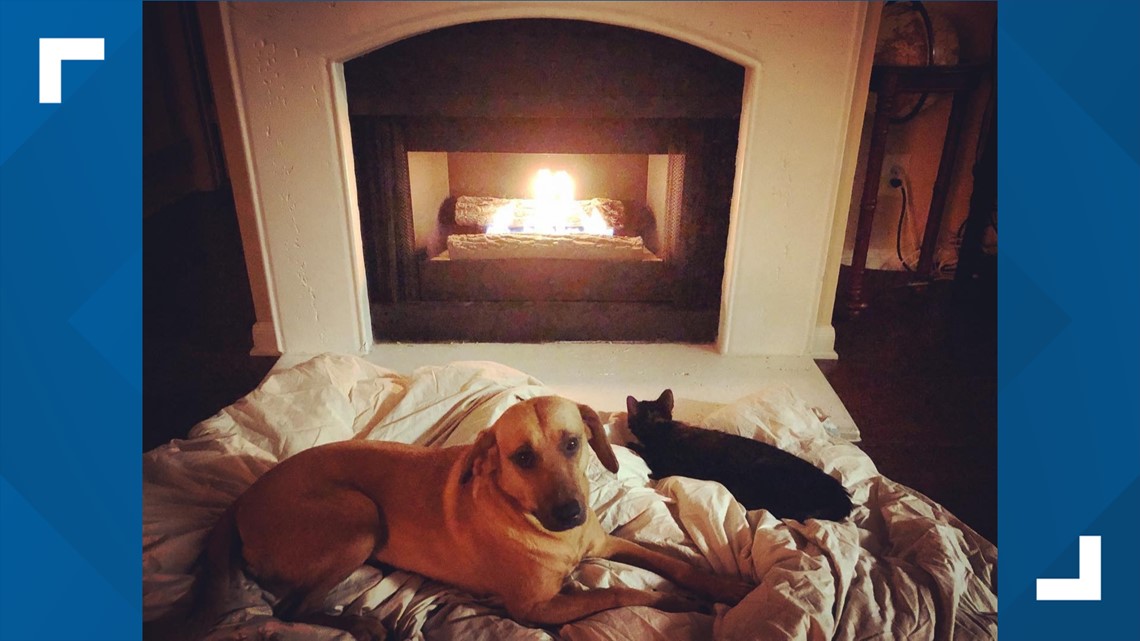 Safety is a company-wide priority. Every walk on the platform is insured and backed by the full support of our 24/7 Trust and Safety team, which means in the rare case of an incident, we work directly with the pet parent and the appropriate parties.
Every walker must pass a robust vetting process and a thorough background check before being allowed to join the Wag platform. Our screenings include an application and verification process, as well as a background check that includes a Social Security number trace, a facial recognition check against all official documents provided, a document check, a national criminal check, a county criminal check, a sex offender check and a global watch list check. Every applicant must pass an online test covering dog safety, equipment, and handling knowledge before we allow them on the Wag! platform to care for your dog.
- Wag!'s VP of Trust and Safety and Corporate Affairs, Heather Rothenberg.