AUSTIN, Texas — Many of us may not remember too many of the memories from when we were young, but we do remember feelings, like the comfort of our mother's hugs or her voice tucking us in at night.
Jessalyn Ochoa and her brother, Xavier, shared those same moments with their mother, Jessica Ochoa, until one day life changed.
Jessica Ochoa was sentenced to eight months in prison for driving under the influence. She worried about how that would impact her relationship with her kids.
"When you make mistakes, it doesn't just affect you, it affects your family as a whole," said Jessica Ochoa.
Now, seven years later, she thanks the Women's Storybook Project (WSP) for keeping that bond strong, despite distance and time.
WSP, an Austin-based nonprofit organization founded 16 years ago, connects incarcerated mothers with their children at home, through their voice.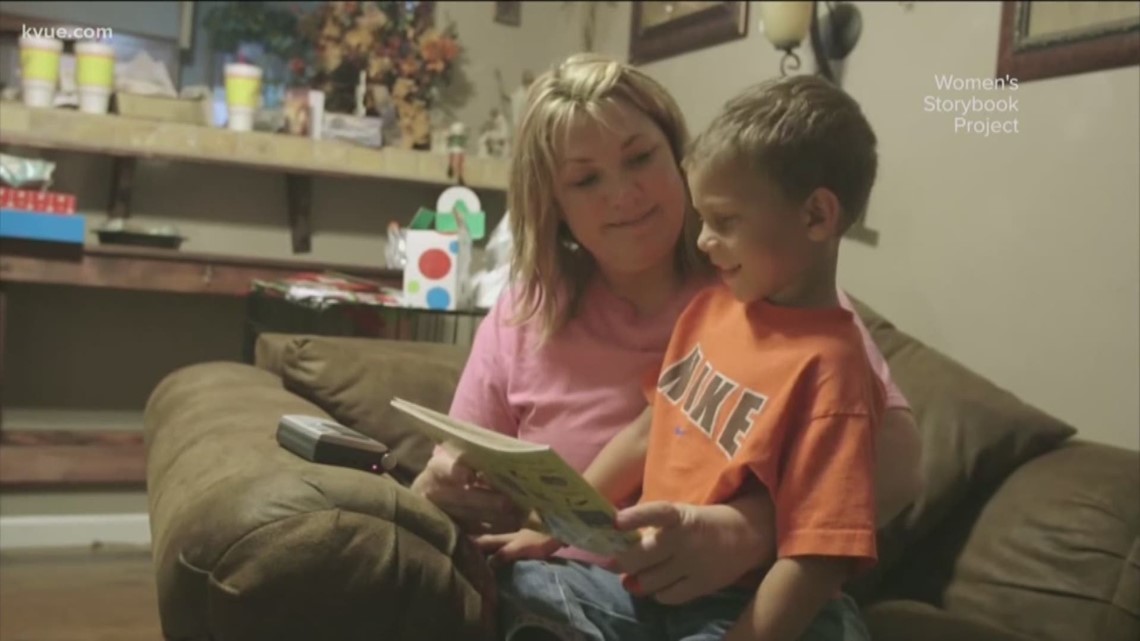 Volunteers visit women's prisons in Central and East Texas once a month to record mothers reading books aloud to their children. The organization then mails the books and CD recordings to the children who follow along at home.
Since Jessica Ochoa didn't want her kids, Jessalyn Ochoa, who was 7 years old at the time, and Xavier, 2, to visit her while she was in jail, she said the program helped keep her connected.
"I didn't want them to think I abandoned them. The storybook project was a lot of help," Jessica Ochoa said. "I was able to talk to them and they were able to feel comfort through hearing me read to them."
Jessalyn Ochoa is 14 years old this year, but remembers what that recording meant to both her and her brother.
"I remember the book helped because I felt like I still had her voice and I could just listen to it whenever I wanted," said Jessalyn Ochoa. "I could just press play whenever I went to bed or whenever I wanted to hear it."
Judith Dullnig, the Founder of WSP, said she brought the idea to Austin after learning about it from a friend with a similar organization in Kentucky.
She started off with a group of five volunteers who visited one women's prison in Gatesville, Texas, in 2003.
Since then, it has expanded to 200 volunteers who help serve about 1,650 women in 10 women's prisons across the state every year, including in Central Texas, according to Jill Gonzales, the executive director.
Since 2003, WSP has served more than 18,000 moms and sent more than 37,000 books and recordings. Mothers can send books multiple times to each of their children, Gonzales said.
"It makes a huge difference to have that connection and know that my mom didn't abandon me," said Jessalyn Ochoa.