TEMPLE, Texas — They say you can't teach an old dog new tricks and maybe that's true, but try telling that to Cyndi and Kevin Favreau.
"This is their own place!" Cyndi Favreau said as she opened the door of a fully furnished detached apartment next to their home. Inside, happy dogs greet them with wagging tails.
The couple moved to Central Texas from Las Vegas with one goal in mind.
"We wanted to move somewhere where we could fulfill our retirement dream, which is to help animals that no one else wanted," Cyndi Favreau said.
That's exactly what they're doing. On a little slice of paradise in Temple, they affectionately call Woofhaven Farm, dozens of foster dogs have come and gone on to their forever homes.
The Favreaus like to bring in small dogs, often chihuahuas, who have been abandoned, or abused, and show them love before sending them on their way.
"Within a couple weeks they are socialized, happy and ready to be adopted," Cyndi Favreau said pointing to the dozens of dogs in framed pictures on their "Foster Wall of Fame."
Then there are the dogs that are there for good. Old and forgotten, sick and nearing the end, the Favreaus bring them in to live out their twilight years surrounded by love and happiness.
"We have to look at it like, 'Well they're coming here and they're going to enjoy themselves for the short time they might have left, and when they go, it's going to be sad, but at the same time we've given them extra time, and an enjoyable end to their lives,'" Kevin Favreau said.
Violet is a shy and sweet pit-bull mix, her heart is failing, she's been here the longest. She's the motoer figure of the pack.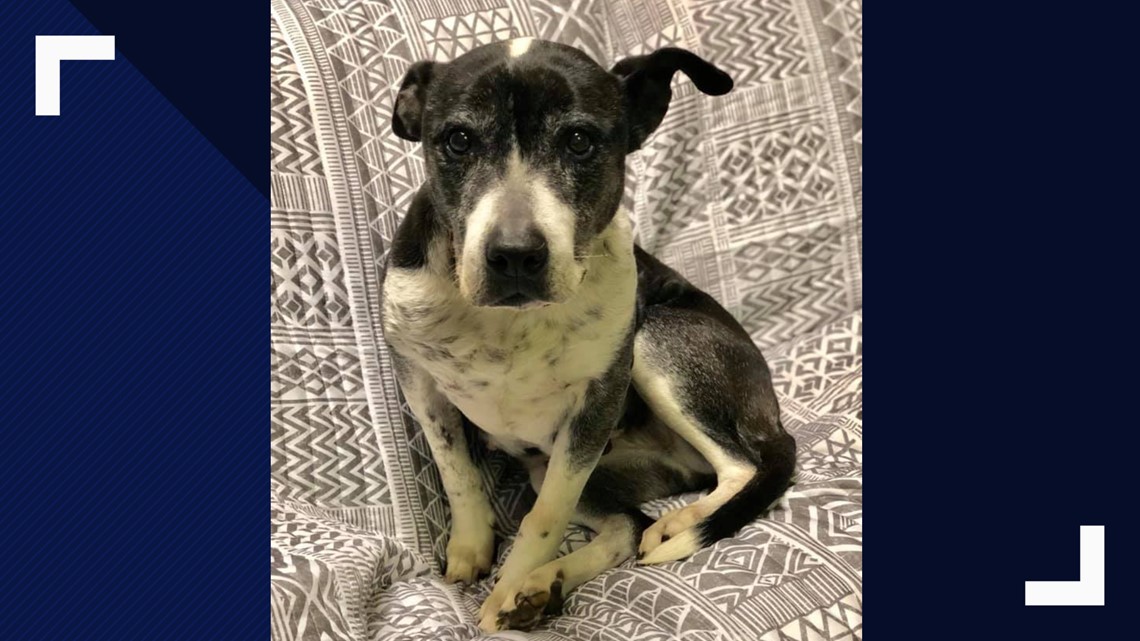 Cici loves to be loved, she's the star of the show. It's hard to believe she came from hospice care two years ago. She has one eye, loves to be the center of attention, and is very loving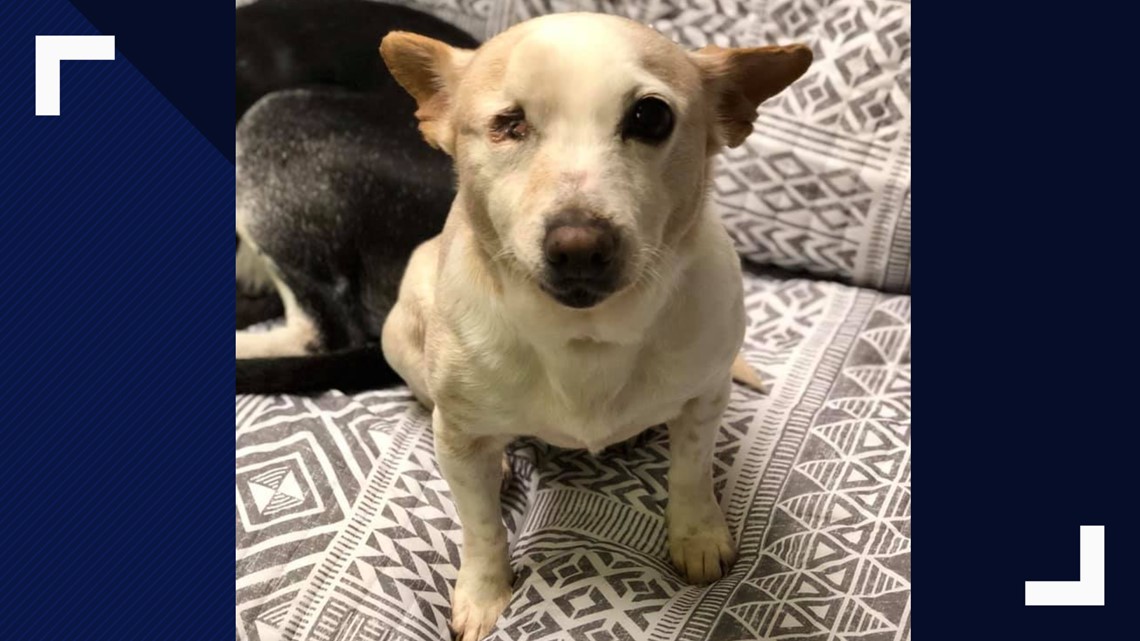 They all have a story, a journey that led to a home.
Bandit was owner-surrendered after 12 years when he reached old age. He's a little nervous, but so sweet and kind.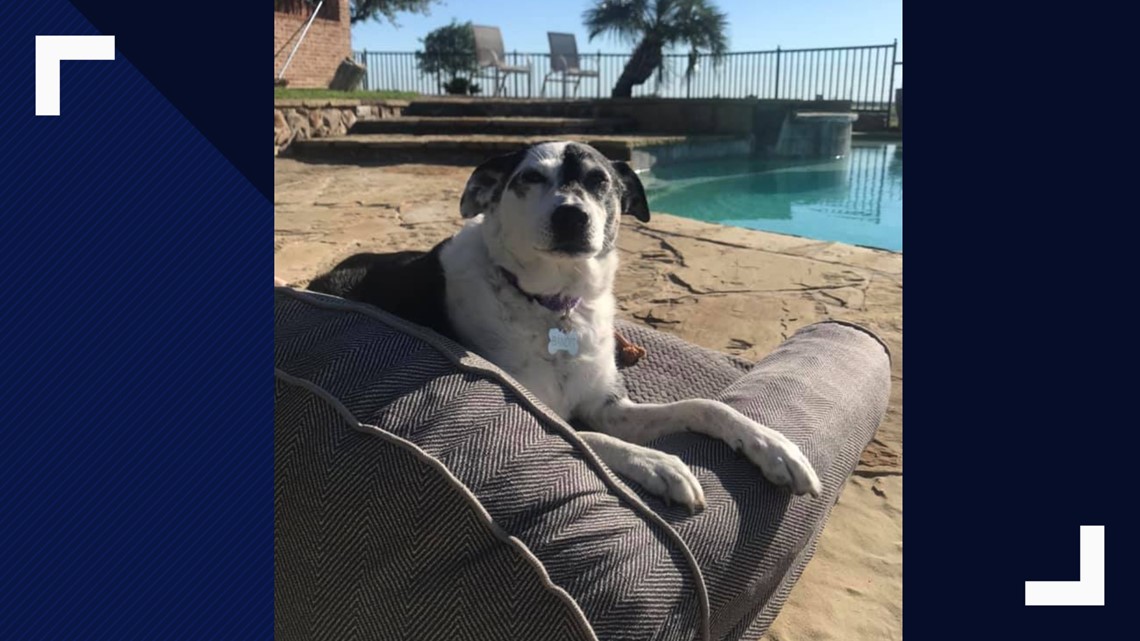 "And that's why we always ask ourselves, 'How do these dogs end up at the shelter at 13,14 years old?' But, they do," Kevin Favreau said.
Maybel loves to sniff and graze with the best of them. When she arrived, she could barely walk.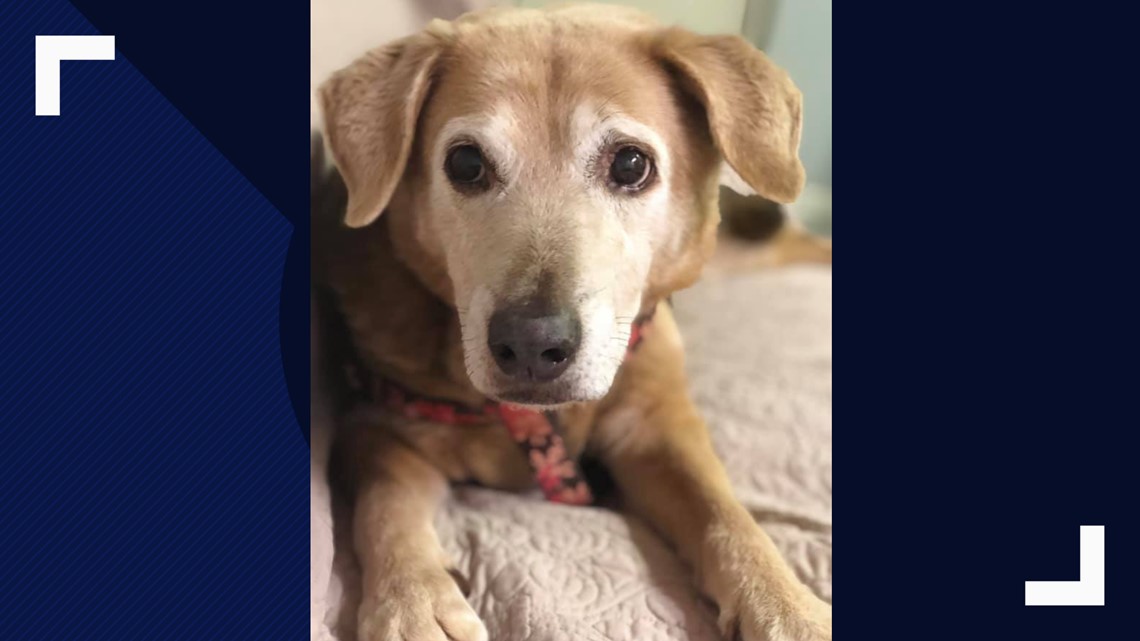 "She still has a tough time on the tile, but she was falling 10-20 times every hour," Cyndi Favreau said.
It's a calling that by its very nature has heartbreak built in.
"You feel sorry for yourself sometimes. You say, 'Oh, I wish I had more time with them,'" Cyndi Favreau said with a laugh.
Soon enough, these dogs' time will come. For some, it already has.
"That's Perry, we lost him on Christmas Eve." Cyndi Favreau said, pointing to a hung canvas memorializing a furry friend that has crossed the rainbow bridge.
Heartbreak is not nearly enough to slow the Favreaus down.
"We're not getting any younger and you get to a point where you say, 'I need to do something that makes a difference to somebody, I need to start giving back to this world,'" Cyndi Favreau said. "And I knew with animals was where I wanted to take that thought."
They say you can't teach an old dog new tricks, and it turns out that's not so true. Out on Woofhaven Farm, everyone can learn a little something about love and compassion, about the ups and downs, about what it means to love and be loved back. If only for a fleeting moment, because sometimes that's all it takes to learn a new trick.