AUSTIN, Texas — Every month, KVUE'S Hannah Rucker will be mixing up a new delicious cocktail at home as part of KVUE's new at-home YouTube series.
It only makes sense to kick off the month of October with a pumpkin spice espresso martini.
1 tbsp brown sugar
1 tsp ground cinnamon
Honey to help the sugar stick and add flavor
Cinnamon sticks, if you're feeling fancy
9 oz of Merry's or Bailey's Pumpkin Spice Irish Liqueur
3 oz of Kahlua
4 oz espresso, chilled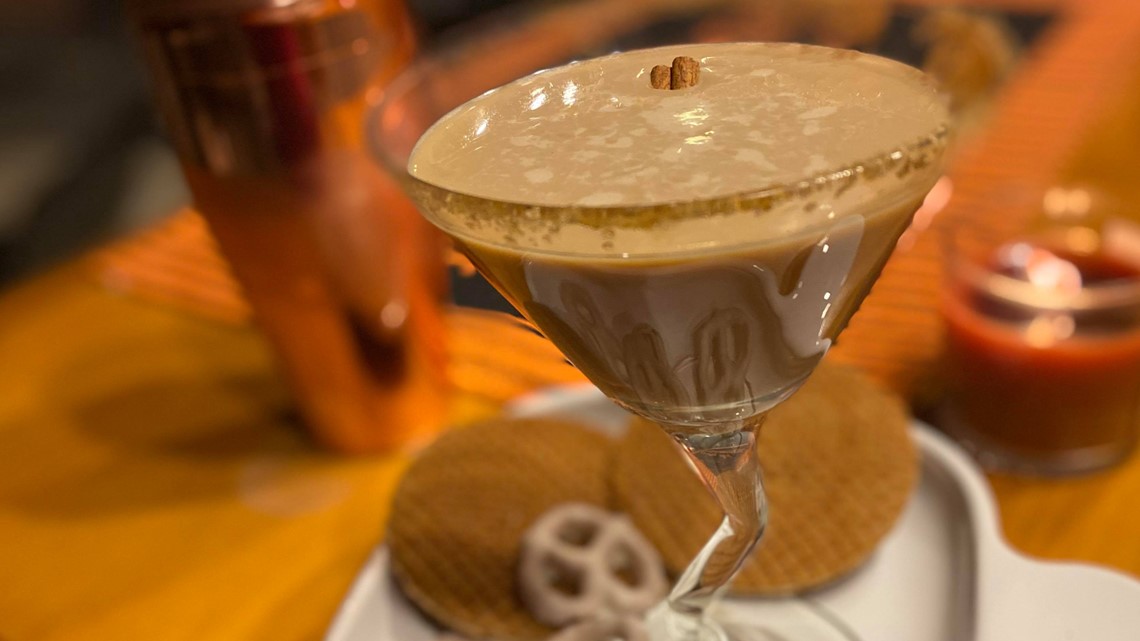 Put about 6-8 ice cubes inside your martini shaker, measure out the proper amount of your Bailey's, Kahlua and espresso into separate glasses.
Pour each liquid into the martini shaker.
Shake the martini shaker for a few minutes, make sure to secure the top to avoid a mess.
Slowly pour your beverage into the martini glass.
Add your sugar to the rim and a cinnamon stick to the top.
Voila! Enjoy a delicious Fall beverage with your friends.