ROUND ROCK, Texas — From Mexican to Bolivian and European, this quaint cottage is cooking up some of the best treats in Round Rock.
Papi's Pies serves some of the best pies around. Their strawberry-rhubarb and cherry pies are two fan favorites along with their pecan pie.
Papi's Pies is also known for their wonderful breakfast dishes like made-from-scratch quiches and frittatas.
Perhaps the most unique and delicious item on the menu at Papi's Pies is the saltena. It's a Bolivian breakfast food full of either pork, beef or chicken. There is also a vegan option. The saltenas are different than other stuffed pastries in that they contain broth, which makes each bite full of flavor.
RAW: How to make Saltenas at Papi's Pies in Round Rock
RELATED:
Alcohol and ice cream? This Austin shop is serving up the perfect pair
Smash it, roll it, eat it: Rolled ice cream is the trendy new treat in Austin
One thing that sets this restaurant apart is that the chef isn't afraid to try your favorite recipe. They've actually received a customer's favorite family recipe and prepared the dish just like the customer remembered their relative making it.
Papi's Pies is located on Chisholm Trail in Round Rock and is open for breakfast and lunch.
For more information about this tasty place, click here.
PHOTOS: Papi's Pies in Round Rock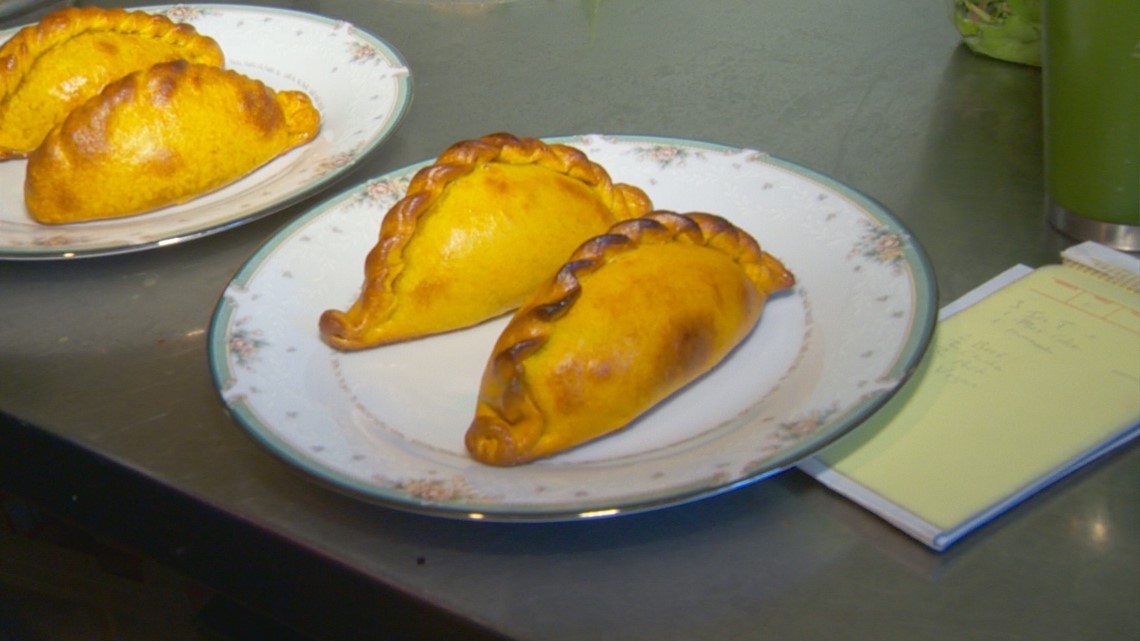 PEOPLE ARE ALSO READING: