PFLUGERVILLE, Texas — You can find wings in a lot of restaurants around Central Texas, but you'd be hard-pressed to find a better variety of wing flavors than they serve at Gossip Shack 2 in Pflugerville.
"I didn't know how to cook chicken," Blaylark said. "My mama taught me on July 1."
Three days later, Blaylark was not only cooking great chicken wings but he was also selling them too.
Located at 1615 Grand Ave. Parkway, Gossip Shack 2 came along in 2019 and they've been growing the number of loyal customers and the number of flavors ever since. There's no scientific process of how they come up with the flavor combinations.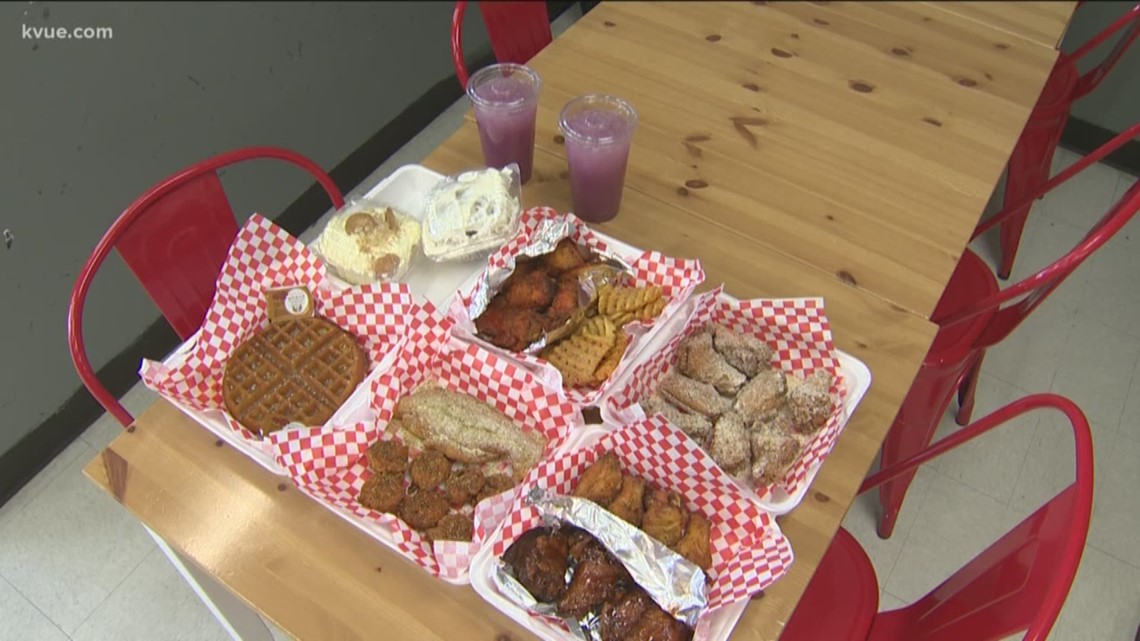 "I had a season tray," Blaylark said. "What was left on there I kind of rolled the chicken on there and came up with CPR."
CPR is their top-selling flavor, that's cajun parmesan ranch.
Blaylark and his crew also sell other items such as fish, shrimp and french fries which you can also toss in their great spices. You can also get a great deep friend waffle.
Gossip Shack currently has three locations, but Blaylark is hoping to add more in the future.