AUSTIN, Texas — "One of the biggest passions in my life is burning wood. It's the most natural way to cook food," said celebrity chef and James Beard Award nominee Rick Moonen.
"We're just getting great ingredients, respecting it, cooking it properly," added Moonen.
Fan of wagyu beef? They make a cupcake out of it.
"It's coated in a glaze with sriracha and ketchup so it's got all that sweet, spicy exterior to it," said Moonen.
They top the cupcakes with whipped potatoes and add in a few sprinkles – peas and carrots.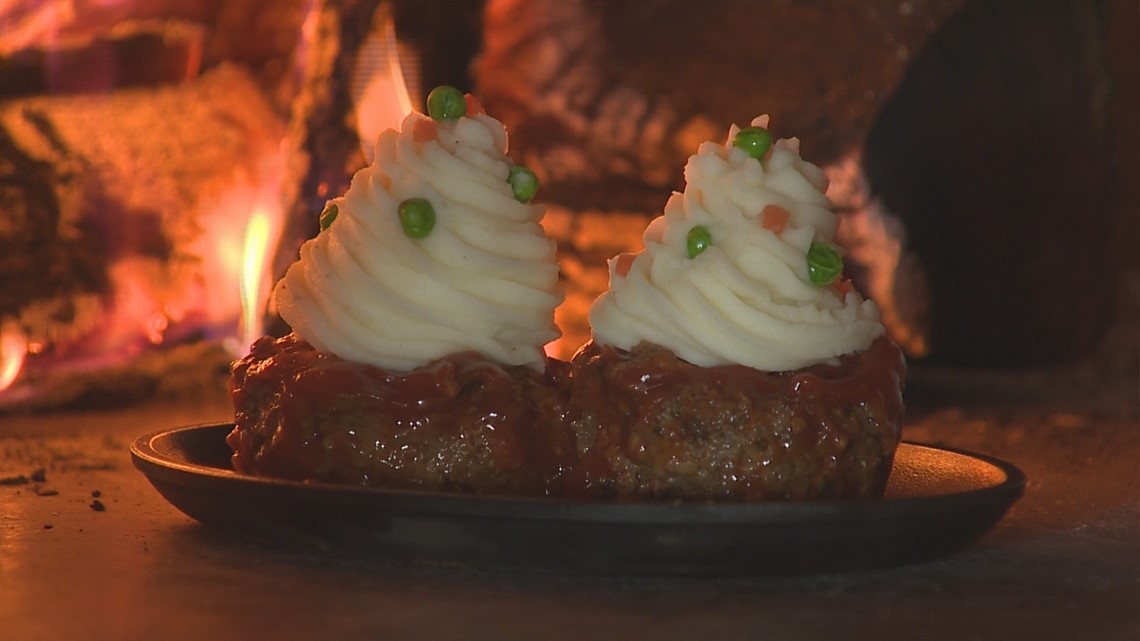 Carve is true to its name. This butcher shop isn't just for show – you can eat your seasoned slab of meat in the house or take it home and cook it yourself.
"Any size, you just name an ounce and we cut it for you," added Moonen.
Feast your eyes on their chile relleno. It's a poblano pepper that's grilled and stuffed with pepper jack cheese, queso fresco and Mexican oregano. It's also coated in corn chips.
"It is crispy on the outside, gooey on the inside, the pepper itself is flavored," said Moonen.
Flavor and freshness are key. In fact, all the herbs Moonen cooks with are grown in-house in their farm shelf.
PHOTOS: CARVE American Grille Austin
"You see the little signs next to the dishes on the menu? It says vegan, vegetarian, gluten-free," said Moonen.
Try their vegan salisbury steak, spaghetti squash or cedar plank fired redfish, just to name a few. And for dessert? Taste a smoky s'more.
"Everybody loves a s'more. But we put a little dome on it. Of course, we infuse some smoke into it so there's some drama at the table," added Moonen.
You can enjoy the Hill Country views as you dine fireside in the patio. Carve has a full bar with amazing cocktails and 25 wines on tap. Moonen said there is a lot to smile about when you go to Carve.
"At the end of the day, we're making fans. We want people to come back and just enjoy, enjoy, enjoy. Keep it simple, but do it right. And that's exactly what we do it at Carve."
Carve is open for lunch and dinner Monday through Friday starting at 11 a.m. They've got specials Thursday and Friday and weekend brunches too. It's located at 7415 Southwest Parkway.
MORE KVUE FOODIE FRIDAY STORIES: