AUSTIN, Texas — If someone you love goes missing, you can call the police for help. Now, if your pet goes missing in Austin, you can call a new nonprofit to help bring them home.
TRAPRS (Trapping, Rescue and Pet Recovery Service) is a team of volunteers dedicated to trapping, rescuing and consulting pet owners when their animal goes missing.
"We'll get calls that are someone that is missing a pet, and we'll help them step by step with what to do in finding the pet or starting to get sightings," said Caitlin Chapman, secretary for TRAPRS.
The group also helps with:
Trapping stray or feral dogs and connecting them with a new owner
Coaching people on putting lost pet signs up and getting the word out on social media
Creating a map of the places a missing pet has reported sightings
Using live cameras in areas where pets have been spotted
"A large dog population requires a lot of help," Chapman said.
Another member of the TRAPRS team is Lucy the dog.
"Lucy has been trained for tracking and trailing for more than two years," said Amber Orr, board member for TRAPRS.
Lucy helps the TRAPRS team find a direction for where a lost animal might be by sniffing the air and ground. Lucy has led the volunteers through creeks or along railroad tracks following animal scents.
"It's so important because sometimes we don't have any sightings or any idea where to start. We can't capture a dog if we don't have any sightings or any idea where their location is, so what's helpful about Lucy is we can have her come out, get a scent item and really give us a sense of whether maybe the dog is still in the area," said Orr.
The team also uses humane traps to capture stray dogs, using things like Vienna sausages to lure the dogs into the trap.
Nobody in the group takes a salary. They rely on donations and online wish lists to run the operation. In December, the Internal Revenue Service authorized TRAPRS as a 501(c)(3) nonprofit.
A GoFundMe is how they raise money to use throughout the year.
PHOTOS: Austin nonprofit helps owners locate lost pets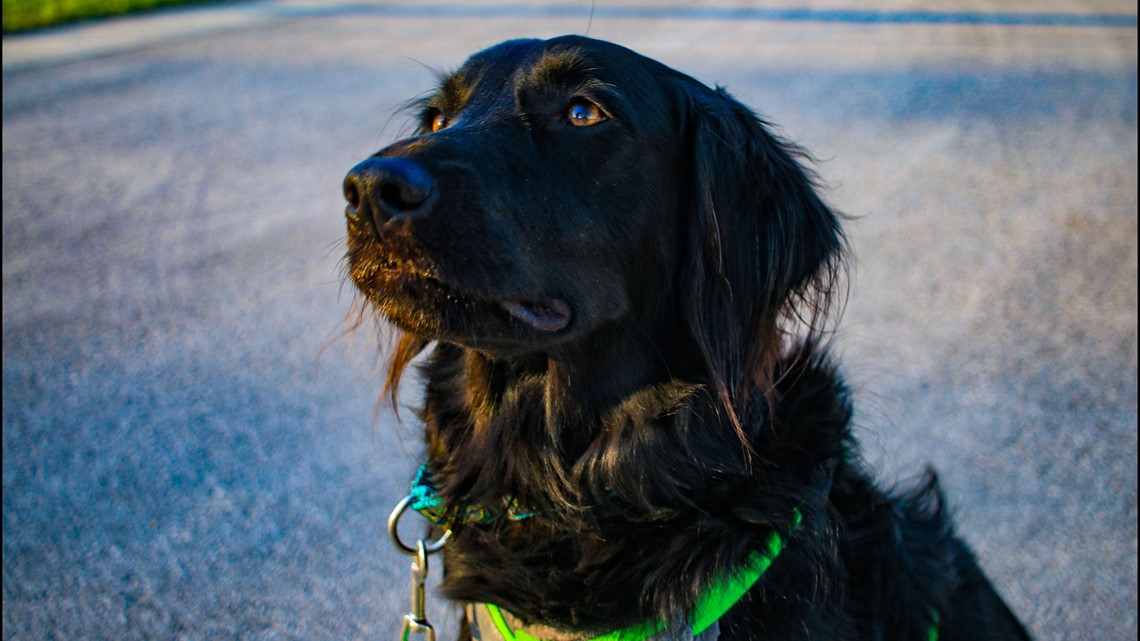 RELATED:
Austin woman who lost dog on popular trail says it died on New Year's Eve
Man finds note saying his missing dog was killed
Lost dog to be reunited with owner after going missing a year-and-a-half ago
Earlier in the year, Karisse Green's dog, Wiley, went missing after being hit by a bicycle on the Butler Trail near downtown.
She posted all over social media to find the dog, before a TRAPRS volunteer reached out to help.
"They kept track of what was going on with Wiley's story and stayed in touch with me throughout it," Green said. "It was amazing because there wasn't really any place I could look to that said, 'These are steps one, two and three of what you need to do right now.'"
Green also used the TRAPRS advice for how to design her lost dog flyers.
"The only time I've ever heard of people finding missing dogs is Ace Ventura: Pet Detective, so I didn't even know it was a real thing," Green said. "It definitely seems like there's a big need that they're filling, so I think that we are uniquely special in Austin to have people out there like this doing what they do."
Green's dog was seen being hit by a car by a homeless man, who saw her story on KVUE and reached out to her. The two have since met in person and Green raised funds to help him.
WATCH: Texas family reunites with dog after 9 years
PEOPLE ARE ALSO READING:
Trudy's Tex-Mex restaurant files for bankruptcy
Washington DOT tweets photos of possible Sasquatch sighting at Sherman Pass
Lawsuit dismissed over playscape for terminally-ill Georgetown boy