AUSTIN, Texas — Whether you have kids or are a kid trapped in an adult's body, you need to drop by a light and sound exhibit that has opened for a limited time in Austin.
"Hopscotch: Light and Sound" is a 10,000 square foot space in Austin with 13 different installations from a variety of mostly-Austin-based artists. As visitors make their way through the maze of rooms, they are invited to play with lights and sound.
Using a "paintbrush," you can paint with light on a bright canvas that spans the length of an entire wall.
In another room, you can pull down on a rope to activate "thunder" while a "sky" full of balloon-like lights flicker to imitate lightning.
PHOTOS: Inside Austin art exhibit, 'Hopscotch: Light and Sound'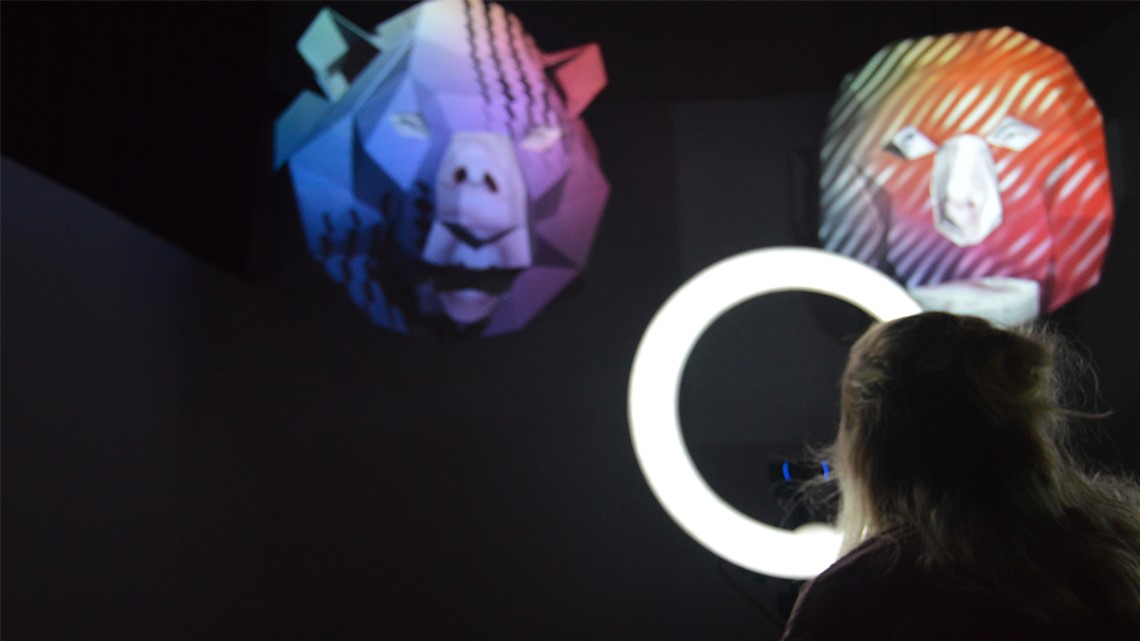 One installation called "Neon Scream' invites you to channel your rage into a microphone. As you scream, a larger-than-life face reacts by lighting up.
At "Matrix," you can walk through 3,000 pixels of suspended light bulbs that create waves of light, moving in sync with sound that echoes through the room.
You can jump and swim around in a massive ball pit "powered by a light up LED floor" and more than 300,000 balls.
WATCH: At this art exhibit in Austin, you can play with light and sound
If you need a break from all the excitement, adults can visit the bar on site.
Hopscotch, in partnership with HOPE Campaign, opened on Feb. 14 and ends March 31. Click here for ticket information. Sales help support the new HOPE Outdoor Gallery, according to the exhibit.
PEOPLE ARE ALSO READING:
Stars of Netflix's 'The Highwaymen' talk Texas at SXSW 2019
Ayyyyyyyy! Henry Winkler gives acting lessons at SXSW
'A special moment for us.' Final episodes of 'Broad City' premiere at SXSW 2019
'Season one of Good Omens is Good Omens' | Neil Gaiman says show won't have more than 6 episodes
Actor Shia LaBeouf shows up at SXSW panel about virtual reality
Bill Nye makes surprise appearance at Alexandria Ocasio-Cortez SXSW talk