AUSTIN, Texas — Shreev Goyal has been a Boy Scout for as long as he can remember – from Cub Scout all the way up to Eagle Scout.
It's where he first got his exposure to merit badges.
"You know, getting recognized for all the work you're doing, you're getting cool badges, right? This seems interesting," Goyal said.
To reach the rank of an Eagle Scout, one needs 21 merit badges, which Goyal was able to rack up with no problem. He and his mother, who encouraged him to get into the Scout program in the first place, soon got the idea that Goyal could possibly earn all of the badges the program had to offer.
On July 31, he reached his goal and earned all 139 merit badges.
"I could not have done any of this without them," Goyal said.
However, getting to that point didn't come without a challenge.
"Doing the math, that's about three merit badges per month I had to earn. And that seemed like a monolithic task, which I may not be able to accomplish," Goyal said.
The cut-off age to earn merit badges is 18. At the time he got started, now-17-year-old Goyal said he was less than two years from achieving the feat. But with the help of his mother and team leaders, he was able to do so.
Looking back, the Austin teenager does not take for granted all the work he had to do to get where he is and is grateful for the knowledge and life skills he has gained in the process.
"One, it's an amazing feeling, but two, it's also like a huge weight off my chest. I'm like, 'I did it,' you know?," Goyal said.
He said his favorite merit badge earned is scuba diving, revealing he is a certified scuba diver.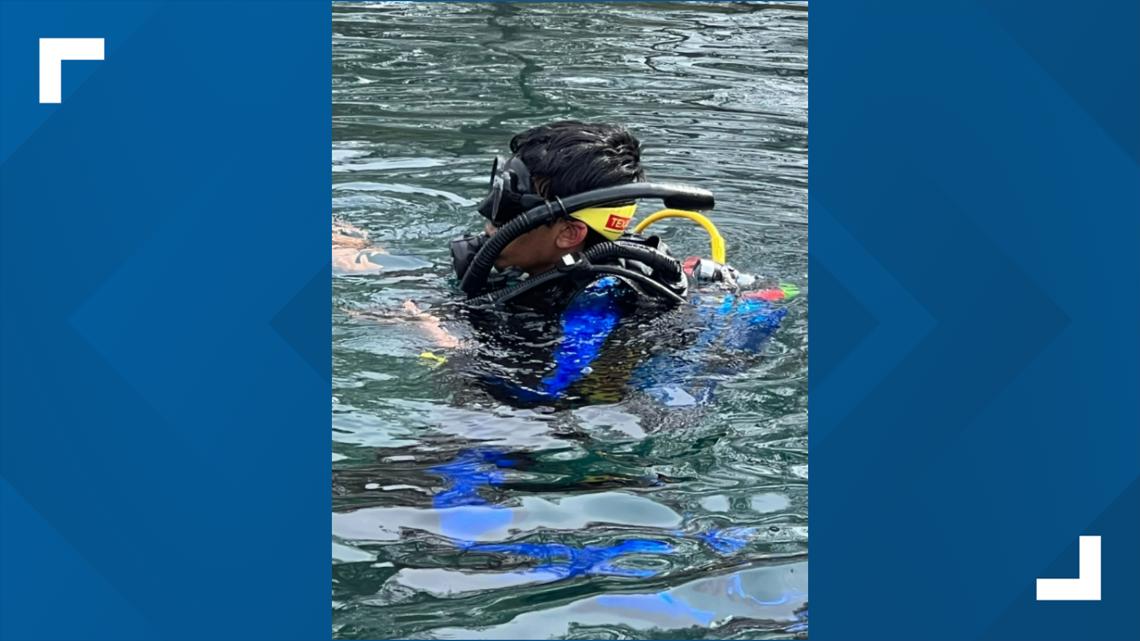 Earning merit badges was only part of the goal.
Goyal said as an Eagle Scout, a project must be completed, which is an effort he is most proud of.
In November 2020, he decided to create a flag retirement pit. He enlisted the help of the VFW Georgetown, where, over a span of six months, he, members of the veterans organization and team leaders did just that.
"The VFW members will come retire flags here, and they said they get about 1,000 to 2,000 flags per month, which they can burn [at the pit]," Goyal said.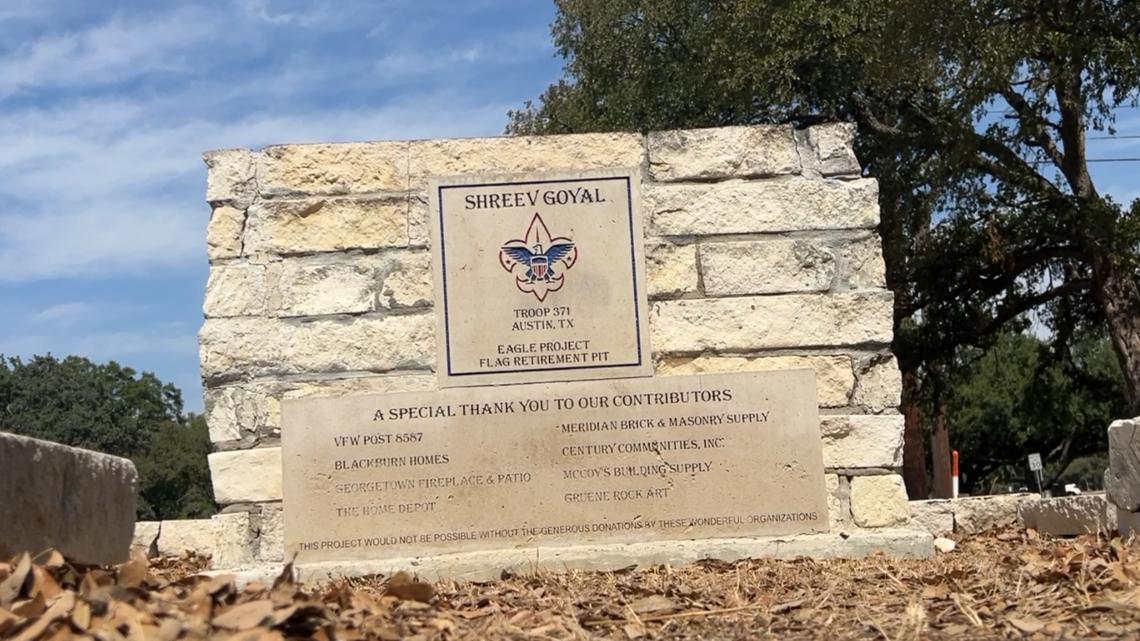 It's not the end of the road for Goyal.
He is set to graduate from McNeil High School in 2024 and still plans to volunteer alongside his troops.
Most importantly, the Austin teen said he plans to take his tools and expand it to the next Scouts who join.
"I really hope this inspires people in my – not just in my troop – but also in other troops to achieve your dreams and try to earn as many merit badges as possible," Goyal said.