AUSTIN — KVUE is proud to announce well-known Austinite street art evangelist, Mike Johnston, has unveiled a mural at our studios.
HERE IS A VIEW OF THE KVUE MURAL:
PHOTOS: Artist Mike Johnston unveils new Austin-inspired mural in KVUE offices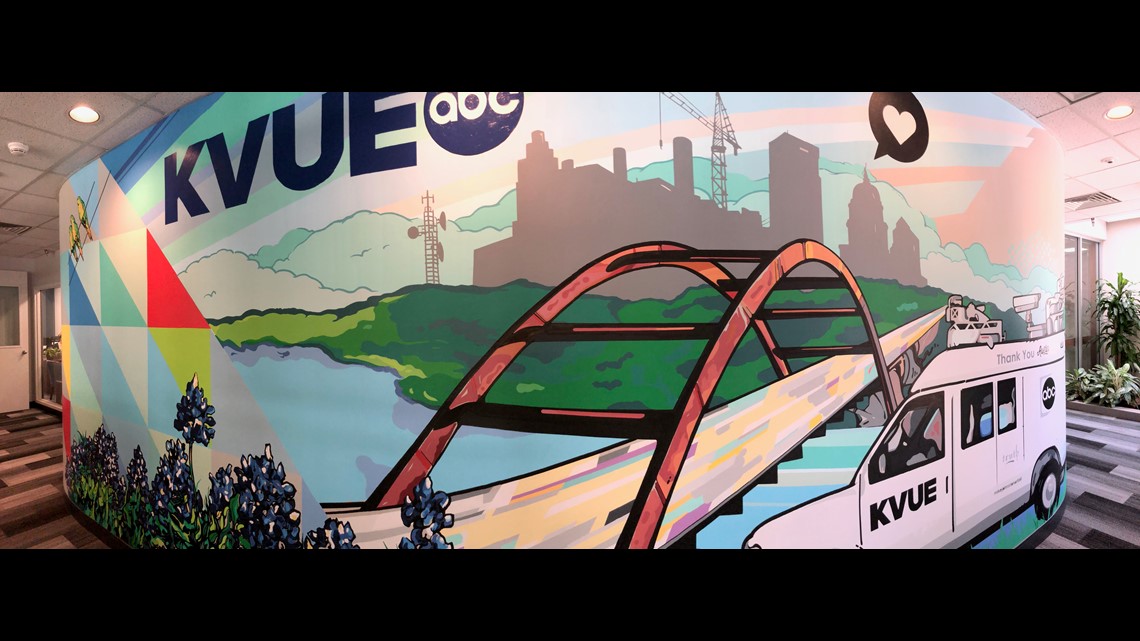 Johnston's has globe-trotted between Europe, Asia, and the Middle East - before making Austin his home base, according to the artist's website. His portraits of pop culture icons are on display throughout the city of Austin, with his bright, graphic and illustrative style catching the attention of tourists and local Austinites alike.
According to his website, Johnston's major influences have been travel, comic books, Jesus Cristo, and street art. He was named Best Muralist of 2017 and Best Street Artist of 2015 by the Austin Chronicle, one of the "People to Watch in 2015" by Austin360, and one of the "Best Young Arists in Austin" by Complex Magazine.
Among the clients Johnston has worked with include, but are not limited to: Nike, Google, Spotify, AT&T, Alamo Drafthouse, Paramount Studios, Home Away, Toyota, The X Games, SXSW, Austin City Limits, and Rackspace.
Johnston provides his signature "TRUTH" in every piece he creates.
VIEW SOME OF JOHNSTON'S WORK HERE:
PHOTOS: Mike Johnston "TRUTH" art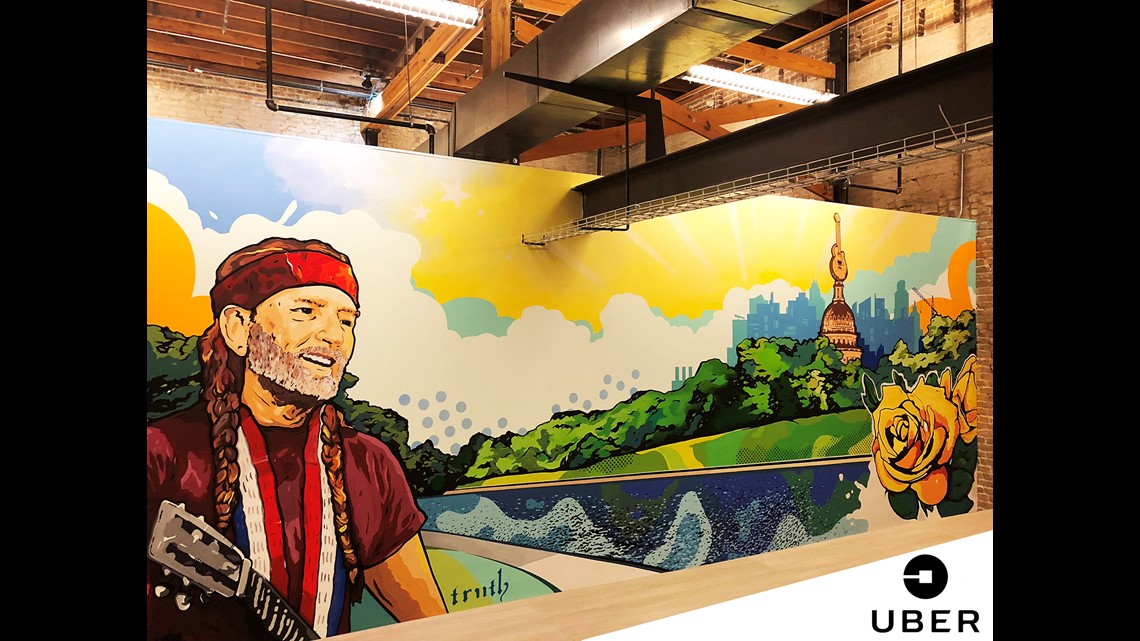 Johnston has also created studio art of numerous pop culture icons, including UT-alumnus Kevin Durant, Andre 3000, Bob Marley, Muhammad Ali, Prince, Mr. T, Notorious B.I.G., and much more. His street art portfolio features pieces depicting Daniel and Mr Miyagi from "The Karate Kid," R2D2 from "Star Wars," Marty McFly from Back To The Future, etc.
Johnston has 8,400 followers on his Instagram page, where he has posted much of his work. He shared his work from our studios to his Instagram page, as well.
Thank you @kvuenews for being our home away from home. We are grateful for your trust in this project and the encouraging words that you shared. Continue to light the way. #streetart #texaslandscapes #360bridge #360 #startedfromthebottom #streetartlife #graffiti #spraycans #montanaspraypaint #bluebonnets #push #artlife #livingthedream #loyalty #humble #thankgod #mikejohnstonartist #gold #typography #freedom
A post shared by Mike Johnston Artist (@mikejohnstonartist) on
Thank you Mike for your beautiful work!
KVUE was delighted and honored to have you create such a beautiful piece of art for us!