AUSTIN, Texas — Austin Habitat for Humanity has wrapped up another round of affordable homes for deserving families in Central Texas. KVUE met the newest homeowner and those who made it possible.
On this day, more than a dozen 3M workers strapped on their hard hats to give back. Boon is an engineer at 3M. He and KVUE's Rob Evans spent the day nailing in siding made of concrete.
It's not easy work, but Boon is back for his second build.
"What's been your favorite part?" Evans asked Boon.
"Well, I think this, doing siding, is fun. Fun with all the tools I learned how to use, the nail guns," Boon said.
"Fun?" Evans joked, referencing the fact that the two spent most of the morning trying to figure out how to squeeze a nail gun in a spot that just wouldn't fit.
Every volunteer put in sweat on this hot June-in-Texas day. But there was one woman in particular who was putting in sweat equity.

Ale, short for Alejandra, was finishing up the work hours she needed to become a Habitat homeowner, as Habitat volunteers worked on finishing up her house just a few feet away.
This house that will change everything for Ale; her 8-year-old son, Jeremiah; and their dog, Prince.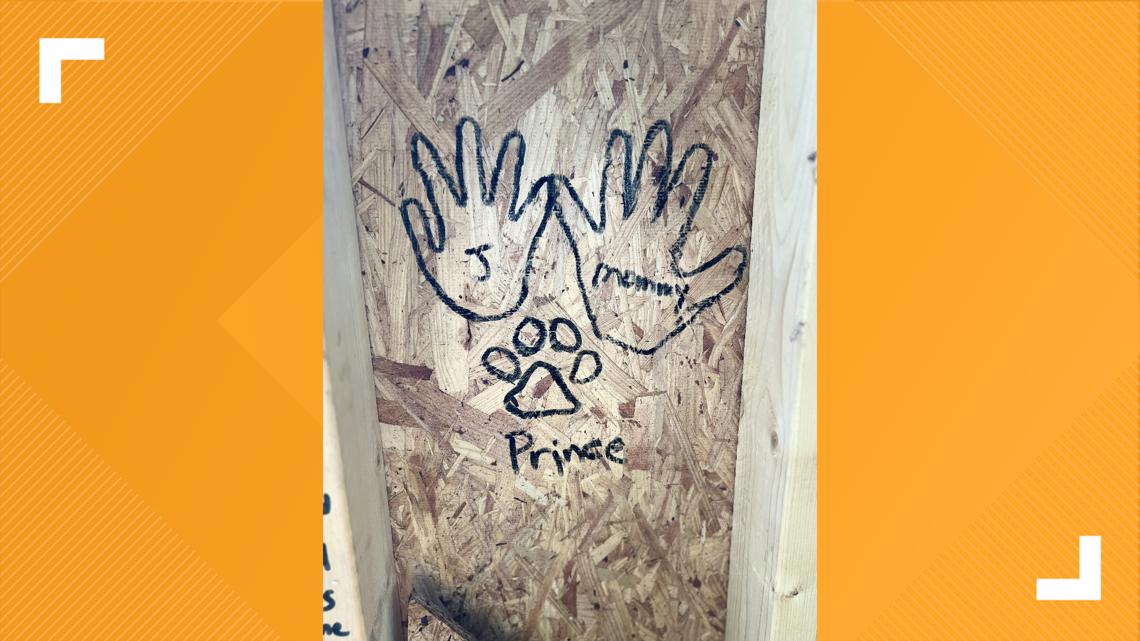 "That's a big house for two people," Evans said.
"Yeah!" Ale exclaimed with a smile.
The family will be moving in in just a few months.
But they couldn't do it without help – help from people like Boon, companies like 3M and Central Texans like you.

We can't build dreams without builders. So if you'd like, come on out and volunteer! Let's change lives together.