ATLANTA — During the 92nd Academy Awards, viewers got a the first look at an upcoming limited series on soul singer Aretha Franklin.
National Geographic's "Genius: Aretha" stars "Harriet" lead actress Cynthia Erivo, who will appear as the iconic soul singer.
The 30-second teaser shows Erivo appearing in several scenes as the singer who is most known for his like "Respect," "Think," and "Natural Woman."
"Genius: Aretha" will shed light on the singer's personal and professional life through eight episodes. Last season, the show explored the life of famed painter Picasso.
Other actors set to appear in "Genius: Aretha" are "Queen Sugar" actor Omar J. Dorsey, Steven Norfleet, whose recent credits include HBO's "Watchmen," and Pauletta Washington from "She's Gotta Have It".
The series is expected to premiere in the spring on the National Geographic channel.
Residents in the Georgia have spotted production in action with the basecamp sign "AF," which is abbreviated for Aretha Franklin.
Gallery | National Geographic's upcoming 'Genius: Aretha' in Georgia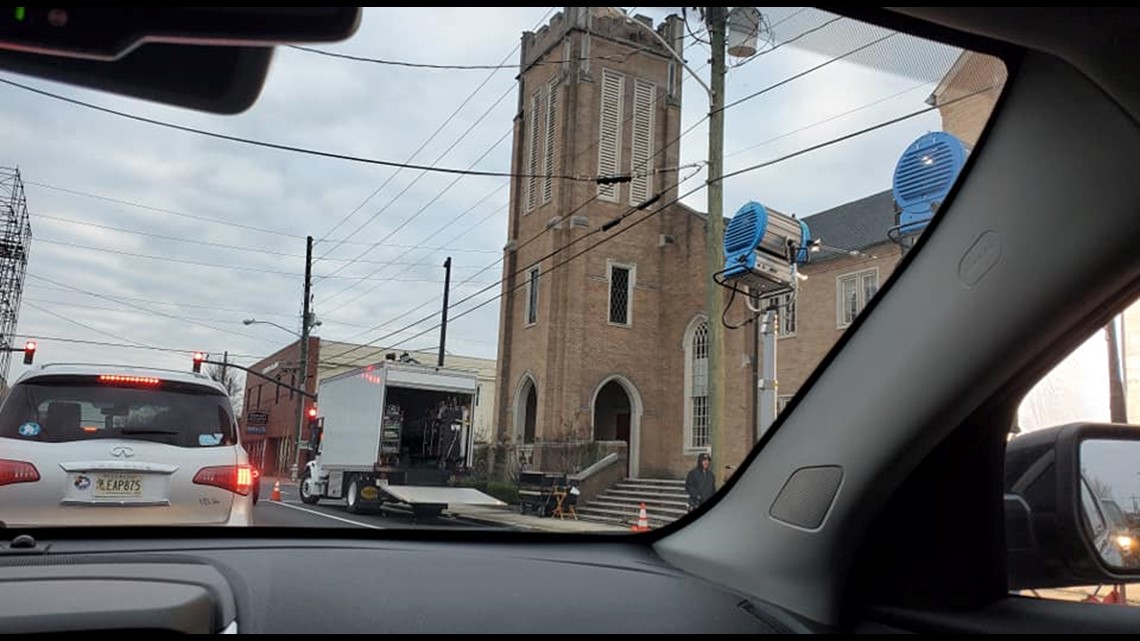 Shawn Smith Awad shared pictures of crews setting up in Marietta Square on Tuesday in the A-Scene Facebook group.
Central Casting also put out a casting call for actors to play bar maids for a cocktail hour scene.
If you see a production in your area, let 11Alive's The A-Scene know.
"Genius: Aretha" premieres Memorial Day, Monday, May 25, 2020 at 9/8c on National Geographic.
MORE FROM THE A-SCENE!
Justin Bieber bringing tour to Atlanta in 2020
Jennifer Hudson films scenes for Aretha biopic at downtown Atlanta church
National Geographic films upcoming Aretha Franklin docuseries in Marietta Square
Janet Jackson will bring world tour to Atlanta this summer