GEORGETOWN, Texas — A Georgetown boy is marking a big moment for the deaf community.
"There are so many misconceptions about the deaf community, and so I feel like it's important that people like Zade and other actors are out there in the public showing people that deaf people can do anything," said Zade's mom, April Garcia. "There are no limits."
Zade Garcia knows he can do anything he wants regardless of being deaf, but he didn't know he would land a gig for such a huge show.
"They asked me to try out and it worked out," said Zade Garcia.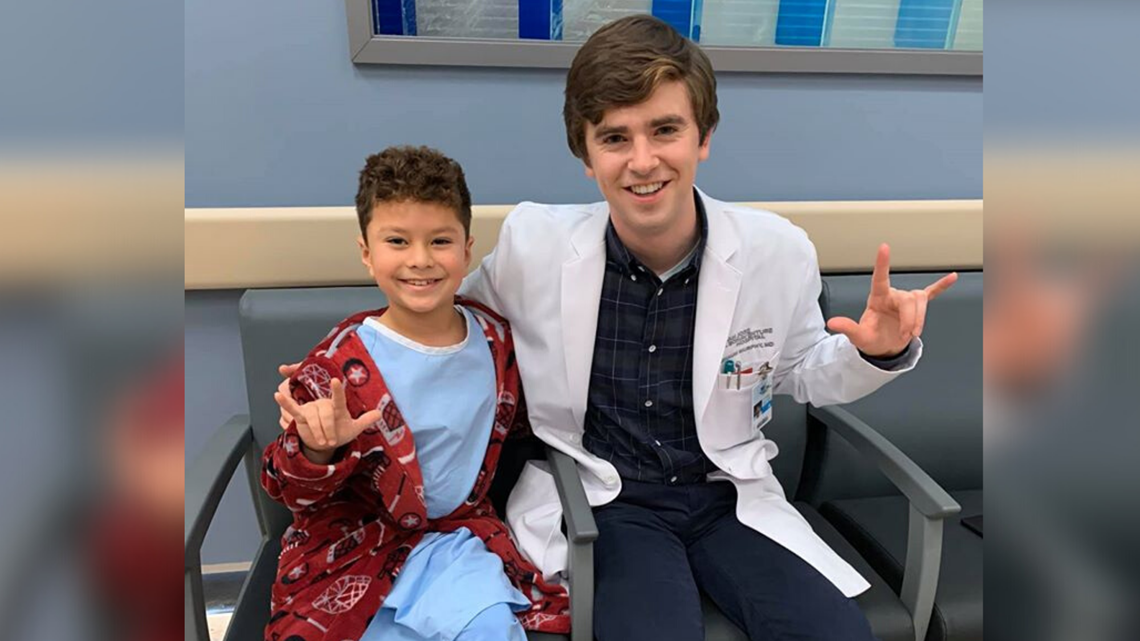 Zade Garcia plays a character in "The Good Doctor" who can hear, but that character can only communicate with American Sign Language (ASL).
"That was just a rare opportunity that they gave a deaf actor a chance to play a hearing role," said April Garcia. "They could've easily chosen a deaf child to play this role and taught them sign language, but they chose to work with him and accommodate him on the job and it was really awesome."
The Georgetown actor told KVUE he thinks everyone should try to learn ASL.
"Deaf and hearing people can work together to communicate," Zade Garcia explained.
Be sure to catch him in the newest episode on Monday, Feb. 17.