AUSTIN, Texas — It's a classic like you've never seen it before. For its 61st season, Zilker Theatre Productions is taking summer musical fans under the sea with Disney's The Little Mermaid.
You can see the production for free at the Beverly S. Sheffield Zilker Hillside Theatre every Thursday and Friday at 8:15 p.m. from now until August 17.
Disney's The Little Mermaid makes a splash at Zilker Hillside Theatre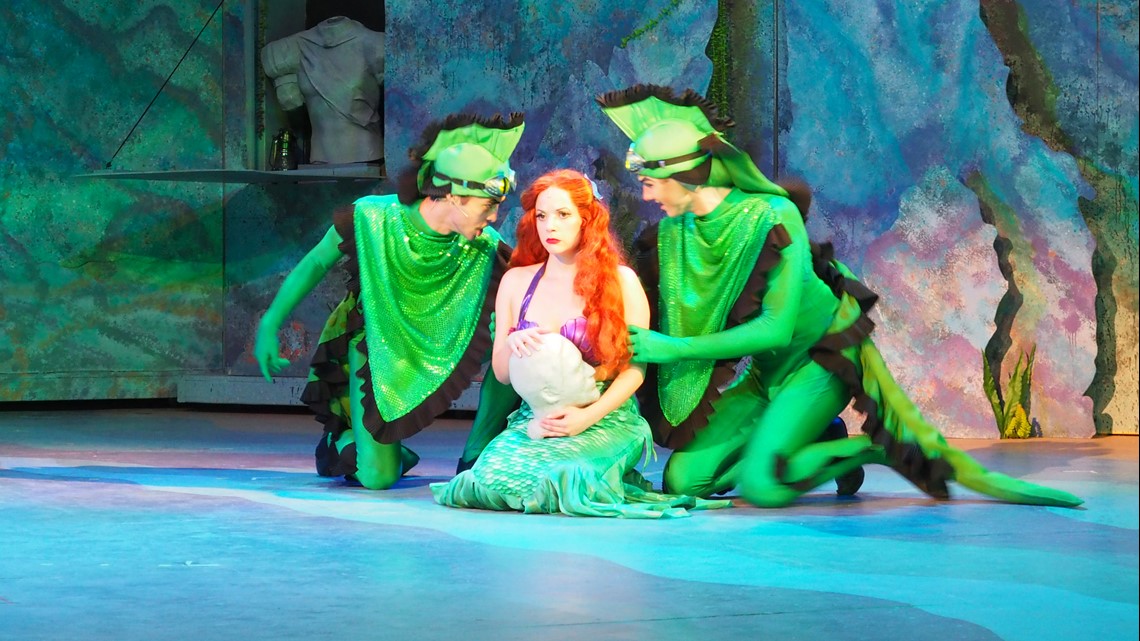 RELATED:
Try tasty sweets with a witty twist at Austin's HayleyCakes and Cookies
Check out Broad Studios, an all-female art collective in East Austin
Is Austin still strange? The history behind the phrase 'Keep Austin Weird'
Try award-winning chocolate at Delysia Chocolatier in North Austin
KVUE spoke to Bobby Tschoepe – who plays one of Ursula's eels, Jetsum – about why this production is so cool.
"Being able to come and do a show outside for people who maybe wouldn't get to see a show normally – they have this ability to come and enjoy Broadway-style, and Broadway-quality shows for free," Tschoepe said. "It's really cool to be able to look out into the audience and see kids and families just enjoying shows together."
Coty Ross, who plays Ursuala, agreed.
"Why I do this and why I keep coming back, sweating it out in the heat, is to do it for people who don't get an opportunity to see theater." Ross sadi. "Everyone has that same awe and excitement, and I'm very privileged to be a part of it."
The Zilker Hillside Theater is located at 2206 William Barton Drive in Austin.
WATCH: Meet Hayley, the woman behind HayleyCakes and Cookies
PEOPLE ARE ALSO READING:
Girl, 15, raped at Bull Creek, Austin police say
Missing East Texas veteran found dead in Beaumont
Police name man killed after crossing I-35 at Riverside Drive in Austin
Pharmacy error left golf ball-sized hole in Leander woman's arm