AUSTIN, Texas — Murals are a part of what makes Austin unique. And one mural that was created during South by Southwest Conference and Festivals will remain after the chaos of the festival leaves the city.
The mural, created by 15 HOPE Outdoor Gallery artists and three Facebook artists, is splashed across the exterior of Native Hostel, facing Interstate 35.
What makes the mural even more special is some of the visiting artists: Children from different youth groups helped create the 2,465 square foot mural.
Artists told KVUE the mural represents a theme: "art fosters empathy and compassion."
PHOTOS: New mural created in Austin during SXSW 2019 to remain after festival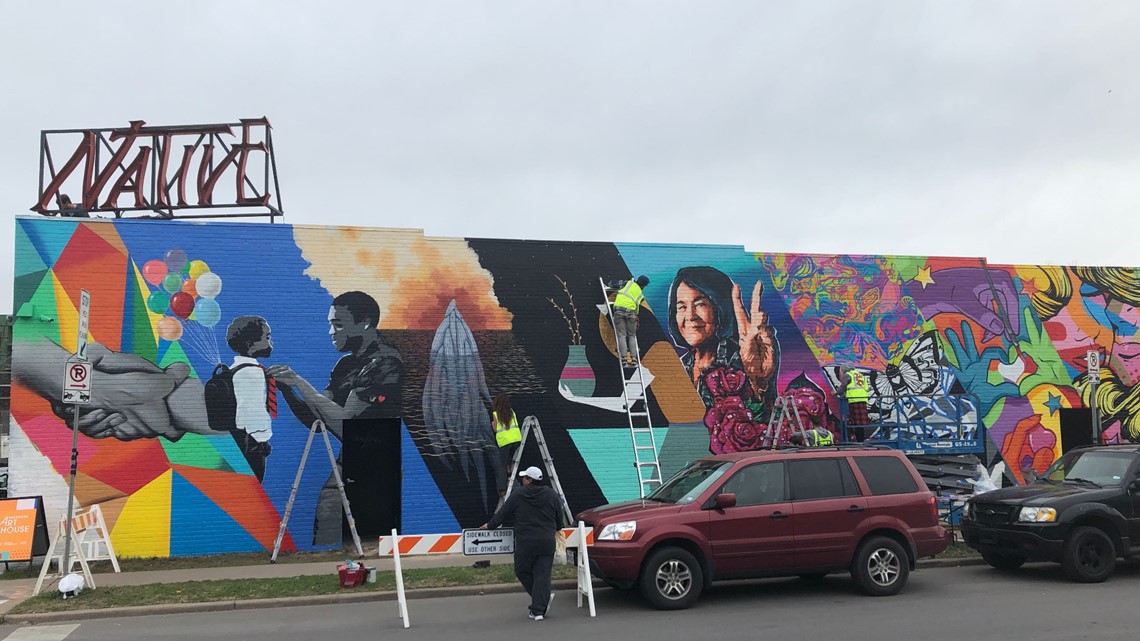 The mural, which started on March 9, is set to finish on March 11. Artists were seen putting the finishing touches on the mural the morning of March 11.
It's sure to be a mural Austinites flock to for pictures, in true Austin fashion.
RELATED:
'The Highwaymen' – A Texas-sized film on how two former Texas Rangers captured Bonnie and Clyde
Woody Harrelson takes a moment to snap a photo with Austin police at SXSW
Is SXSW becoming more political?
Stars of Netflix's 'The Highwaymen' talk Texas at SXSW 2019
Ayyyyyyyy! Henry Winkler gives acting lessons at SXSW
'A special moment for us.' Final episodes of 'Broad City' premiere at SXSW 2019