AUSTIN, Texas — Calling all music lovers!
The country's largest vinyl record sale will be happening again in Austin this May and there will be more than one million records, CDs, cassettes, posters and other collectible music memorabilia.
The Austin Record Convention, which is a three-day event, will take place at the Palmer Event Center. The event brings together dealers and collectors for a weekend full of music appreciation.
Attendees can browse the wide selection for that one-of-a-kind record.
RELATED:
Hundreds skip Black Friday shopping at malls for exclusive vinyl records at stores like Waterloo
Austin opens vinyl record manufacturing plant
Boomers, youngsters fuel surging vinyl record sales
Founded in 1981, this event takes place twice a year in the "Live Music Capital of the World."
The event will kick off Friday, May 17 for early shoppers at 11 a.m. Tickets for early shoppers are $40 each, which are good for three days. Tickets for general admission with be $5.
For more information about this event or to purchase tickets, click here.
PHOTOS: America's largest vinyl record sale held in Austin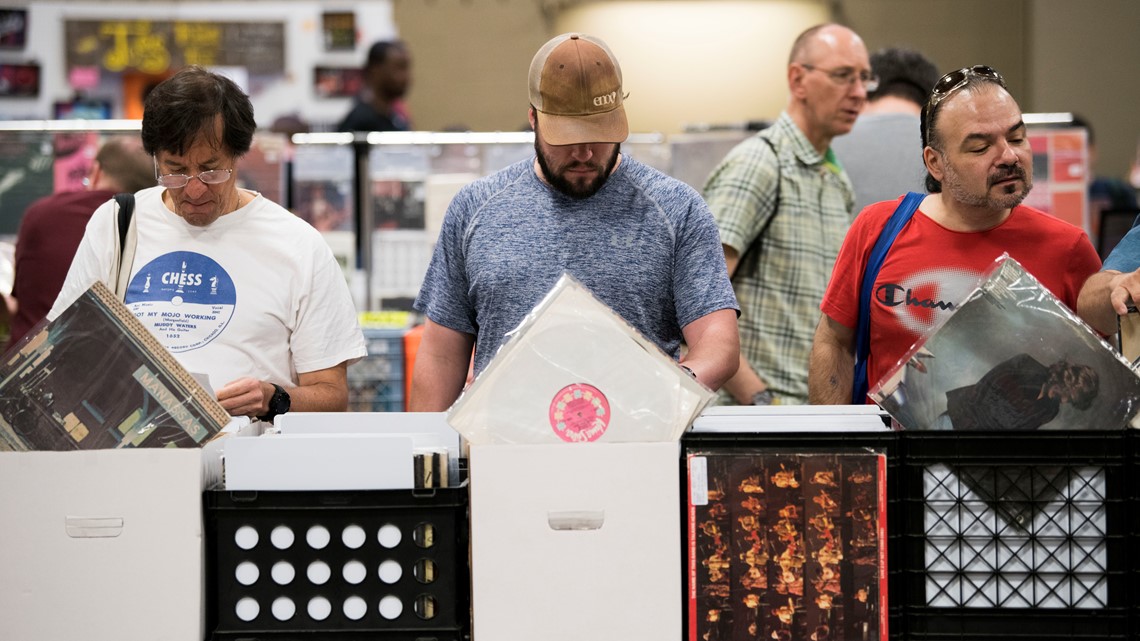 RELATED:
Austin Record Convention connects music lovers
An arts district was supposed to pop up in Austin at the beginning of 2019. Now, it's been delayed.
Pop-up art district coming to Austin, Live Music Capital of the World