The 20-year-old songstress, also known as Mikaela Straus, is relatively new to the scene but she's already making a name for herself in the pop-rock genres. You may have heard her song "1950" on the radio, but its a flurry of new releases that really have her fans pumped.
With an Oct. 25 release date for her first full-length album, KP has been releasing song after song in recent weeks, most recently on Thursday with "Hit the Back." That one got the crowd moving the most.
Yet, still, fans were surprised with even more new music with her set on Day 1 of Weekend 1, which she said kicked off her headling "Cheap Queen" tour.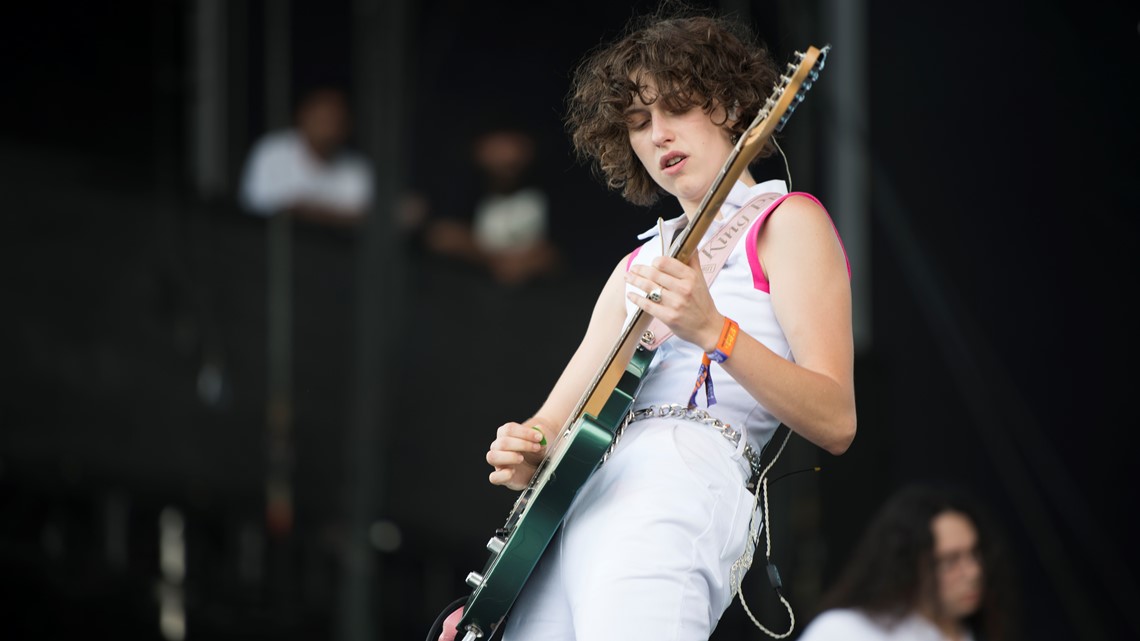 Previously unheard songs like "Trust Nobody" and "You Destroyed My Heart" made their debut on the ACL stage Monday. She told the crowd she really spilled the "T" with these.
Yet this wasn't her first time performing in Austin. KVUE caught her set at the SXSW festival earlier this year. There, she opened up for fellow ACL 2019 artist Lizzo on a much smaller stage.
This time, she could be found on one of the biggest stages, the Honda stage, to a crowd of thousands. She was backed by her boys, all dressed in white jumpsuits with pink trim and red hearts on their chests. And her hype man, Henry Metcalf, got fans pumped as he ran around stage in a pink dress.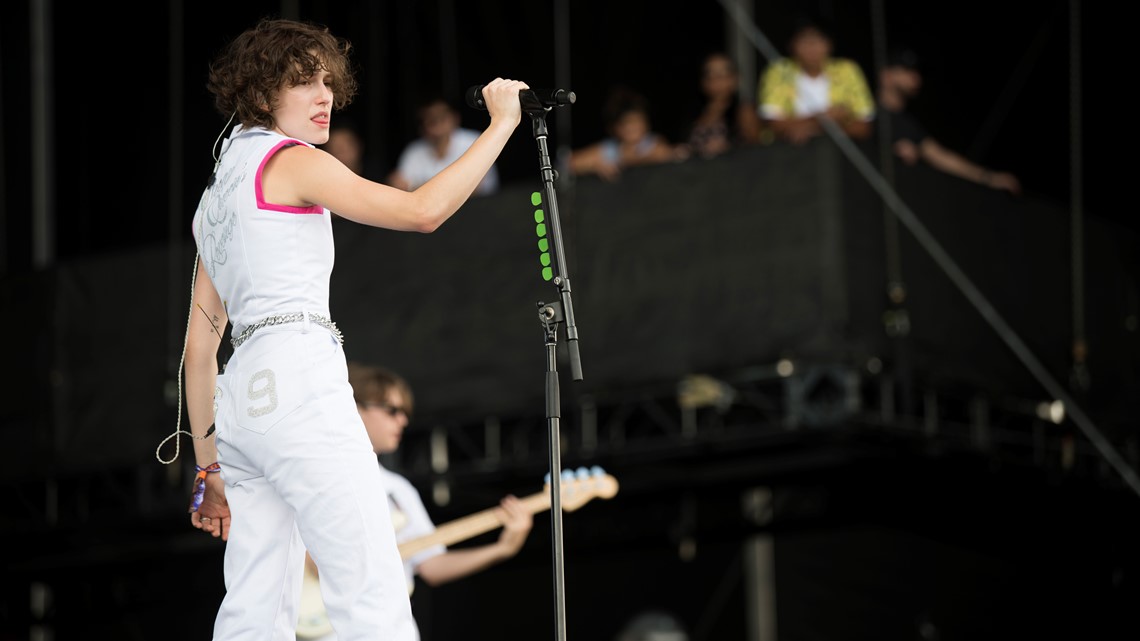 If you weren't able to check out her ACL set, you still have a chance to watch her live at Stubb's on Oct. 9, which is a benefit for the Waterloo Greenway, or during the second weekend of the festival.
Not in Texas? You might be able to find the Brooklyn-born singer while she's touring around the nation this fall in support of the upcoming album.
Last month, KP told Billboard that "Cheap Queen" was inspired by the "most vulnerable year" of her life. As a queer artist herself, that sentiment has already been felt by many of her similarly-identifying fans in the few songs she has so far released.
Without a first album to her name and yet already performing at huge festivals like Coachella and ACL, she's already proven she's an artist to keep an eye on. After all, Austin is notorious for giving emerging artists platforms or their next big break.