One of these options includes a free shuttle service provided by ACL that will be located at Republic Square on Andrew Zilker Road.
This could be a great option for those who already spent all their money on tickets.
Check out the rest of the alternative driving options:
Uber and rideshare: Pickup and dropoff will be located at Wallingwood Drive, Stephen F. Austin Drive and Lee Barton Drive.
Electric bikes and scooters: Parking will be located on Toomey Road and Azie Morton Road.
Biking: Parking will be located on Stratford Drive.
Taxis: Pickup and dropoff will be located on William Barton Drive.
Busing: The MetroRapid 803 bus to the Barton Springs and South Lamar stop will run about every 10 minutes and can take you to the shuttle at Republic Square.
The City of Austin provided these maps for festival-goers: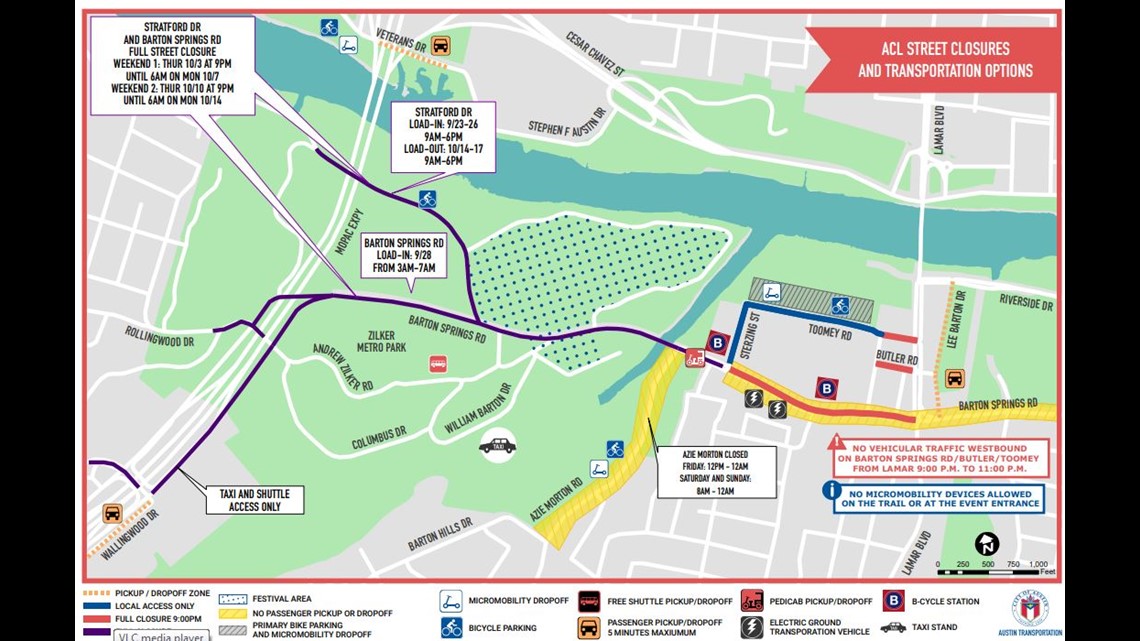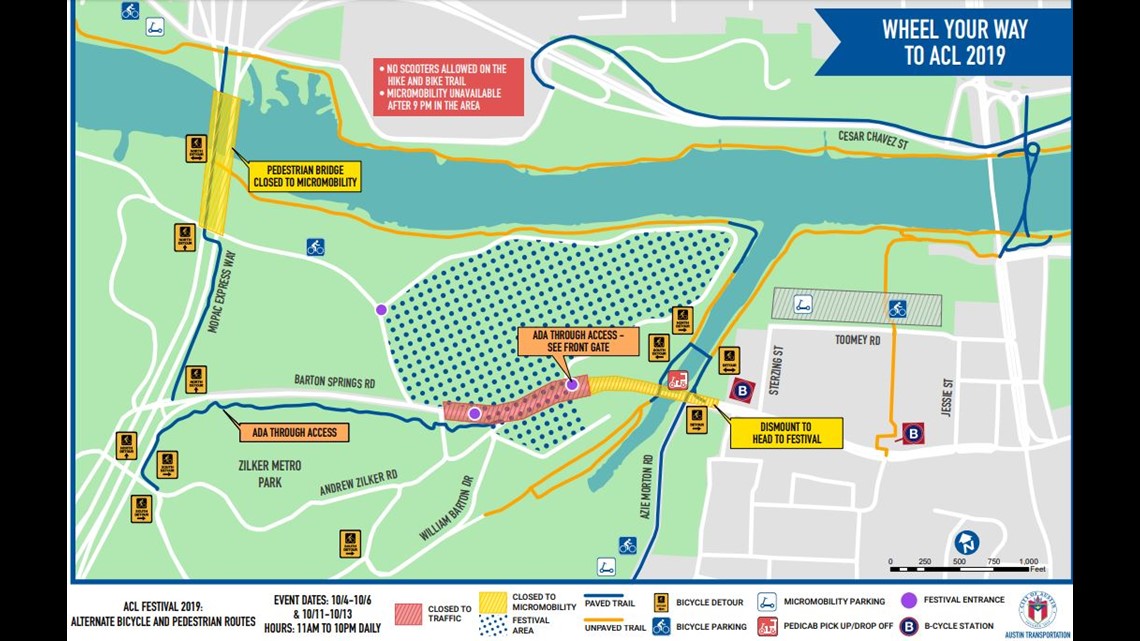 Capital Metro is also offering a variety of services specifically for fest-goers. Click here to learn more.
The MetroRail is not running on the weekends due to construction.
There is no parking at Zilker Park and you cannot park on neighborhood streets and you will be towed.
If you want to drive, park downtown and take the free shuttle to ACL.
To avoid traffic if you're not attending the festival, avoid South Lamar just south of the river, Riverside near Zilker Park and MoPac near the park as well.
If you don't have your ACL tickets yet, you still have a chance at snagging a free pair! By subscribing to the KVUE newsletter, you could have a chance to win a pair of Weekend 2 passes.