The current forecast for Sunday calls for afternoon high temperatures in the upper-80s with mostly sunny conditions before dropping to around 80 by the time the event ends for the evening. As a result of this, it is important that those heading out to Zilker Park use that lotion sunscreen (no aerosol cans are allowed) and drink plenty of water. Please also make sure that you only consume alcohol in moderation and don't drink and drive.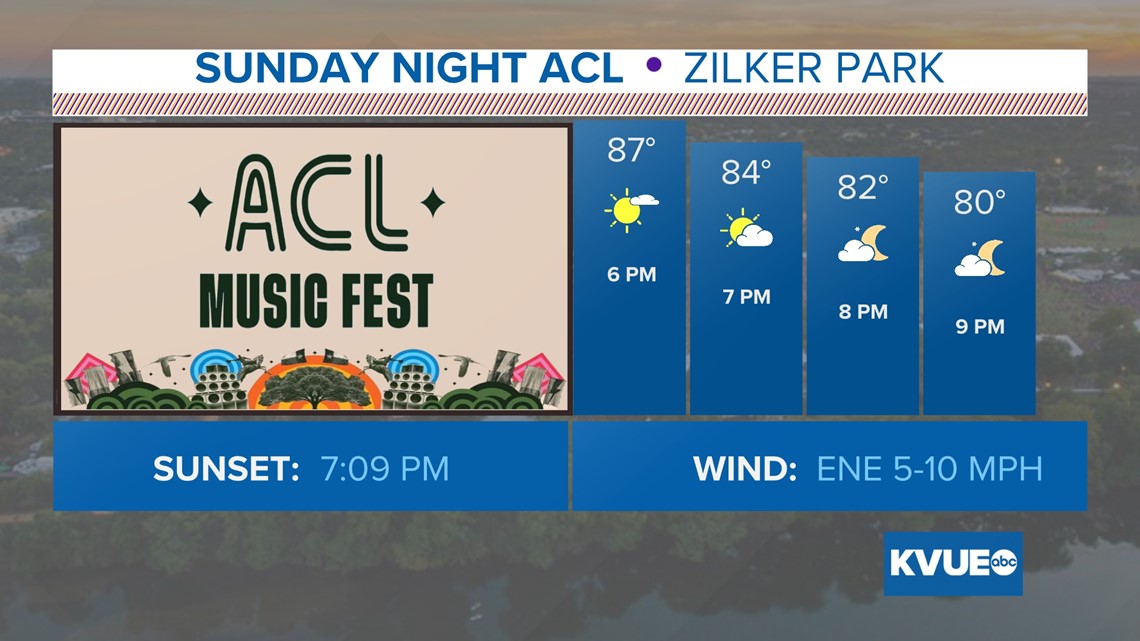 It's a great forecast for ACL plans, but not so much for our worsening drought conditions. The weak cold front will pass through late Wednesday through early Thursday with only small rain chances. It's now been about a month since the last rainfall in Austin.
That's a pretty stark contrast to last year! Day 1 of ACL 2021 brought nearly an inch of rain to Austin. There was also over half inch during weekend 2.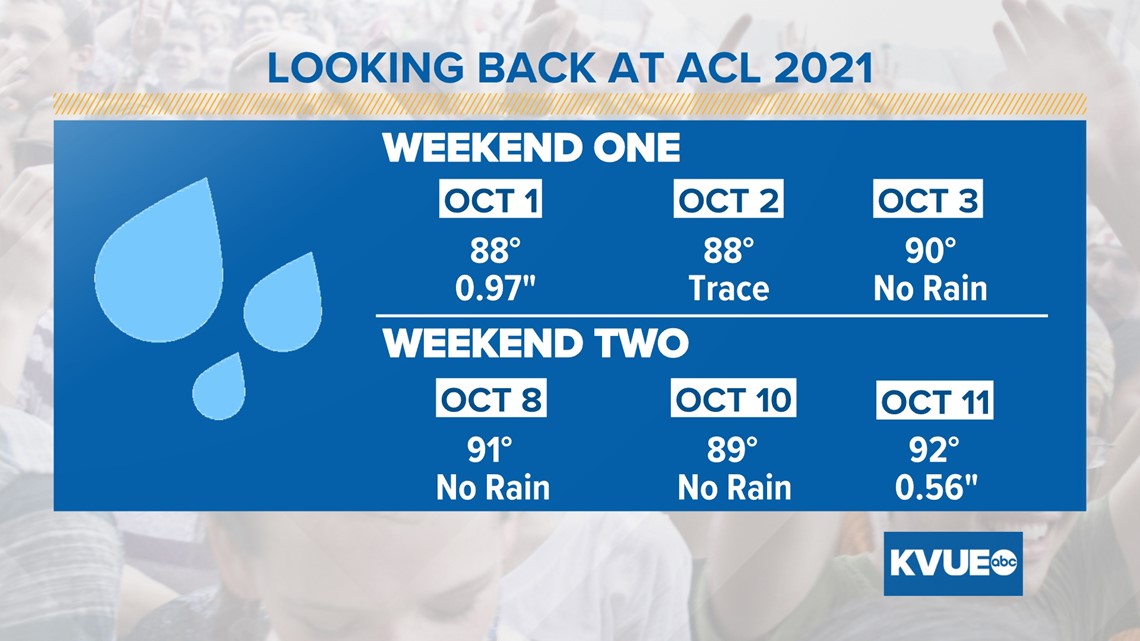 The first weekend of ACL last year experienced a slight delay on Friday, Oct. 1 due to rain, but had fairly seasonable conditions for the rest of the event.
Looking ahead to Weekend Two, we expect to be mainly sunny Friday and Saturday afternoon, but models are hinting at more small rain chances for the last day of ACL on Sunday. A reminder that this is still five to seven days out and much can change between now and then.
The KVUE Weather Team will continue to keep a close eye on the forecast leading up to and during ACL Fest and provide updates on air and online.
In the meantime, here is a look at your extended forecast.