AUSTIN, Texas — Kacey Musgraves is a really great artist. She's popular, has won a few Grammys and people enjoy her catchy, well-written songs.
Musgraves's performance at the American Express stage was spot-on. She performed nearly all of her hit album "Golden Hour," plus a song from her sophomore album "Pageant Material" and two well-received covers ("I Wanna Dance With Somebody" and "Neon Moon," both staples of her current "Oh, What a World" tour). She strummed her guitar, sang posed on a barstool and twirled around in three-inch heels. She put on a show – during golden hour no less!
And the audience was engaged ... to an extent. They knew all the words to the "Golden Hour" songs, and they seemed happy to sway during the slower ones and jump around during the upbeat ones.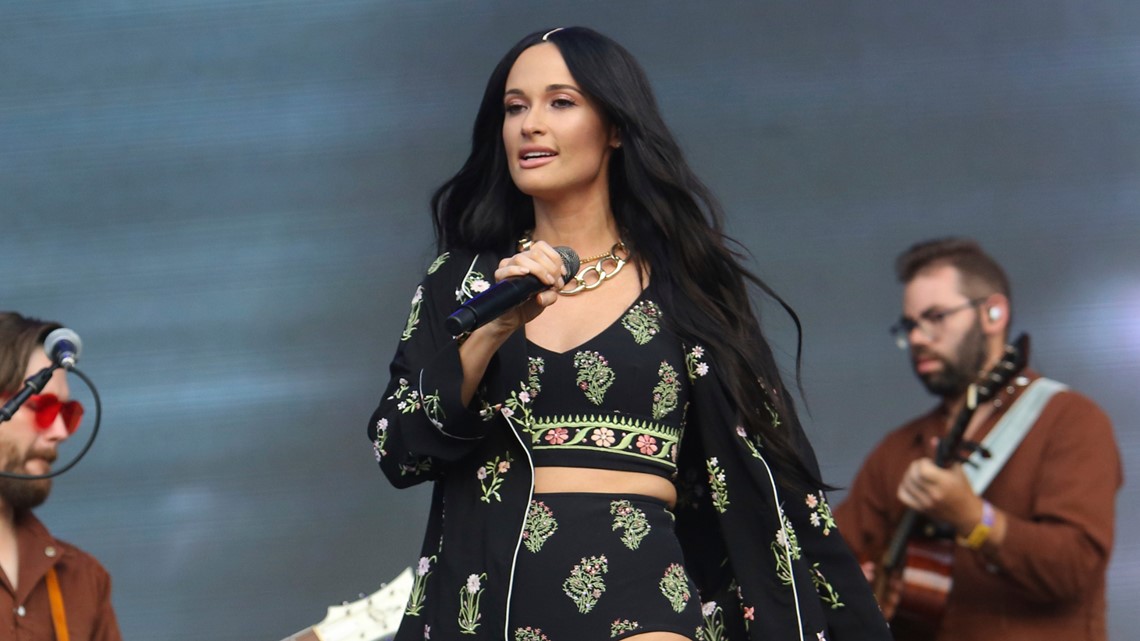 But the whole time – and more and more toward the end – there was a palpable energy that most of the crowd were just waiting on their toes to turn around and book it across the park to Lizzo, an artist that was big when ACL booked her and is now one of the biggest stars in the world.
To her credit, Musgraves is a Lizzo fan herself and seemed to know what vibe she was playing to.
"Who here's going to Lizzo after?" she asked the crowd, to huge cheers. "Maybe she can hear us? Let's all yell, 'Hey Lizzo!' We love you, queen."
Overall, it was a weird experience to watch an artist give a headliner-worthy performance but feel like an opening act. Musgraves did her best and her best was very good – it was just a very bad time to be scheduled.