AUSTIN, Texas — Though it seems a little logistically impossible, it turns out even Kacey Musgraves made it to the Lizzo show immediately after her own set Sunday evening.
On Sunday, Austin City Limits Music Festival attendants were faced with a tough challenge: Was it possible to see Kacey Musgraves perform from 6 p.m. to 7 p.m. at the American Express stage and see Lizzo perform from 7 p.m. to 8 p.m. at the smaller Miller Lite stage, on the other side of the park?
During her show, Musgraves even asked the crowd, "Who here's going to Lizzo after?" to huge cheers, adding, "Maybe she can hear us? Let's all yell, 'Hey Lizzo!' We love you, queen."
And Musgraves proved her love for Lizzo by – somehow – making it to the side of the Miller Lite stage by the time the latter played "Juice," according to Musgraves's Instagram stories.
The two also took a series of photos together backstage after Lizzo's set, which Musgraves tweeted out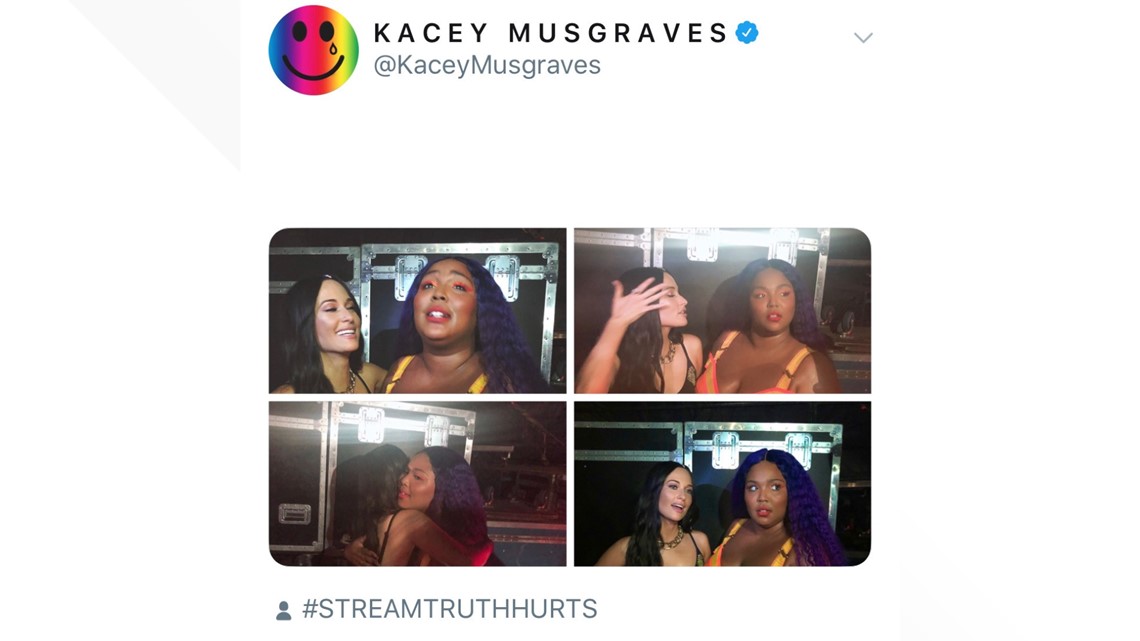 Both artists put on great shows that made for a super fun, super sweaty evening, and it's awesome to see them support each other.
If you missed Musgraves or Lizzo during Weekend 1, they're both playing again at Weekend 2. If you want to see them both, just get ready to walk fast.