AUSTIN, Texas — It's up to you whether you like it when pop stars are transparent.
Sometimes, it's nice to see an artist who has it all together and hits every mark right when they're supposed to. Other times, it's cool to see an artist who's aware that life happens and sometimes, you just have to roll with it.
Miller started her set eight minutes late, but she made up for it with candid banter and great energy. A former "X Factor" contestant and Disney Channel-backed artist, Miller now makes more grown-up music that she was constantly dancing to while performing.
And she was very, very raw about what was going on during her set.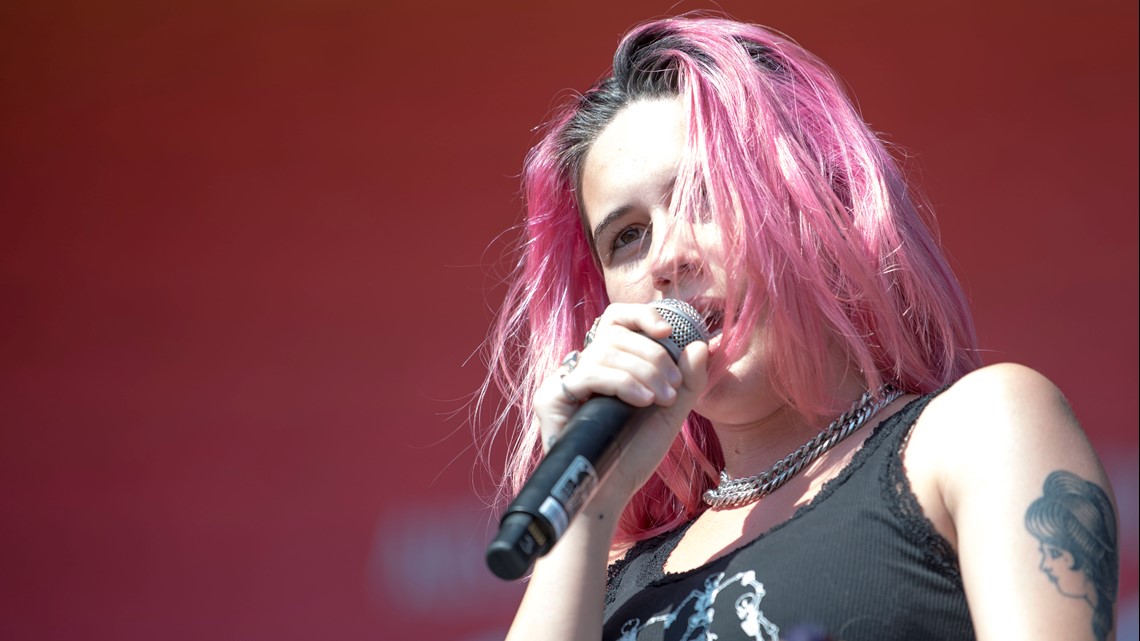 It seemed that nothing was too true for Miller to say. She introduced "to the grave" by warning the audience that the band frequently messes up the timing when playing it live and cheered for herself and her bandmates when they nailed it. When she said she was going to play a slower song, she prefaced it with, "If you hate it, thanks for coming! It was great to see you!" And when there were technical difficulties before "feel something," she screamed into the microphone before admitting, "I never know what to do in these situations." (They got it worked out.)
She also had a sense of humor about the fact that some of her audience might not know who she was. She joked that those watching her probably didn't know her and were at her set because there was nowhere else to go and that her tombstone would read that her song "Fire n Gold" would be the only one anyone ever knew she sang.
If she was worried under the jokes, she didn't need to be. Much of the audience knew all the words to her songs and by the time she finished up with "I Wanna Know," everybody was bouncing along with her.