Nick Cannon loves a good joke, but not about his marriage to his ex-wife, Mariah Carey. During the Wednesday episode of his new radio show on Amp, The Daily Cannon, the multi-hyphenate fired back at the claim he was the one who messed things up in his marriage to the songstress.
"Explain to me how I fumbled Mariah," Cannon challenged his cohost, Courtney Bee Bledsoe, when she quipped that he botched his marriage to the superstar. 
Bledsoe clarified that she was just joking, adding, "I just know you're not with her, so that's a fumble."
"Maybe she fumbled me," Cannon responded, noting he "was there" for Carey throughout their relationship.
The Masked Singer host and Carey began dating in the early 2000s, getting hitched in April 2008 after a whirlwind romance of six weeks. The couple welcomed fraternal twins, son Moroccan and daughter Monroe, in April 2011. The pair wound up getting divorced in 2016.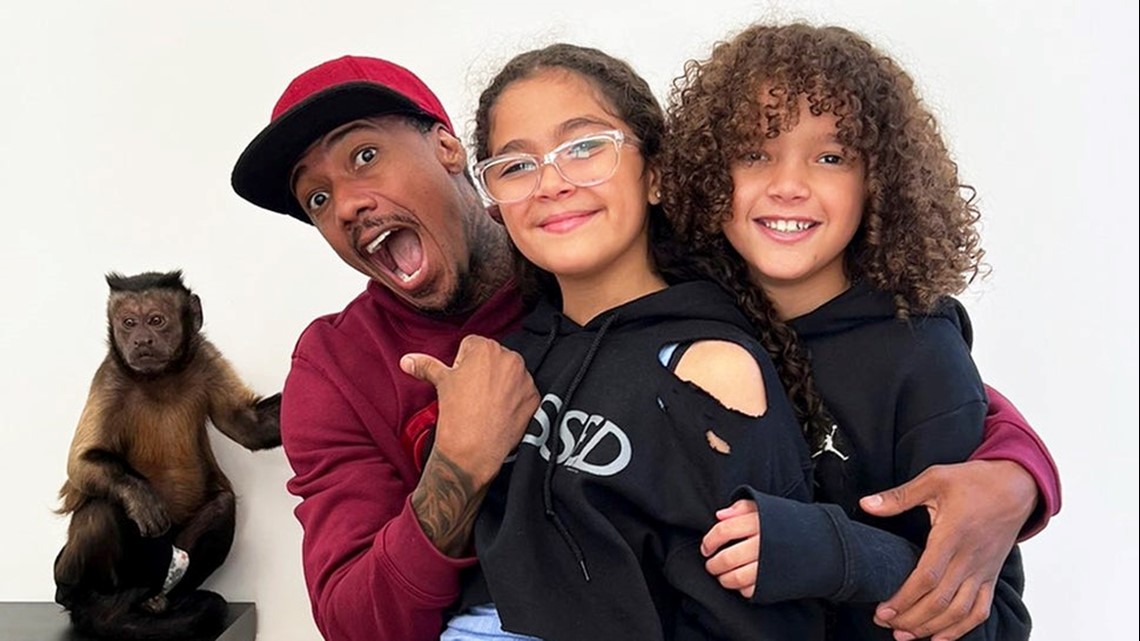 Cannon has always spoken highly of his ex-wife, explaining to ET back in July 2022 why he refers to his marriage with the singer as a "fantasy love."
"I was talking about the fantasy of it all. I was like, 'Yo, if I could have that same vibe of where I was at that state in my life and that age, of course I would do that all over again,'" he explained. "But I'm not."
The father of eight added, "Clearly, there is a lot going on in my life now that's completely different from that."
As for whether the door is still open or "at least cracked" for him to get back together with Carey, Cannon quipped, "Mariah don't want me. I just show up will all my thousand kids, like, 'Hey, I'm back.'"
"We're still close friends, the best of friends, great parents together. I appreciate that time in my life," Cannon said, explaining where he stands with Carey currently. "Obviously we've all grown and evolved and went separate ways. But it was still like the biggest fantasy of my life."
Last year, Cannon released a new song, "Alone," which came out in February and seemed to be a love letter to Carey -- the track sampled her 1990 single, "Love Takes Time."
Cannon shared the song on Twitter and wrote in the post, "This is for anybody else who is #ALONE on Valentine's Day… I had to come Raw from the heart on this one. #Broken #Shattered #Toxic #RAW&B #Alone."
The song was described specifically as "an ode to Mariah Carey" in a press release for the single, and Cannon references his relationship with the famed diva at multiple points in the lyrics. At one point he sings, "As much as I want you back/ It's probably better where you at/ 'Cause I'm still running the streets/ I'm still all in the sheets/ Having babies, models and singers and actresses saying they pregnant by me."
Meanwhile, the Wild N' Out creator has fathered 10 children after his twins with Carey; Cannon also shares Rise, 5 months, Powerful, 2, and Golden, 6, with Brittany Bell; Beautiful, 3 months, and Zion and Zillion, both 1, with Abby De La Rosa; Halo, 2 months, and the late Zen with Alyssa Scott; Legendary, 7 months, with Bre Tiesi; Onyx, 5 months, with LaNisha Cole.
De La Rosa serves as the resident DJ for The Daily Cannon. "You'll get to see our bond, you'll get to see why so much love is there," Cannon recently told ET of working with De La Rosa. "I mean, she's a mother of three of my children, but I met her in this space, here, working at iHeartRadio, man, and I always was a fan of hers."
Working with De La Rosa also means that their kids will be close by. In fact, "The kids would be upstairs while we're downstairs doing the show," Cannon explained, adding that he thinks there's a good chance they will make an appearance from time to time.
"Especially since the twins are running around all over the place, they love it," Cannon said. "We literally call our studio 'the playroom,' so it's toys everywhere, bright colors. So they'll definitely pop in."
The Daily Cannon morning radio show airs every weekday morning on the Amp app.