AUSTIN, Texas — If you weren't too familiar about the demographics in Austin, look no further. A Reddit user was able to capture the essence of Austin as told by "Saturday Night Live."
Popular areas that made it to the first post include Zilker Park, West Campus, West Sixth, Lakeway and East Sixth.
Zilker Park included a pair of what seemed to be young hipsters whereas West Campus includes the young college kids group. West Sixth is described as the preppy crowd and Lakeway is depicted with botox-injected wine drinkers.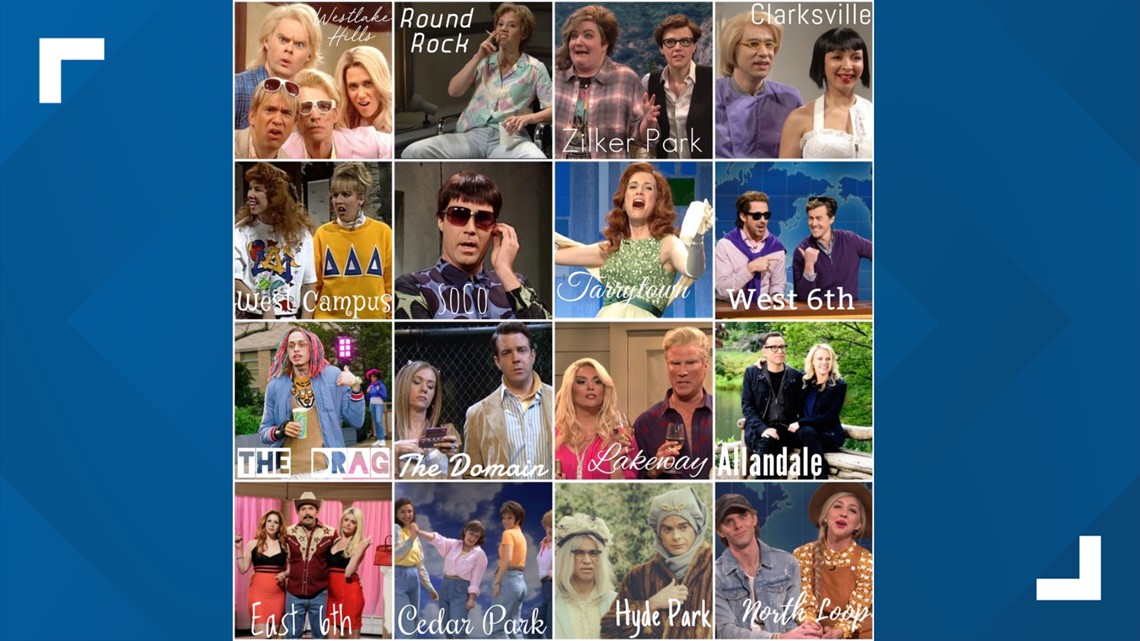 Reddit users commented wanting "SNL" collages to include more Austin-areas.
In the second post, popular areas added to the collage included Dirty Sixth, South Lamar, South Austin and Riverside.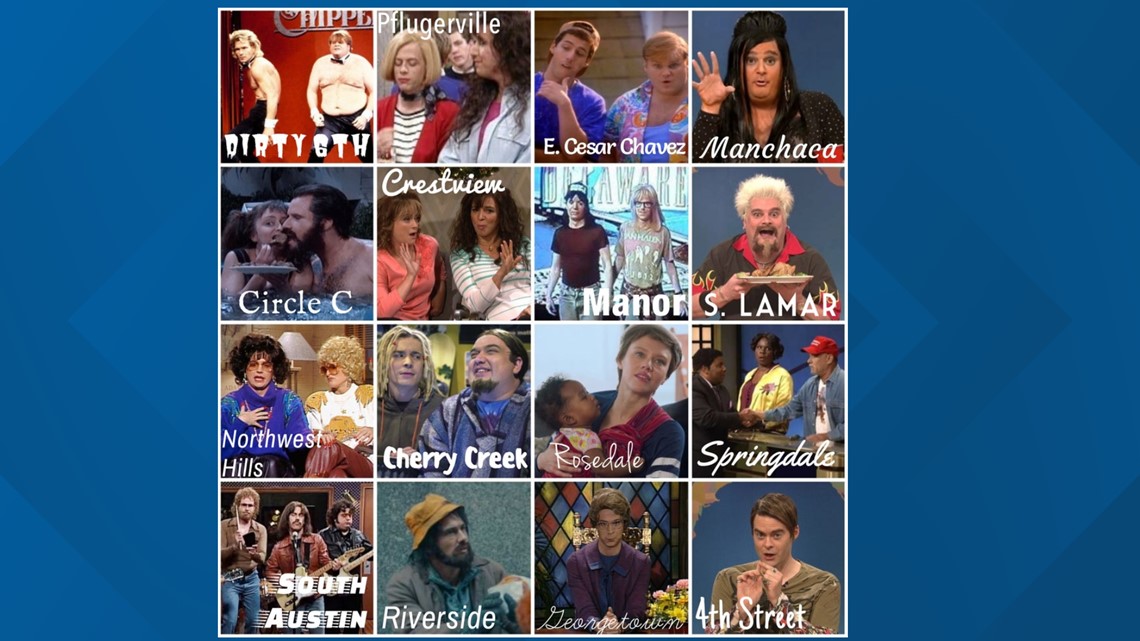 Of course, Dirty Sixth wouldn't be dirty if it didn't include a pair of shirtless party goers. South Lamar was described using food junkie Guy Fieri because the restaurants in that area are limitless. South Austin includes all things music with a band group depicting the area.
So, that leaves the question: Do you think these SNL sketches are an accurate representation of Austin?