Jason Mikell is a meteorologist and traffic anchor at KVUE in Austin, Texas.
Jason joined the KVUE Storm team in January 2018 as the Weekend Daybreak meteorologist. In July 2020, Jason joined the Daybreak team anchoring the 4:30am half hour newscast as well as traffic anchor 5:00am-7:00am.
Prior to moving to Austin, he served as the Chief Meteorologist at WLIO in Lima, Ohio where he began as weekend meteorologist in April 2016, then was promoted to chief meteorologist in December of that year. He also held dual internships with National Weather Service and WTXF In Philadelphia, Pennsylvania.
Meet Jason Mikell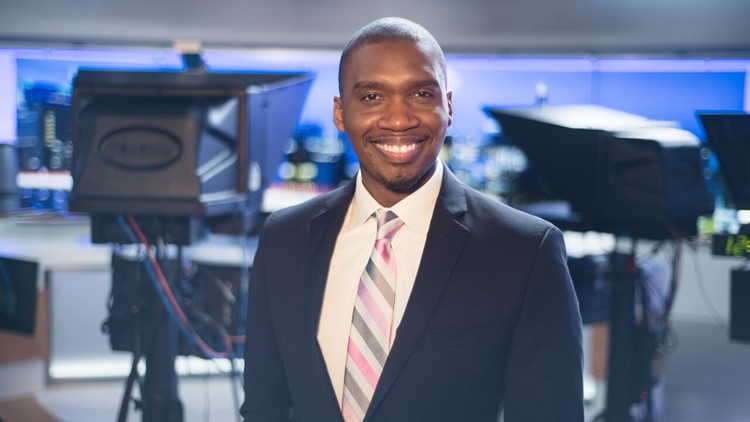 Born and raised in Columbia, Mississippi, Mikell has earned an Associate's Degree in Liberal Arts from Pearl River Community College, a Bachelor's Degree in Psychology from the University of Southern Mississippi and a Bachelor's Degree in Operational Meteorology from Mississippi State University.
Prior to launching a career in meteorology, Mikell worked in Philadelphia, Pennsylvania as a corporate recruiter for a healthcare staffing agency and also the creative industry. Having grown up in South Mississippi, he was always devoted to his fascination and love of severe weather due to living first-hand through some of the nation's most memorable and threatening storms: Hurricane Katrina, Superstorm Sandy and Hurricane Rita. Additionally, while living in Philadelphia, he experienced the city's second, third and fourth largest snowstorms on record. In the summer of 2015, Mikell also had the unique opportunity to participate in three separate storm damage survey assessments with National Weather Service with one of the storms dropping an EF-1 tornado in the community of Honey Brook, Pennsylvania. These experiences served as catalysts for Jason's devotion to weather awareness, preparedness and accuracy upon forecasting for thousands of Americans watching and listening to his forecasts.
During his meteorological career, Mikell has met and learned from meteorologists across the country at various conferences by the American Meteorological Society and has secured mentorships with scientists at some of the nation's top TV markets including The Weather Channel.
Mikell has received numerous awards in his lifetime including a State Championship victory, raising over $7,500 in the Real Men Wear Pink campaign for breast cancer through the American Cancer Society, the Ohio School Boards Association Media Honor Roll and even a Best Handwriting Contest.
He is a member of the Gamma Theta Upsilon fraternity, the Phi Theta Kappa fraternity, the American Meteorological Society and the National Weather Association.
In his spare time, you can look for Mikell at any local restaurants, music venues, enjoying the great outdoors, or traveling to new and exciting places. He's a huge music lover, so most of the time, he is likely to be seen with his earbuds in his ears.
You can watch Jason Monday through Friday 4:30am to 7:00am on Daybreak.
Photos taken by KVUE's John Gusky