Bryce Newberry is a reporter at KVUE. He joined the team in June 2019.
Before coming to Austin, Bryce was a reporter and anchor for Cronkite News, the news division of Arizona PBS in Phoenix, Arizona.
Bryce graduated in May 2019 from the Walter Cronkite School of Journalism and Mass Communication at Arizona State University with a degree in journalism and mass communications, as well as minors in criminology and digital audiences. In college, he interned for the "CBS Evening News" in New York, the "TODAY Show" based in Los Angeles, KPNX 12 News in Phoenix, and KING 5 News in Seattle. He also worked as a student correspondent for post-cable news network Cheddar.
He is originally from Wenatchee, Washington, where it doesn't rain all the time, despite what you've maybe heard about Washington state. Wenatchee is considered the Apple Capital of the World, enjoys four seasons, and sits right along the Columbia River.
Meet Bryce Newberry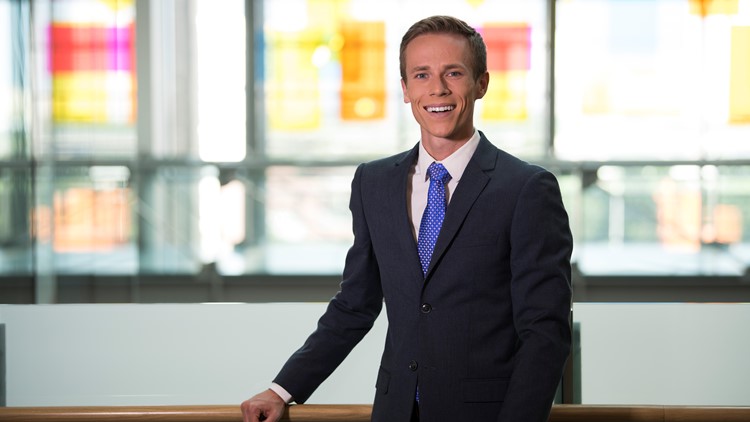 As a brand-new Texan, Bryce can be found exploring Austin or trying a new outdoor activity.