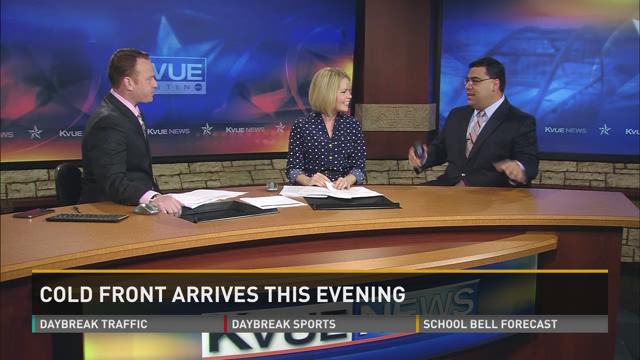 Thursday Morning Forecast KVUE
THURSDAY'S FORECAST:
Partly cloudy skies with a 30% chance of showers. South to southwest wind at 5 to 15 mph.
HIGH: 94°
TONIGHT'S FORECAST:
A cold front moves through the area this evening. A 60% chance of showers and thunderstorms. A few storms could be strong or severe. Main threat would be an isolated storm producing damaging winds and hail. North wind at 5 to 10 mph.
LOW: 65°
Read or Share this story: http://www.kvue.com/story/weather/2014/05/20/austin-area-forecast/9336083/