ST. PAUL -- President George W. Bush visited the first Texas school named in his honor Thursday morning for a dedication ceremony.
He toured classrooms before taking the stage for the ceremony. He spoke for about 10 minutes. He emphasized the importance of learning multiple languages, a nod to the school's dual language program, which teaches students both Spanish and English.
He also spoke about the importance of reading.
"Read more than you watch TV. Read more than you play games on electronic devices. I think what I said when I was governor still pertains today, that reading is the new civil right," said Bush.
"I look forward to staying in touch and helping this school achieve what I know it can achieve and that is excellence for every student," he added.
George. W. Bush Elementary opened this year in the small Collin County town of St. Paul. The $19 million, 86,000-square foot facility serves 555 Wylie Independent School District students and has room for up to 900.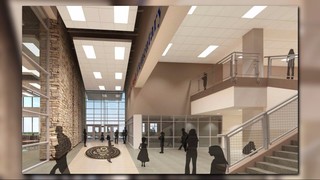 It features a presidential seal in the lobby, and images and quotes from President Bush's presidency throughout the building.
The school's mascot, Ranger the Eagle, is a nod to Bush's love of the Texas Rangers.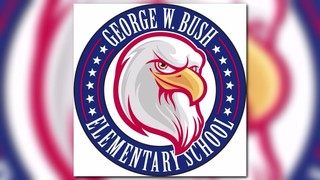 The Board of Trustees unanimously voted to name the school after the nation's 43rd president back in 2014.
"Other names were mentioned, but when you look at what President and Mrs. Bush stand for, and the legacy they continue to write both in Texas and across the nation, we are honored to have a school named for them," shares Stacie Gooch, chairperson of the board's school naming committee.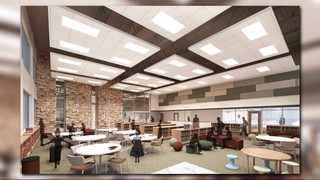 St. Paul's population was listed as 1,066 in the 2010 Census, but a new housing development was recently built nearby.
Copyright 2016 WFAA