UPDATE: Yasmin underwent a bone marrow transplant on Tuesday, thanks to an international donor.
Her mother told KVUE the procedure took about four hours. Doctors and nurses will watch her closely over the next weeks with the hope her white blood cells will begin to multiply.
If the procedure proves successful, she should be able to go home to be with her brothers and sisters in March or April.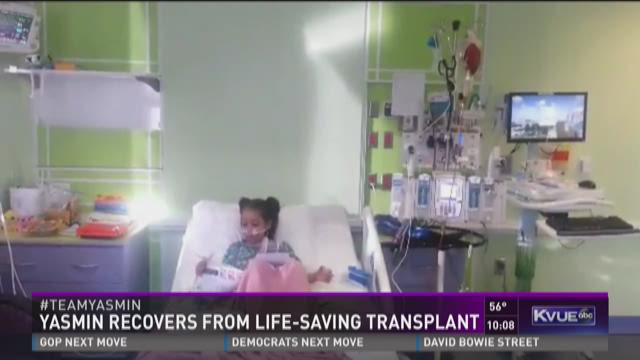 Original story: AUSTIN -- The community showed up in force at the Dell Diamond in August, hoping to help a 7-year-old girl in need of a bone marrow donor.
On Tuesday, Yasmin Hernandez will have another big operation and this one could be different than all the rest -- thanks in part to you.
It's not the place any kid should have to spend time but for the better part of a year, the hospital has been her home.
"I just want to go home," said Yasmin.
It's hard to tell who that's taken a bigger toll on.
"It's okay, she's going to be okay, you know you know that," said Bianca Hernandez-Zepeda, Yasmin's mom.
Yasmin's journey began last spring.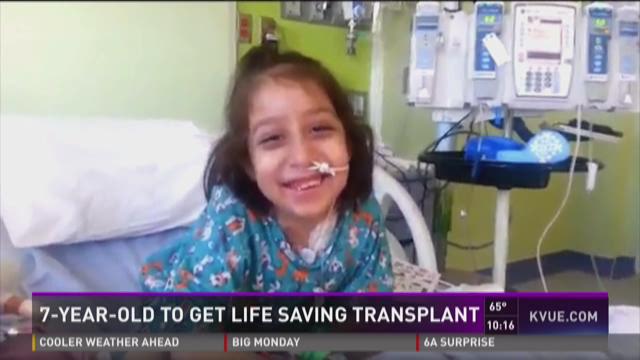 "Yasmin has aplastic anemia," said Robert Mignacca, M.D. a pediatric hematologist/oncologist at Dell Children's Medical Center. "So her bone marrow has just gotten sick and is unable to make any blood cells."
A condition so rare Dr. Robert Mignacca sees only about four cases a year. Doctors pumped medicine through her tiny body, but nothing worked. A bone marrow transplant is the only answer. Despite being the fourth of five kids, no one in her family is a match.
"It's the worst thing ever when you know that a bone marrow transplant is what you need to make things better and you cannot find a donor," said Dr. Mignacca.
In August, KVUE along with Be the Match and the Round Rock Express launched an effort to find her a bone marrow donor. It turned out to be the largest effort in Central Texas with 400 people registering to be donors at the Dell Diamond. Go here to register online to be a bone marrow donor.
"From the bottom of my heart, thank you for signing up with Be the Match and for trying to help Yasmin," said Bianca.
Even with those 400 people registering, there was still no match for Yasmin until a few months ago.
"We're finally at that point. I'm so excited. It's been a long time," said Bianca.
So now doctors prepare Yasmin for the transplant.
"She'll get a combination of chemotherapy and radiation and we'll wash out the infection from her system and then she'll get her bone marrow transplant from her donor," said Dr. Rick Howrey, associate director for the bone marrow transplant program at Cook Children's Medical Center in Fort Worth. "I'm very hopeful that this should cure her."
"Her body is like a garden. They have to take all the old plants out and plant the new seeds," said Bianca. She's going to get what she needs.
A year of waiting now filled with hope for the future.
Yasmin's doctors will watch her closely the next several months and as long as those white blood cells start growing that's a good sign. So KVUE wants to send her good thoughts and we hope you'll help. KVUE is starting a card campaign to send cards to Yasmin to help her pass the time in the hospital. If you'd like to help, send your cards to:
Cards For Yasmin
C/O KVUE-TV
3201 Steck Ave
Austin, TX 78757
We'll make sure she gets them.