AUSTIN -- This November, Austin voters will decide whether to vote on more than $1 billion in bonds to fund 9.5 miles of Urban Rail and road projects.
On Tuesday night, the public had a chance to hear more about the bond proposition in a town hall meeting.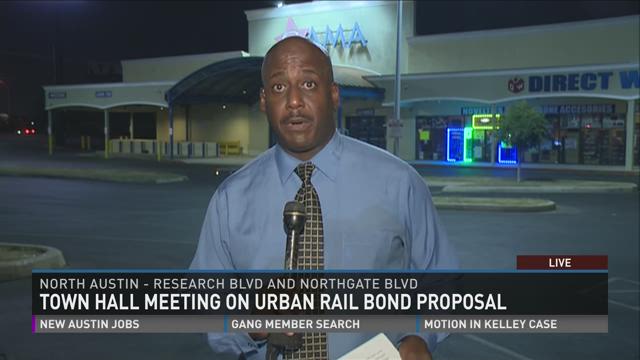 The town hall meeting featured panelists with diverse backgrounds and interests in transportation and affordability. Some of the panelists included: Austin City Council Member Bill Spelman, Lyndon Henry with Urban Rail Today, Martha Smiley with Austin Chamber of Commerce and Jim Skaggs with COST Austin.
After presentations, the public had an opportunity to ask questions directly to panelists. KVUE Defender Investigative Reporter Andy Pierrotti moderated the event.
The meeting happened Tuesday, Aug. 26 at the Greater Austin Merchants Association at 8801 Research Boulevard. It started at 7 p.m.