AUSTIN -- On Nov. 4, Austin voters will decide who will become the next mayor.
There are eight candidates running to replace current Mayor Lee Leffingwell.
Over the next five Sundays on the KVUE News Nightbeat, KVUE will introduce those candidates and ask them pointed questions about what they want to change in Austin.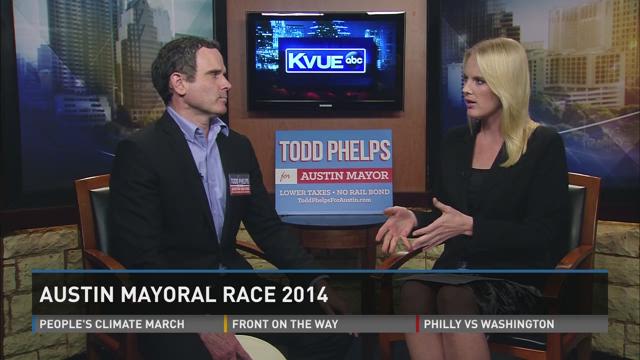 WEB EXCLUSIVE: See more with mayoral candidate Todd Phelps below.