AUSTIN -- If you think today's middle school and high school athletes are bigger faster and stronger than we were back in the day, you're correct. Orthopedic specialists also say it's why they're seeing more severe, adult-type injuries in kids.
High school football in Texas produces plenty of hard hits, and more teens are suffering sports injuries more common in adults.
"His anterior cruciate ligament is supposed to run from right there to right there, but it's absent," said Scott Smith, M.D., an orthopedic Surgeon with Texas Orthopedics. He said the MRI of a torn ACL belongs to a 15-year-old defensive lineman.
"It was almost unheard of to have an 11- or 12-year-old with an anterior cruciate ligament tear," said Smith. "Now that's not that uncommon to have a seventh grader with an ACL tear or a 10th grader with a significant fracture."
Smith says year round training,coupled with other factors, play a role in why they are suffering more severe injuries.
"They're moving faster, and they're heavier," said Smith. "So the energy of the injury is much higher."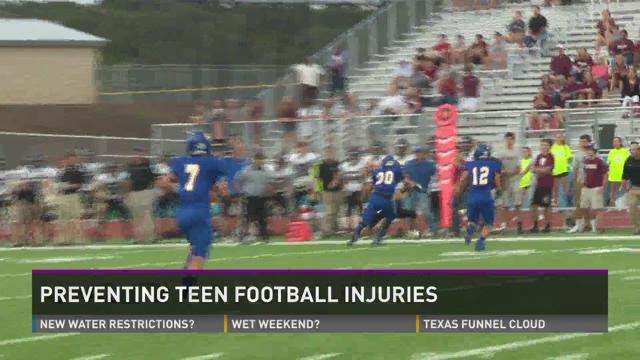 Smith says the main concern is the skeletal immaturity of younger athletes which can make recovery far more difficult.
"I am very nervous around a football field with a 300 pound 15-year-old," he said. "Where an adult might have a ligament tear a 15-year-old will break his growth plate or have a femur fracture which is a much more complicated problem."
Female athletes are four to seven times more likely to tear their ACLs than males. For information on what can all student athletes and their parents do to better safeguard against these serious adult type injures check out these links:
Click here for the stop sports injuries website.
Click here for the Texas Orthopedics website and why teen football injuries are on the rise.